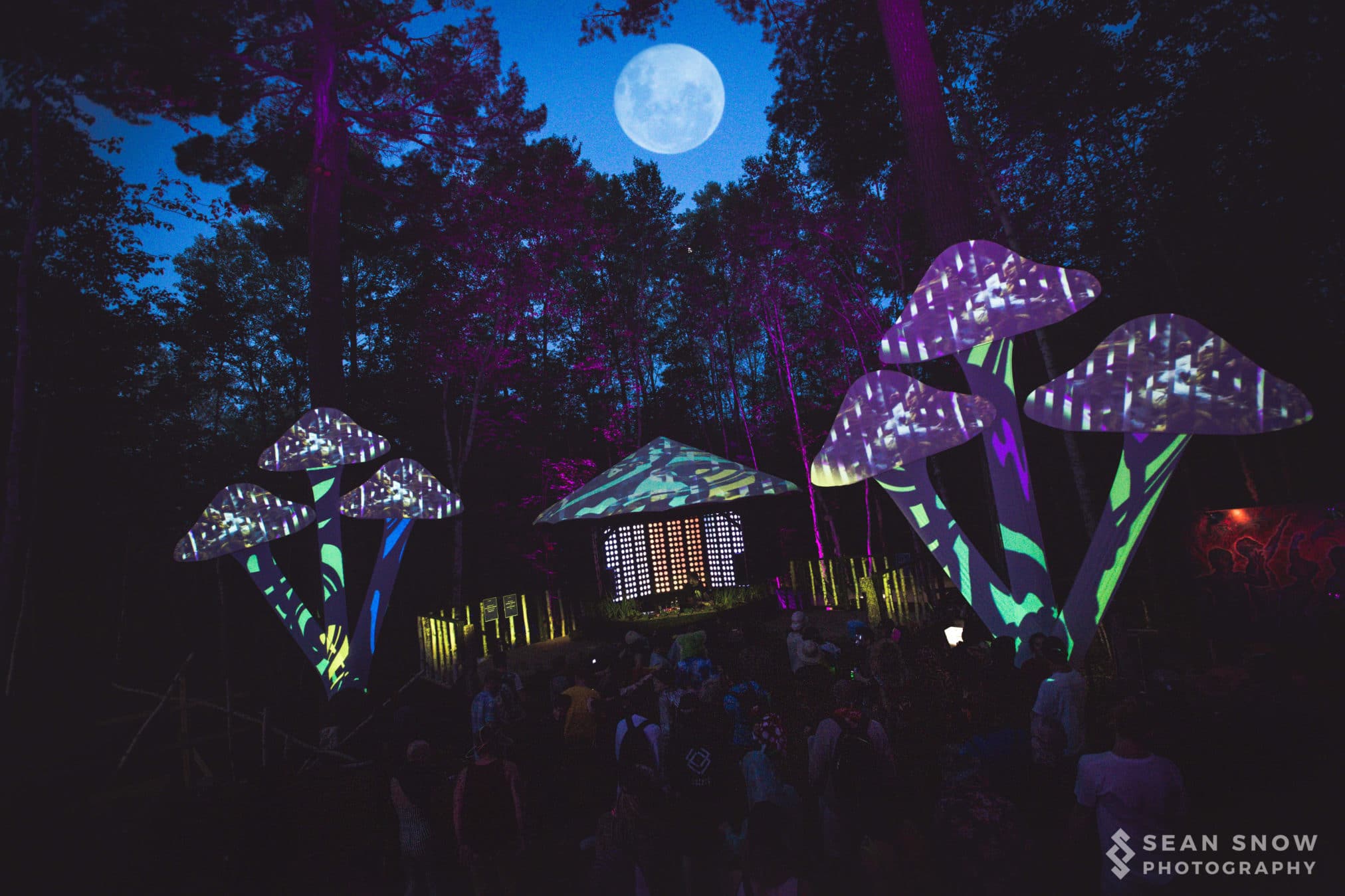 Future Forest is an outdoor camping arts festival with a focus on electronic music. The festival originated in 2012 as a fundraiser for a friend and accomplished DJ, Jay Hamilton, who was diagnosed with cancer. Future Forest proudly embraces the perspective that there are no spectators at the event but rather participants who in some way contribute to the overall experience. Now in its seventh year of operation.
Located in the middle of a forest beside a river, far from any houses, Future Forest immerses its guests into the wilderness located just 30 minutes outside of Fredericton, New Brunswick. The festival features three unique stages that are built using the natural resources the forest provides. The tall trees and beautiful landscapes are utilized for stage construction.
 Future Forest features world-renowned international musicians. In addition to these headliners, Future Forest features many local and up-and-coming artists with over 140 musicians.
The festival presents a wide diversity of other artists and performers. Some of these include: live painters; acrobatic and pole dancers; hula hoopers; fire spinners; aerial performers; and installation artists.
THERE IS ZERO CORPORATE SPONSORSHIP!
Not only are there many entertainment options at Future Forest but also a large selection of educational opportunities. The workshops will cover many different topics including music production, art creation, performing arts, self improvement and health.
Artisan Village & Culinary
Future Forest has constructed an artisan village with local vendors selling hand-crafted merchandise including clothing, jewelry, hand blown glass, hammocks and much more. The village will have a small market selling fresh locally grown organic food as well as local vendors selling their own unique and deliciously prepared food for our hungry guests.
Our Location
The festival is located at Eighteen Rd, Albright's Corner, NB just outside of Fredericton NB on a 200 acre wilderness retreat on the side of Little River.