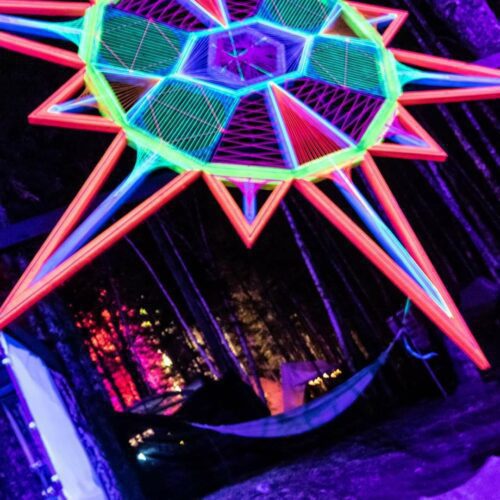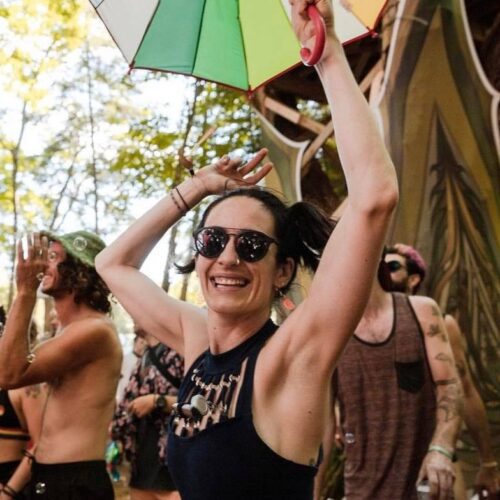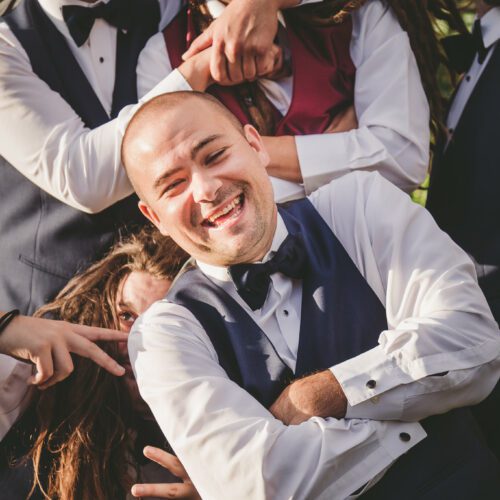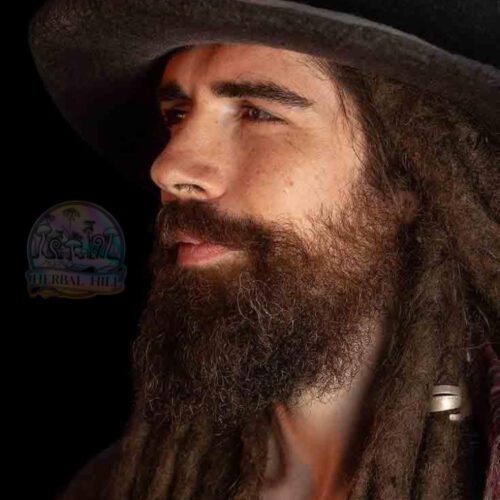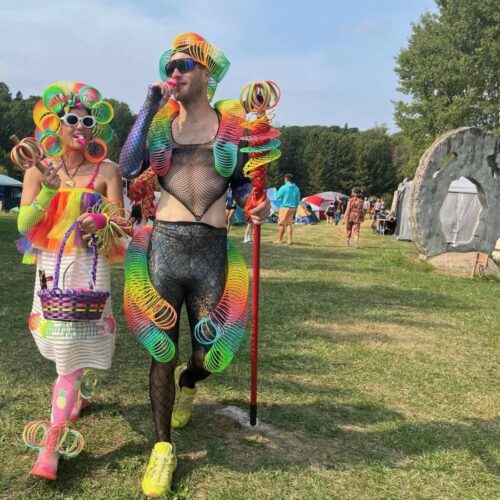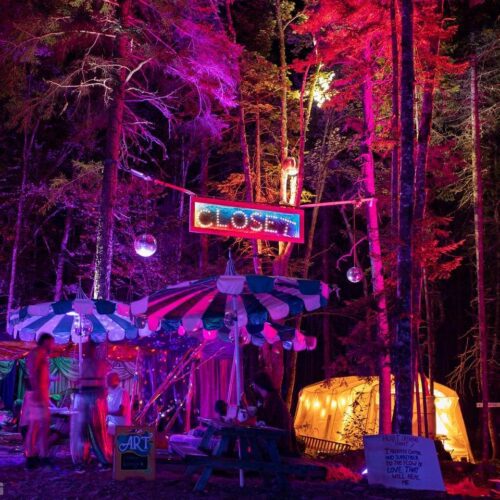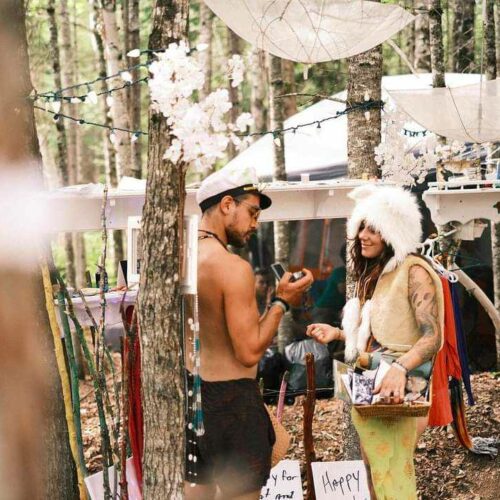 BizZzart 
bizZzart is an art collective based out of Canning, NS. They specialize in unique UV art and creative, cozy environments. You can wander into their spaces at events throughout Nova Scotia and festivals across the east coast including two in their own backyard. Take a break and go explore their bizZzart UV lounge left of the Prism Stage and give your dancing toes a rest or enjoy a meal in the shade.
Brettcreational.Art
Brett Creational is always creating art! She does because she doesn't know how to exist in this world without making it more beautiful by creating art all around her.
She lives by the motto "You never know what you can accomplish until you try"
She entered the Future Forest art scene in 2017 when she showed up with a giant winged metal bird sculpture that lives at the Nest Stage. She had attended Future Forest every year and that year she wanted to contribute in a special way. Even after buying a ticket she showed up and surprised us with the bird she created out of her love for the festival. Now a resident artist at Future Forest she continues to impress us every year with her dedication, talent and inspiring creativity. Keep your eyes peeled for her new "Ants go marching" Art Installation as your march your way down to the Nest Stage.
Emergent Designs
Emergent Designs creates bespoke functional art out of wood and metal. Self building a laser cutter and a CNC machine to help better create art that is greater then the sum of its parts.
Future fungi
Herbal Hill
Based on the Canadian east-coast, Herbal Hill's Iddo van der Geer specializes in beautiful one of a kind woven and felted wearable art and nature inspired decor. His works are created to stand the test of time and leave a lasting aesthetic impression. Iddo works in one off pieces or in limited series, making each product a unique and personal investment. His style is whimsical expression of observations and studies of the natural world and how it's perceived by the human mind; our view of nature's spellbinding mystique that inspires innovative designs.
Splashlite Studios
SplashLite Studios (who now goes by the name Slinky sWellness) is a multi-sensory experience where dynamic forms of expression are used as a treat to boost wellness!
Through the five senses we curate opportunities for people of all needs & all ages to explore what it feels like for us to immerse in a state of play so we can grow & learn.
Inspired by the concept of CathARTistry: using expression as a tool for catharsis & connecting; The Slinky Whisperer began a journey into untangling the spirals of humanity.
The Closet Family
The Closet Family comes the whole way from Montreal, QC, to share with you their magic through a creative lounge where you can relax, connect and create. You loved it last year? You're not ready for this summer… a whole new playful ground will be added for your pleasure!
The Trading Grove
This space is an interactive staple of Future Forest, created yearly by Danielle Oleshko, it can be found nestled off the beaten path. Step into a magical alcove in the woods where shelves of wonderful gifts can be found. Feel free to take an item from the grove but you must leave one behind in its place to appease the pixies.