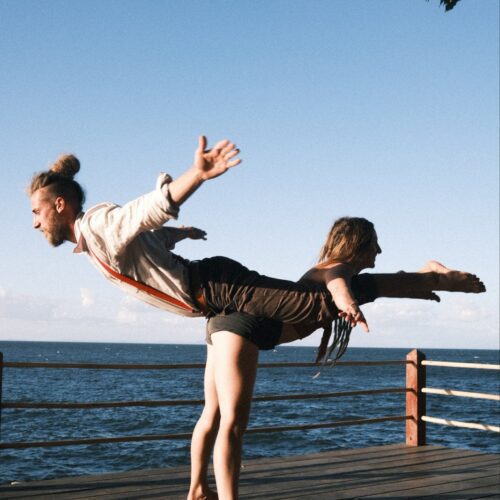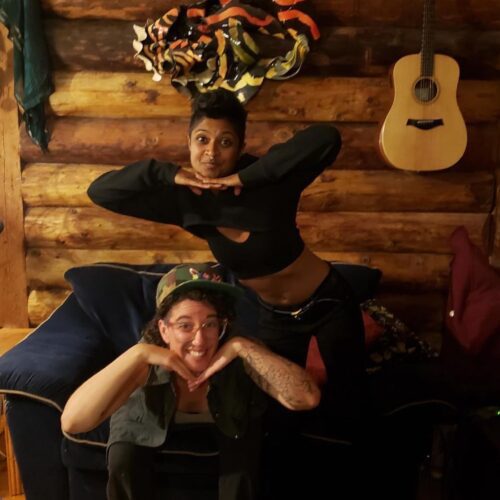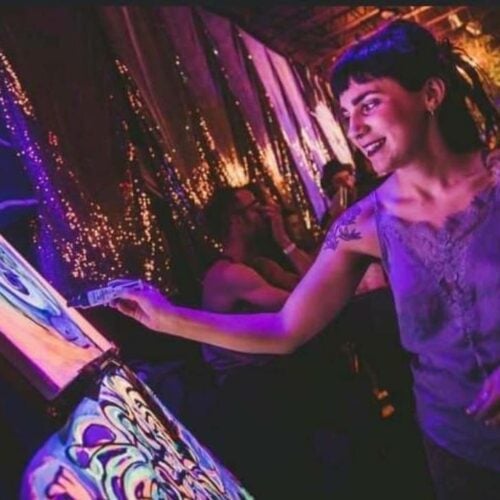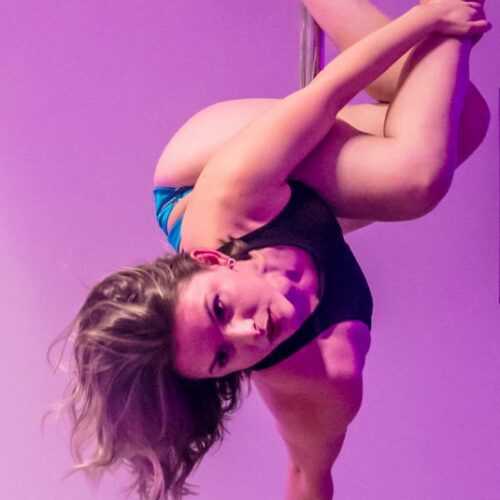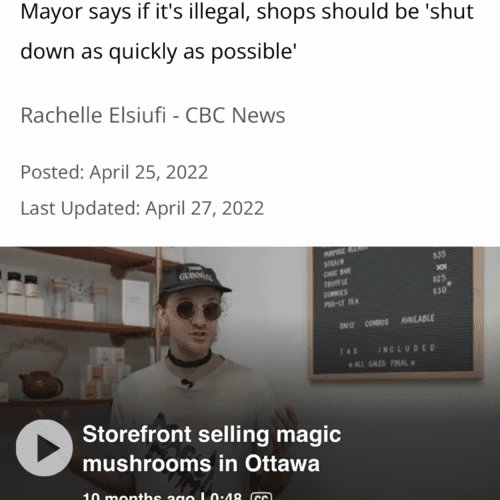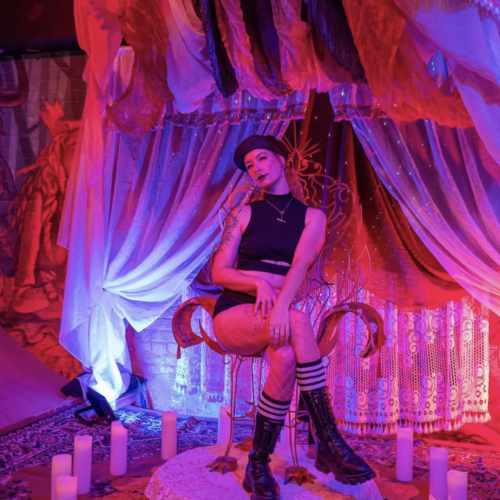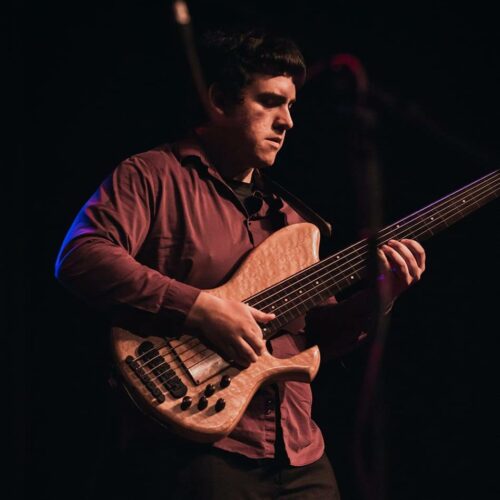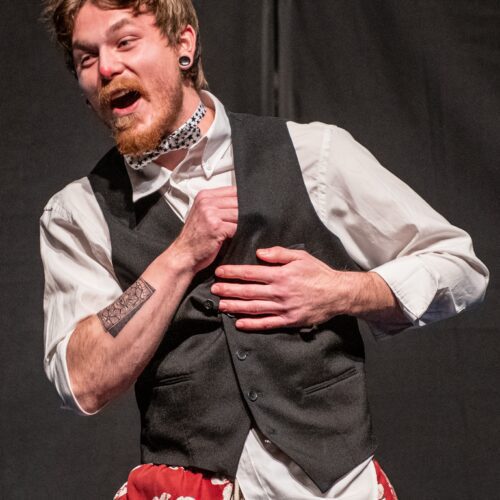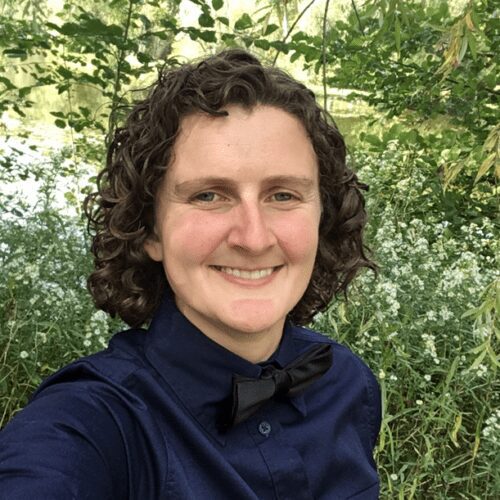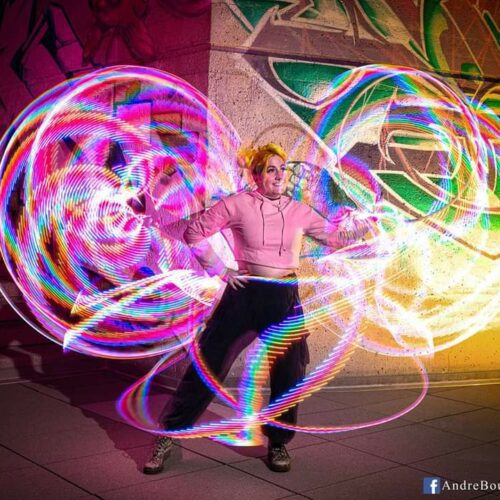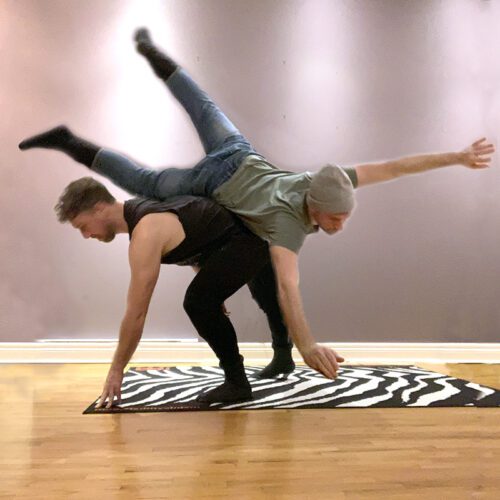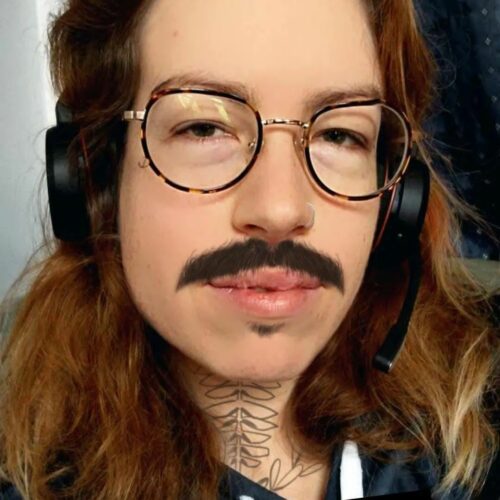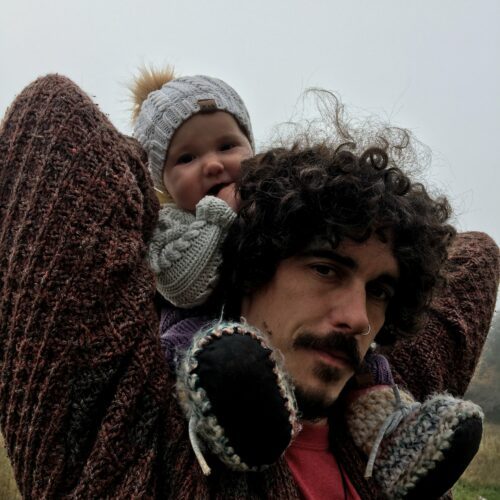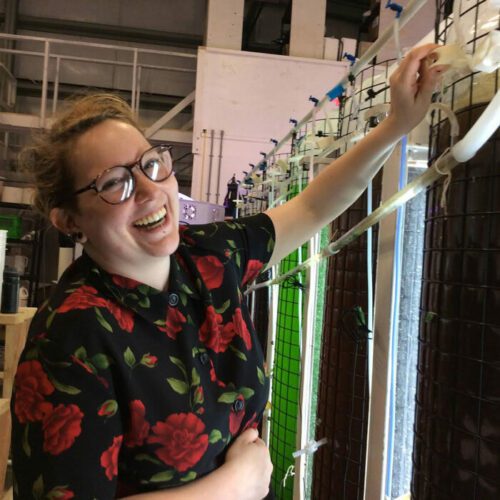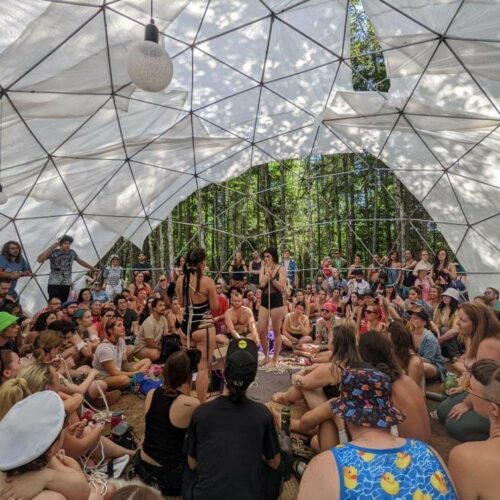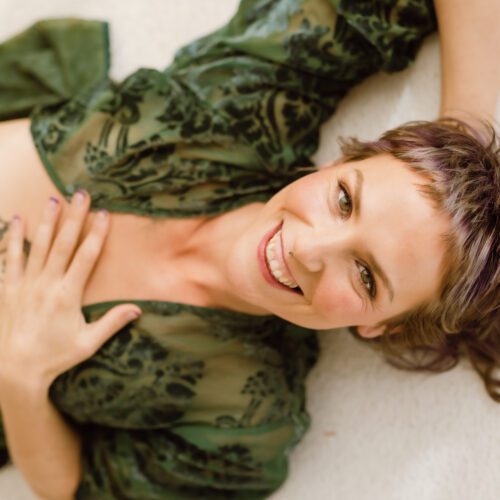 Mariah Duffley and Alaya Hausstein
AcroYoga Workshop
Deep Dive with Mariah Duffley and Alaya Hausstein into trust and connection through play with others! In a safe consensual space where we'll explore the fundamentals of AcroYoga, Partner Stretch, Partner Massage and Thai Yoga Massage.
Nika P. Ninotchka S.
Art & Tarot Self-Insight
While all parts of ourselves work to protect us, at times, their conflicting needs can leave us confused and at odds with ourselves.
Life's challenges can activate this experience and our Intuitive Self can offer us a way through this discomfort and distress.
Come learn how to use art supplies, Tarot and movement to connect to your Intuitive Self and listen to the insight and wisdom you have for yourself.
Chelsea Dawn
Artist Talk and Live Drawing
Artist Talk and Life Drawing with Chelsea Dawn.
Take a look at Future Forests Art Gallery and find out who all the Human and Visual Artist are at Future Forest. Let's connect the variety of arts and collaborators that take place on site. Cross pollinate the process where we come together to discuss the Elements of Art and the principles of Futures Design. This workshop sensitively describes terms of life, its up to you to create your lines, shapes, and attention to detail and volume. Cross-contouring idea's and proportions that can be interpretive, to explore this compositional creative space together.
Martha
Biomechanics Pre-Hab
Join circus instructor and general bendy human, Martha, for a class that runs through exercises you can do on a daily basis to help encourage efficient movement and prevent pain. Please bring your yoga mat, water bottle, and any mobility toys you might have!
The Consent Kitties
Consent & Comm: Sweet Talk
We are happy to welcome back the Consent Kitties!
The Consent Kitties are a team of people committed to promoting consent and communication across dance floors, festivals, and everywhere!
Our slogan is JUST ASK, and that's just what we want you to do (and of course LISTEN)! If you wanna dance with someone, touch someone, kiss someone, you gotta ask first. If it isn't a resounding yes, it's a no. Communication is sexy, and Consent is Mandatory! We can all get weirder and happier together if we ask first, so let's make consent and good communication a big part of Future Forest and our lives!
If you're in a situation you don't feel comfortable in, or see something going on that you don't think is consensual, or you just wanna talk, go find a kitty and let us know! The more people looking out for each other the safer we all are. We'll have our classic ears and bandanas on, and be covered in LEDs so we shouldn't be too hard to find.
We'll also be running a workshop on understanding consent and developing communication skills. Consent can be complicated to navigate, and we're all learning, so come learn with us!
I think we all know what a beautiful thing Future Forest is, and we want to make it better, safer and weirder!
Can't wait to find you in the forest!
Hip
Demystifying Ego Death : A guide to dosing with purpose
Harness ego death and change your outlook! From micro to macro dose with purpose and pure intention. Learn to use the altered states provided by psilocybin as a tool to help make/break habits and provide perspective on the way you act/react. Work with me to demystify ego death and find the feeling of freedom in your everyday life.
Lady Magpie
DIY Pasties: Make Your Own
Make your own pasties for Future Forest!
You feel this event is a place of freedom and yet you don't feel comfortable showing off your tits to everyone? Well, a good solution is to wear PASTIES.
What? You know these little round or heart shaped stickers you see on titties? Yeah, those.
Why? It gives you freedom in your movements, freedom in your body, freedom of artistic expression, and at least but not last it gives you POWER!
Who? For whoever gender, no gender, human, unicorn and fairies, this class is for you!
How? Honestly, it is so simple it's a shame we don't learn that in kindergarten.
Lady Magpie opens her crafting suitcase to you all so you can create freely and proudly wear your new pasties for Future Forest!
Jananigans
Exploration in the Nature of Sound
There is a hidden connection between nature and synthesis; are you brave enough to dive in to uncover the secret connections? In this hands-on workshop we will use modern synthesizers and other sound making devices to explore the very nature of sound, and the sounds of nature.
Maria Payne RMT
Fascia Yoga & Self-Massage
Have you ever wondered about the interconnection of networks in your body? Like the mycelium of the forest floor, your fascial system in your body is a way to tap into self healing.
Using a yoga asana to energetically prepare and connect within your body, for your body to guide you to the areas needing release of muscle tension.
I will teach, and hold space for us to begin exploring the basics of fascial release, using asana and self massage. Letting your body be the guide.
Fredouille
funny group games
Learn fun games that necessitate nothing, or very little! From two players to… many! Let's bring out that inner child, that spontaniousity, and free your creativity!
That's it! Nothing more to say!
Bring your physical envelope, your friends physical envelope (if they conscent of course, conscentment is important), your joy and your smile! (If you don't have have one right now, you'll get out of it with one ????)
Fun guaranteed, or refunded!
CuriousJulia
Grief Journeying: Energetic Connection
I would love to offer a safe workshop/ safe place for those who are grieving a loss. After the past few years, many are living with loss and festivals can be a safe place, yet also triggering. Let's talk about grief together.
Rae Sharp
Guided Naturalist Walk
Join Rae of Fairlight Farm for a Naturalist Walk around the beautiful forest at the Festival. Find some quiet corners to listen and look for birds, meet some plants and trees, and learn about which plants can be food and medicine!
Cosmic Hulahoes
Hula-hooping for Beginner
Everybody can hulahoop, I promess !
Lets learn the basic and have fun, after this class you'll be able to do a couple of basic movements and impress your friend !
Ryan Davis
Intro to Contact Improv
Contact Improvisation is a kind of dance. If you could surf, do partner yoga, wrestle and dance at the same time, you would get the feeling for Contact Improv. Dancing ranges from small, slow and subtle to fast, energetic and acrobatic. The choice is yours!
Through a series of exercises, we explore the fundamentals of balance and counterbalance, ways of moving while in contact with a partner, and other useful movement patterns. Other exercises will explore body awareness, creative impulses, and the moment-to-moment responsiveness to ourselves, others, and the space around us.
NESS
Non-sexual Consent
How can we better navigate consent, and consent breaches, in everyday contexts? At the clinic, at the yoga class, at your new date's housewarming party? Through the interactive methodology of the Theatre of the Oppressed, this humorous and light-hearted workshop tackles heavy topics! You will experience embodied, hands-on practice on how to better advocate for yourself in situations where your boundaries are at risk of being crossed or have been crossed, as well as how to act in a way that's healthy for you and your community if you've been informed that you crossed someone's boundaries in a non-sexual setting. Sensitive topics such as verbal, physical and sexual harassment, gaslighting, manipulation, and systemic oppression will be addressed. The facilitator is a white, settler, non-binary femme survivor of sexual violence and complex trauma.
Colin Daye
Opened Minds: Autonomy meets Responsibility
Life changing experiences also come with life changing questions.
This discussion focuses on those questions that arise in the psychedelic experience that relate to personal liberation, social responsibility, and our ideas of freedom.
How do we turn these individual events into a social praxis?
Gill Tobin-Huxley
River Ecology: Talk & Art Walk
The Little River plays a large role during the festival weekend. I would like to offer participants the opportunity to learn more about it's ecology through a 30 minute river-side talk, in combination with a 30 minute + naturalist drawing session. Taking the time to discuss, observe, and draw surrounding flora and fauna allows festival attendees to deepen their connection and respect for the water and land. Participants would be provided paper and pencil/pen, but bringing small additional personal art supplies such as journals, water colour paints, etc. would be encouraged. Water shoes also greatly encouraged for group mid-river observations.
Vikki and Jo
Rope Bondage for Beginners
Join Jo and Vikki for an hour-long, beginner-level workshop on rope bondage! In this session, we will be focusing on self-tying techniques and how this can be a positive exploration of oneself.
We'll share the important basics of rope bondage, including safety, consent, and communication, and how these apply to self-tying. With this foundation, participants will follow along step-by-step to learn ties such as a single column tie, ankle cuffs, and a simple but beautiful body harness.
Everyone is welcome, including partners (though a partner is not required). Our goal is to highlight self-tie as a practice of body-positivity, self-love, pleasure, and fun! Come ready to laugh, feel sexy and empowered, and learn a new skill. Comfortable, fitted clothing is encouraged. Limited rope will be provided – bring your own if you have it!
hushhush
Self-Defined Movement
The Self-Defined Movement Workshop will guide participants into a deeper experience of their bodies and unique movement patterns. Using imaginative prompts, breath, sensations, imagery, and themes, movers are guided through a series of exercises that encourage a curious and dynamic approach to movement and dance. This workshop is designed to create a space of self-expression, connection, and inquiry while empowering each student to work at their own pace and on their own terms. Explore the movement within YOU.
Sherry Kinnear
T-Shirt Stencil Painting
Looking for a fun and creative activity to do at Future Forest? Join our T-shirt Stencil Painting Workshop! Bring your own shirt to paint, or if you don't have an extra shirt then don't worry we've got you covered. With a variety of stencils, paint colors (including some UV black-light colors), sponges, and brushes at your disposal, you can design and paint your very own t-shirt to wear at the festival. Whether you're a beginner or an experienced artist, our workshop is perfect for all skill levels. Come join us for a relaxed atmosphere and leave with a one-of-a-kind souvenir to show off to your friends!
Amrita O'Hara
Tantra 101
This will be a basic intro of the 4 keys to Tantra.
Breath, Sound, Movement & Awareness.
You'll learn how you can harness your vital life force energy and nourish you being with it.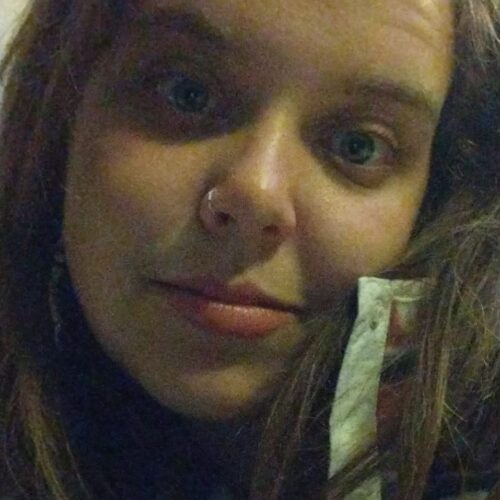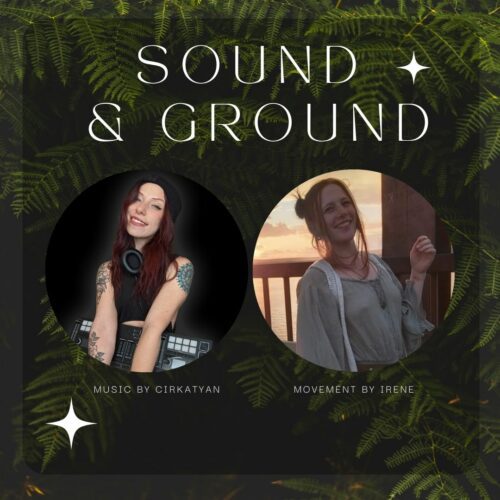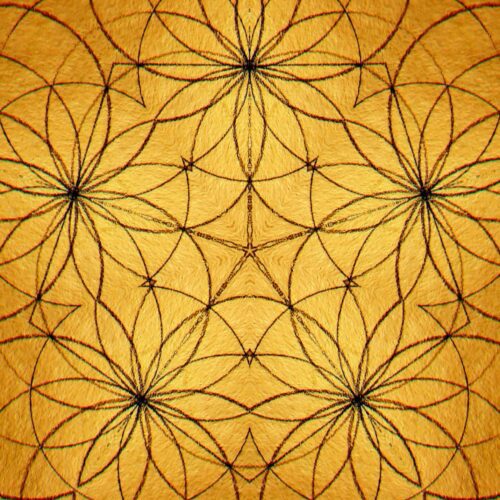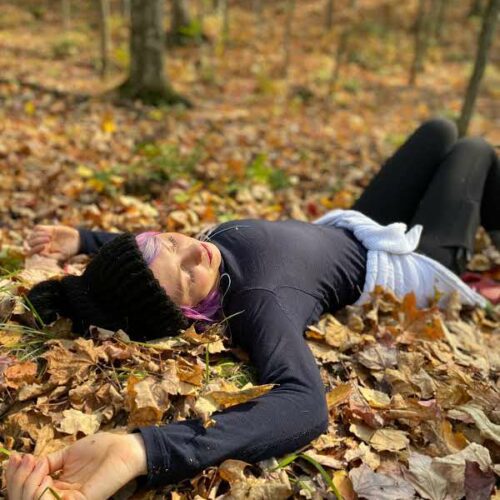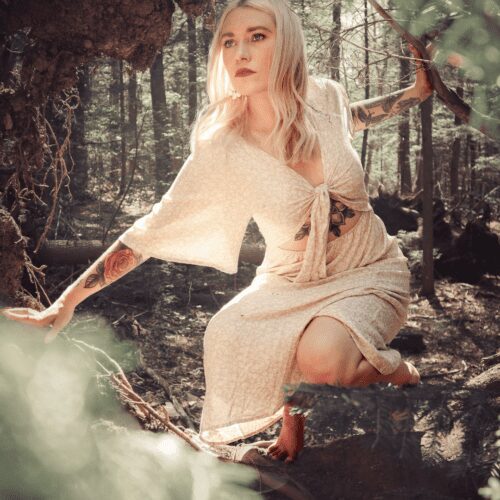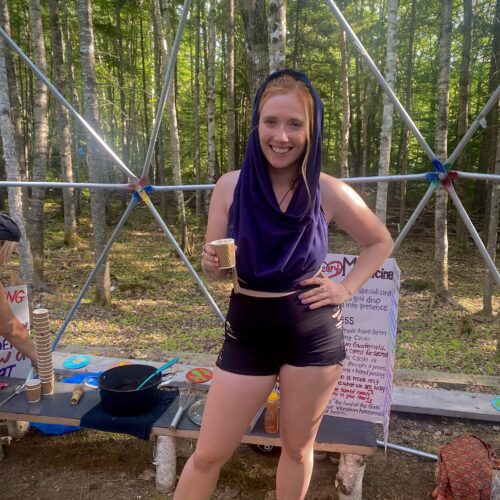 Taylore Paruch
Body Honour Yoga
All Levels class for self-worship, come exactly as you are. Connecting ourselves between breath, beautiful surrounding nature, and sacred movement. Comforting and treasuring our bodies on this weekend of bliss; without fear or judgement.
Oliver Wassef Coaching
Clinical EFT (Emotional Freedom Techniques)
Clinical EFT is a powerful self help tool. It can be used to clear limiting beliefs, alleviate trauma, and offer support for day to day life. It can be a great tool for stress, anxiety and depression among other things.
Irene and Cirkatyan
Sound & Ground
Sound & Ground is a combination of movement, mindfulness, and music; a yoga inspired practice infused with breath, beats, and bass. Irene has been leading yoga practices since 2018 and created Sound & Ground soon after. This year we are thrilled to take this wild ride with the talented Cirkatyan. Flowing between energetic vinyasas, and deep, psychedelic yin, this pair of forest folk are sure to leave you connected, refreshed, and grounded.
Courtney and Zach
Union Through Sound
Union Through Sound is a class designed to explore ahata (self) and anhata (sound) combining the resonance of percussive instruments with movement and breath. Courtney and Zach will guide participants through an intuitive and awakening yoga practice which will tap into the internal flow of energy through the body and be amplified through sound vibrations of various percussion instruments. This is a fusion class interweaving Nada, Hatha and Yin yoga.
Becky Dempsey
Yoga for Beginners: A foundation class
In this class we welcome all: Whether this is your first or 20th class, there will be something for everyone. Focusing on the foundation or your practice by breaking down the most common postures. We will be learning proper alignment and when and how modify to make your practice more accessible and enjoyable to you! We will be touching on pranayama (breath practice), asana (movement practice), meditation, and a brief overview to answer what the heck is yoga?!
Brittany O'Sullivan
Yoga Nidra
Yoga Nidra, or yogic sleep as it is commonly known, is an immensely powerful meditation technique. While the practitioner rests comfortably this systematic meditation takes you through the five layers of self, leaving you with a sense of connectedness. It can also greatly enhance your sleep, boost your mood, and promote neuroplasticity – the ability of your brain to change and grow. This is a great way to connect to the body, mind and spirit and get some much needed rest so you can keep dancing all weekend!
Element Yoga by Janine
Yoga with the 4 Elements
Join me in the forest for an energy balancing practice inspired by the 4 elements. This class is infused with dynamic movement, meditation, breath work, chanting and sound healing. Together we will balance your nervous system and energy pathways, work on opening your heart space and leave you feeling blissed before you dance the day away! This class is suitable for all levels.