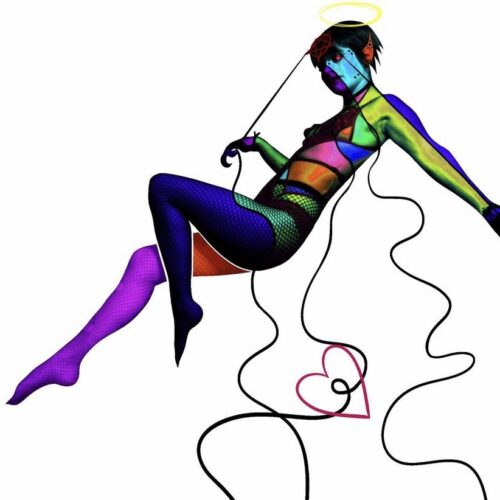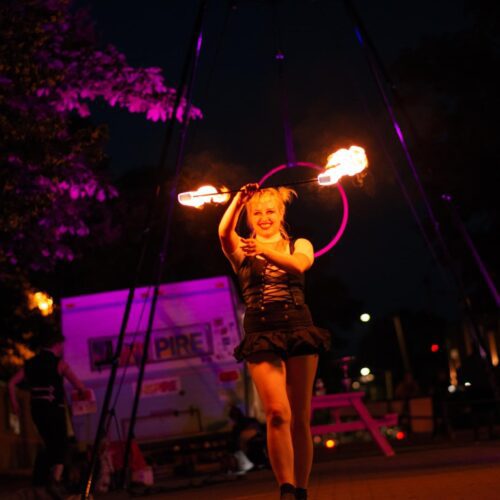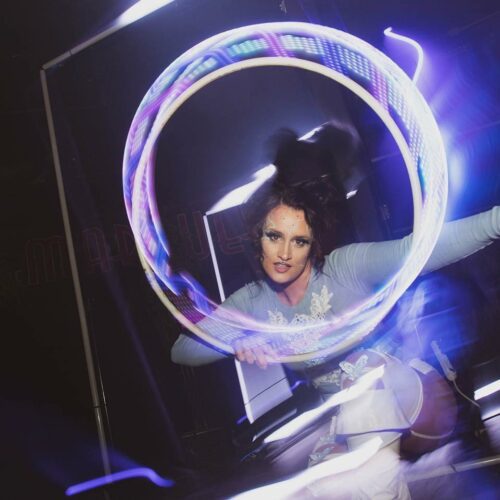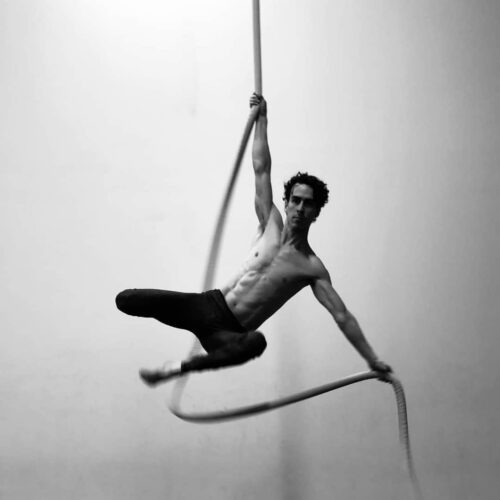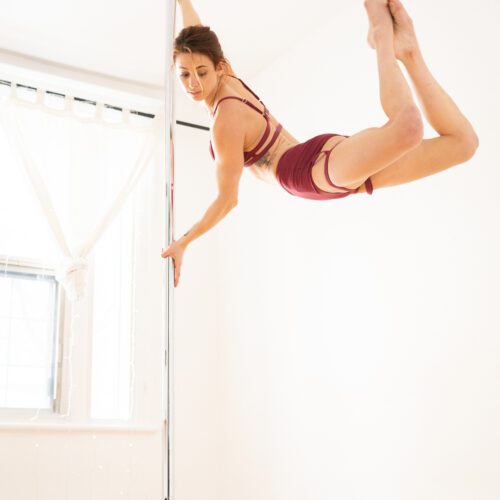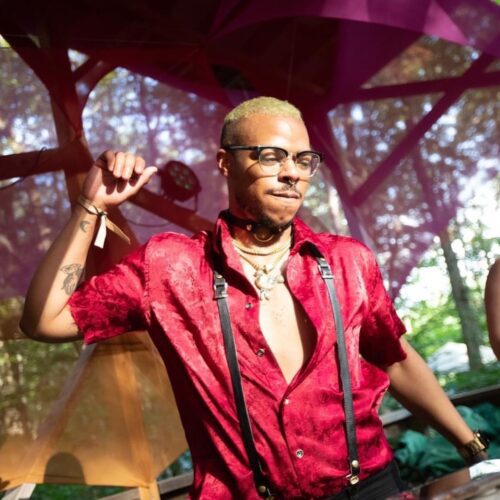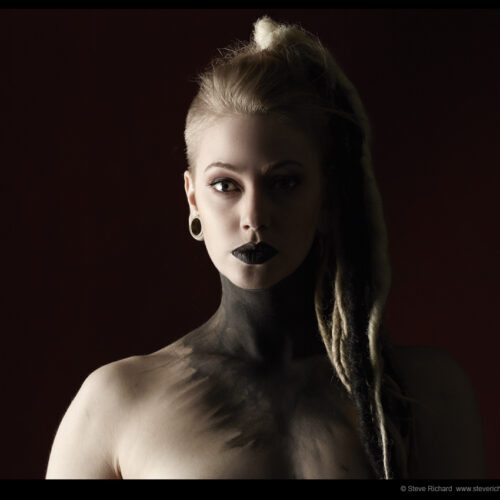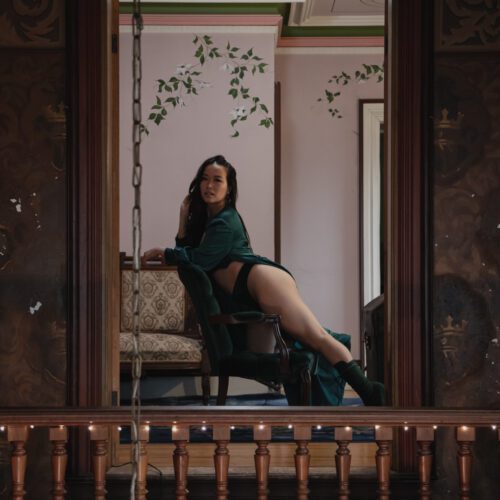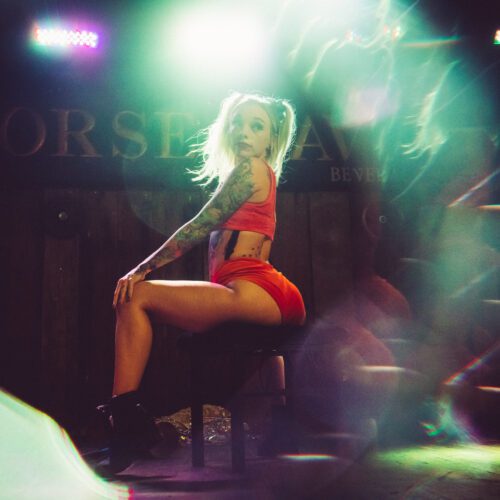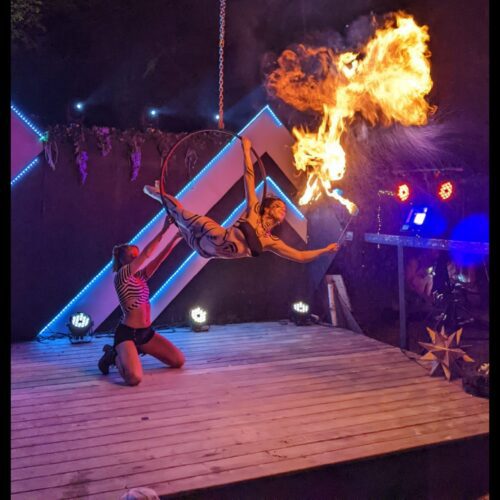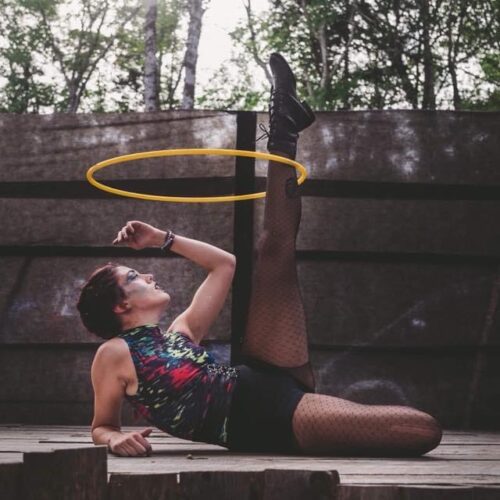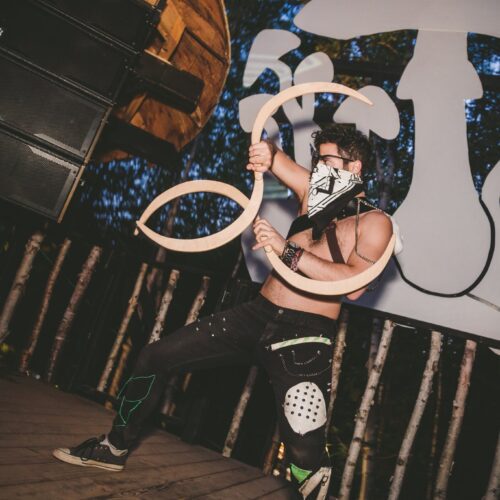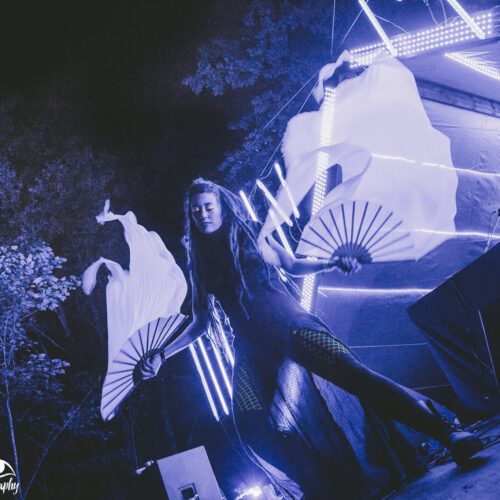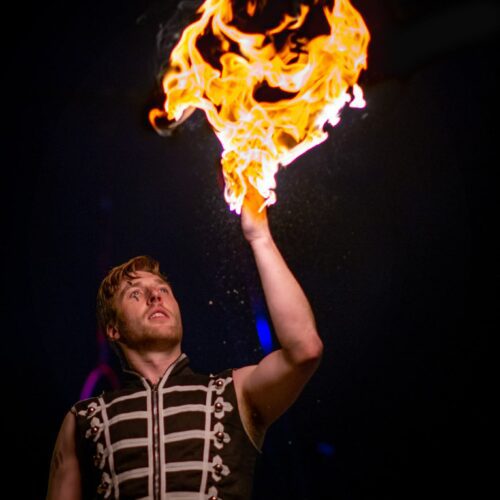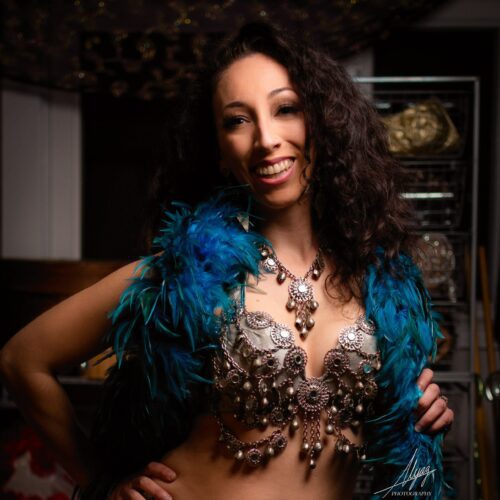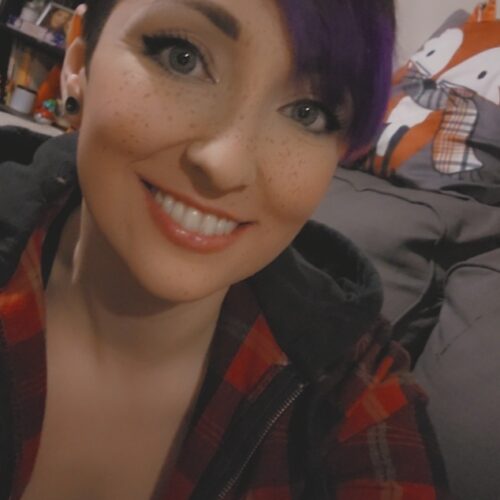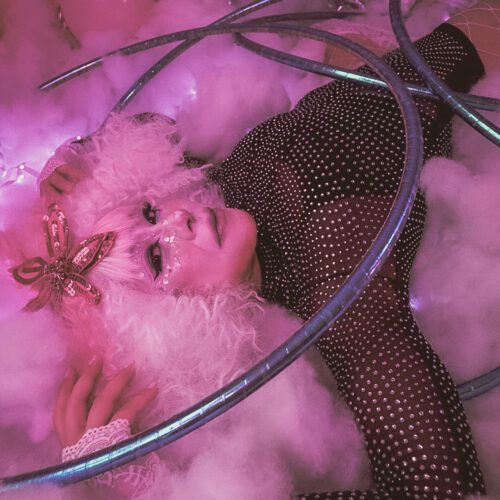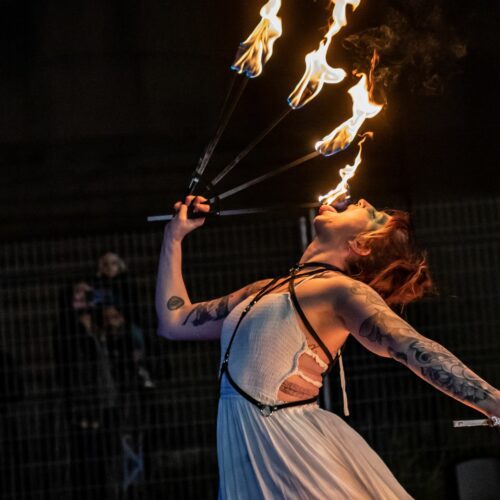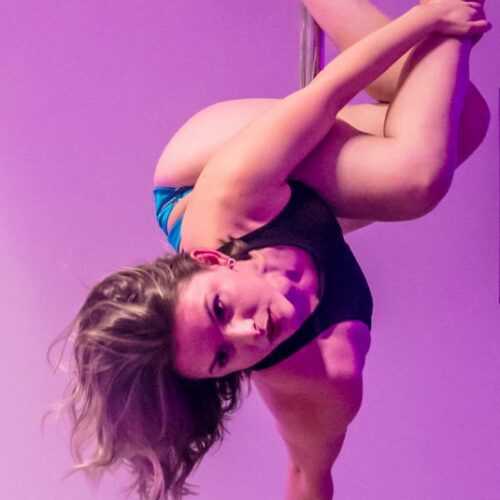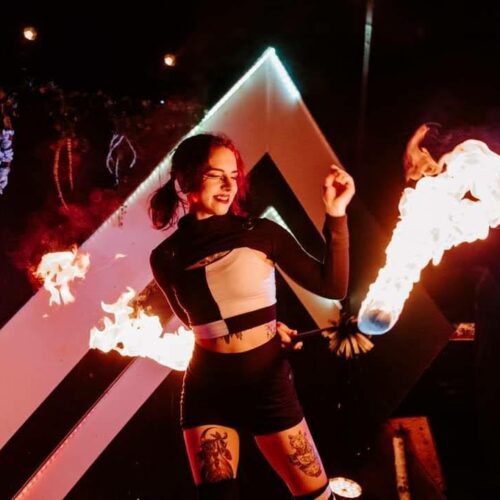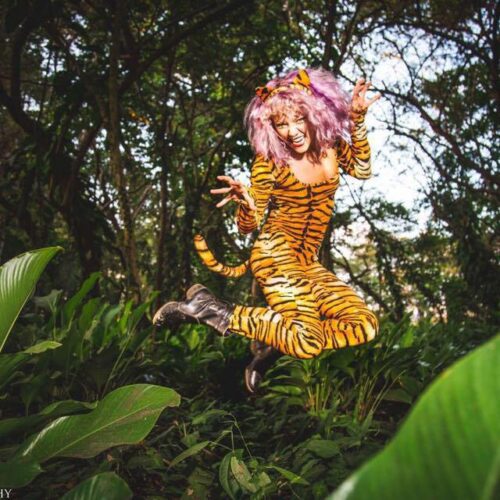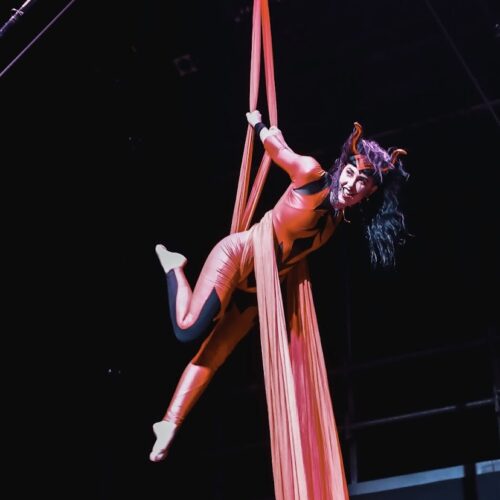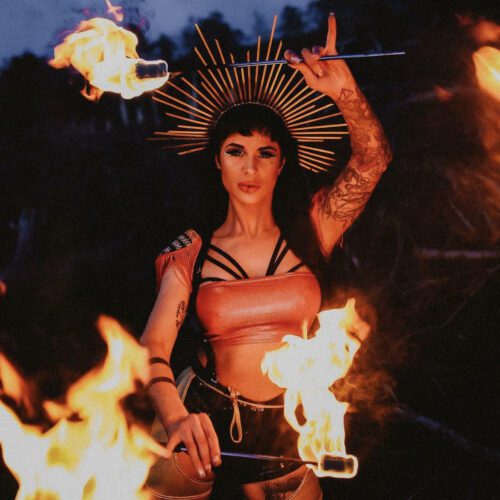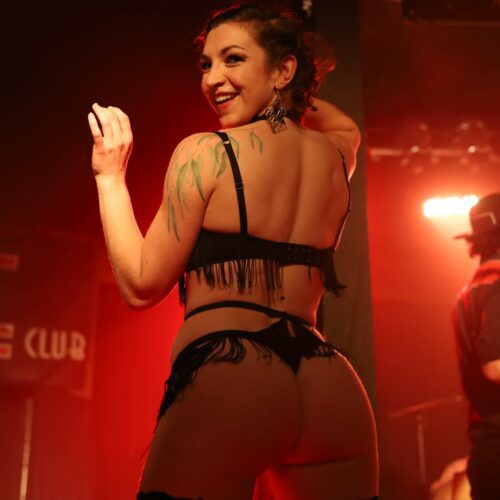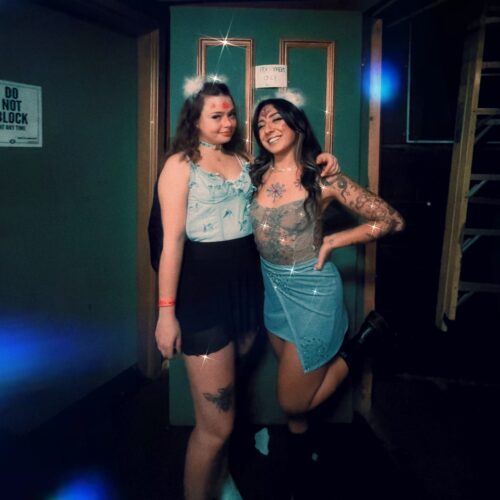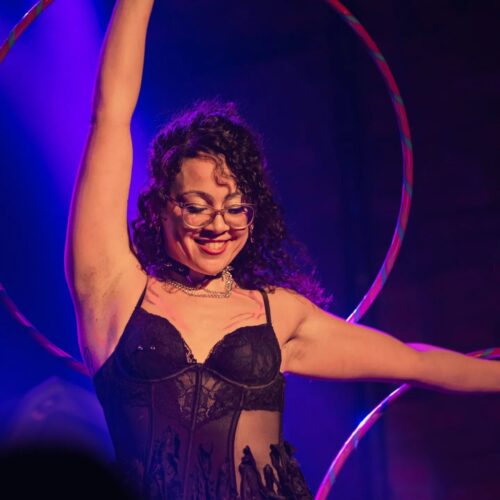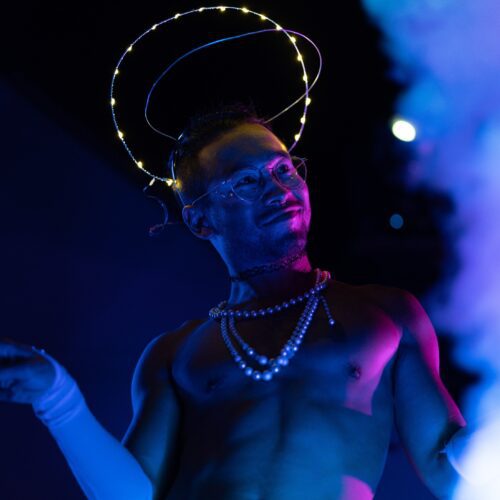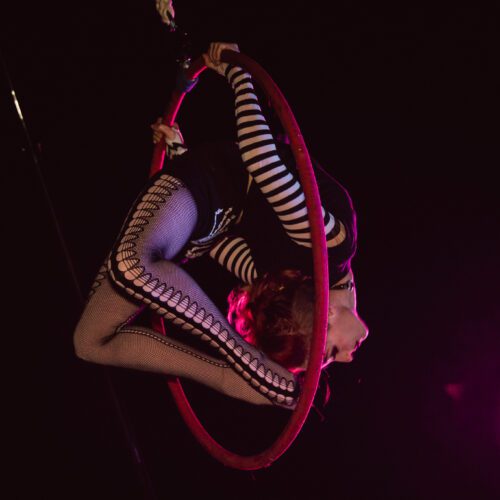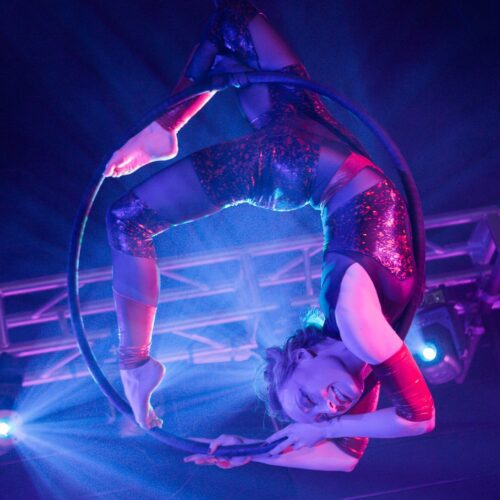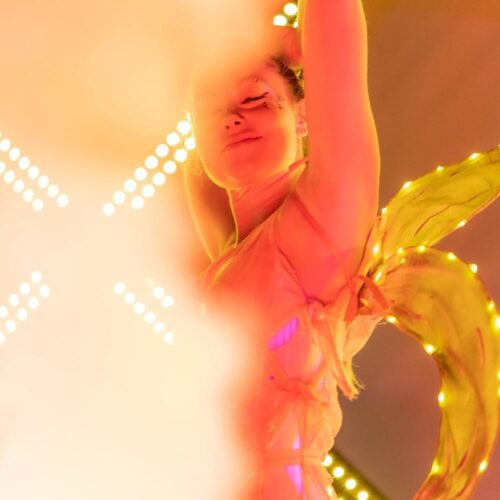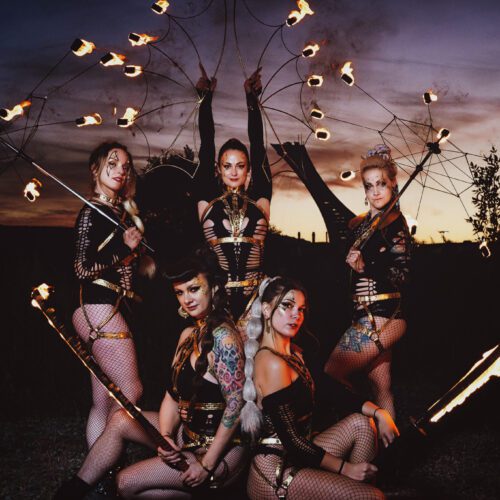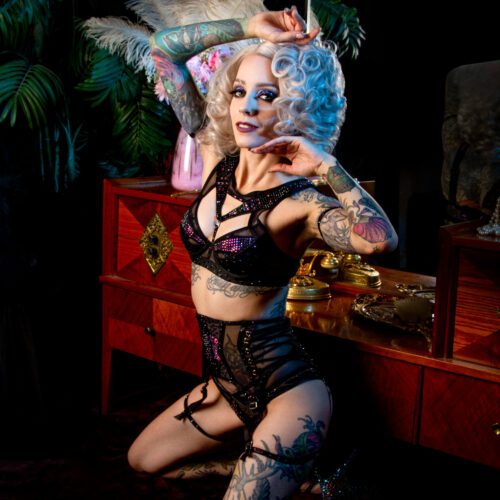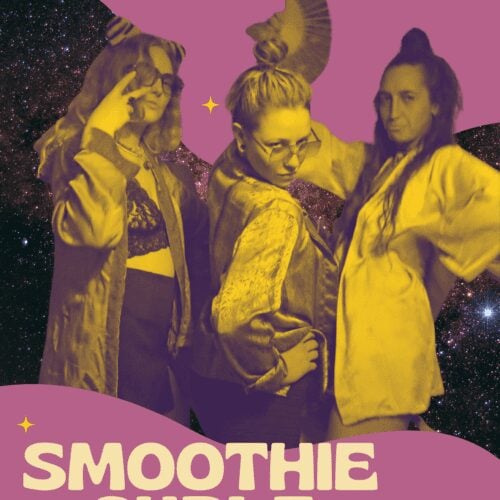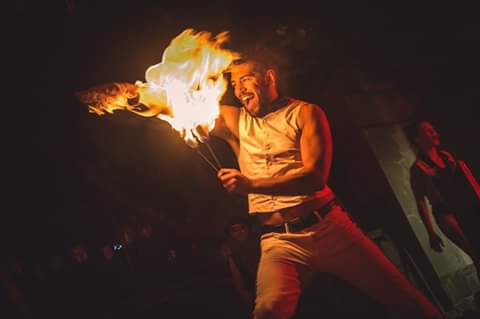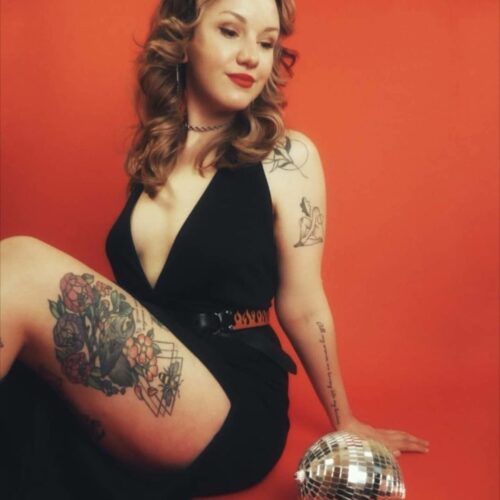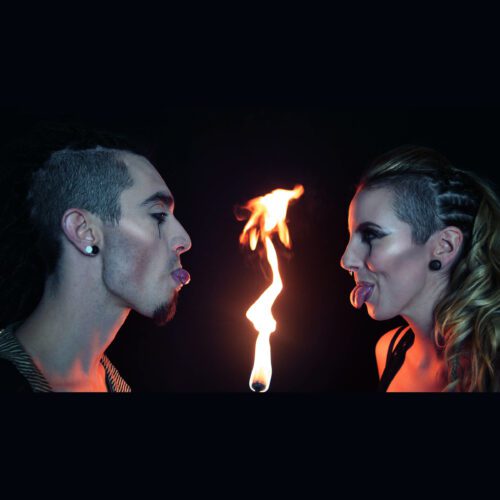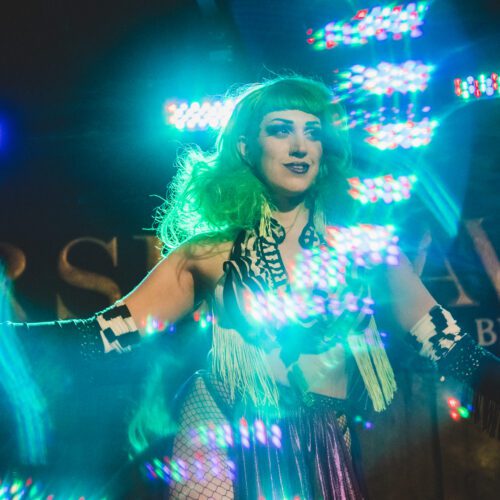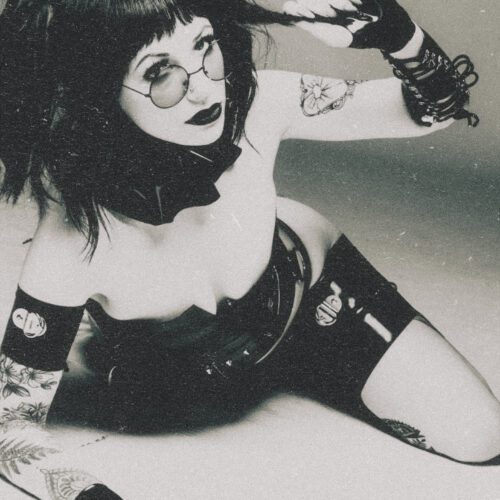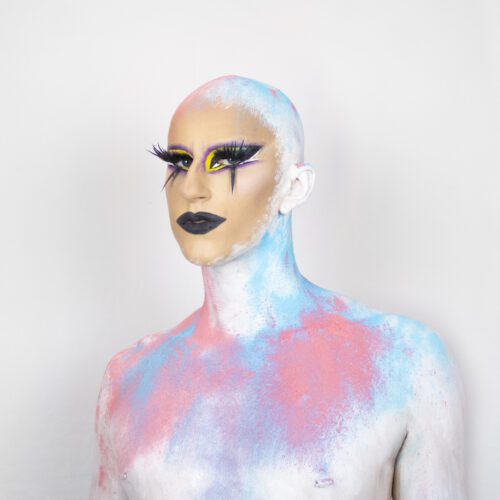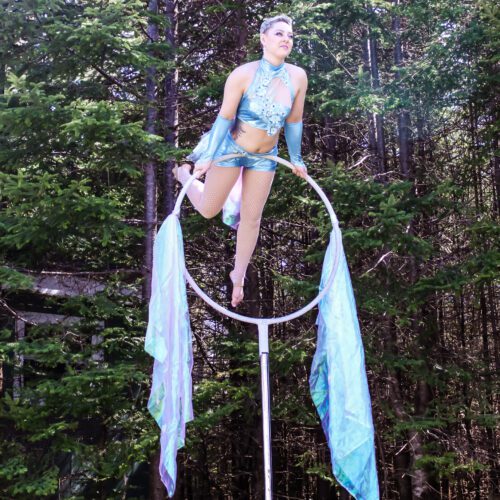 Alien Cell
Alien cell is an all art alien. I study in Therapeutic recreation to which opened up the doors to all my passions in life. I discovered I was a multi disciplinary artist, and I live for the state of flow in all my creations. My goal is to showcase my lalaland and freak flow I have learned to unleash in myself over the past years of self discovery. I believe flow unleashes love and magic and I want to help other beings feel and realize their own loving flow. I am all about love with a dark twist, and I live to flow in festivals!
Amanda Hobbs
Amanda Hobbs is a performance artist with a flair for the dramatic, based out of Halifax, N.S. Her work is informed by a background in ballet, hip-hop, and musical theatre. She brings a delightful taste of mystery. Amanda brings a special spark to all of her performances.
Bethany Rose
Scarlett Rose is a multidisciplinary performance artist from Halifax, Nova Scotia. Through 8 years of performance art experience, she has made many stages her home through Eastern Canada. Specializing in Hoop, Dance, and Burlesque, she infuses each performance with her signature flair developed through a lifetime lived on stage. Her early life experience in theatre, music, and dance has inspired her lively, flashy, and quirky style.
Bryan Darling
Originally from Edmonton, circus has brought Bryan Darling all over the world, including San Francisco, Montreal, Las Vegas, and Guadalajara.
Bryan has had the honour of performing at events including Astral Harvest, Future Forest, and Burning Man, and he specializes in aerial rope, silks, straps, and duo.
Chloe Hope
Coming from a contemporary dance background, Chloe incorporates elements learned during her training to her pole practice. She likes to say that life is better upside down. On the pole is where she truly come alive.
Cirocdad
Halifax's resident hype man, living for the smiling faces of the crowd and dancing his heart out to some of the best DJ's this side of the Atlantic
DisloCait
This self titled goth-cheerleader of circus has been captivating audiences since 2003. From black tie events, to Burningman, nationally and internationally, this multi-talented powerhouse boasts a long resume of performances. Specializing in many different acts including aerial arts,dance, fire, handbalancing, and more.
Along with performing, Cait "Dislocait" Anthony has a strong passion for teaching and sharing her craft. A diverse background in Jazz Dance, Artistic and Rhythmic gymnastics, and theatre has given her a vast array of teaching tools that she utilizes to make her students feel safe and supported.
A fierce individual; Dislocait is like no other. Always managing to creep it real, she will sure to fill your heart with amazement or – at the very least – all of your clothes with glitter.
Elle Lixir
Elle Lixir is a Chinese-Canadian burlesque artist born and raised in Vancouver, BC, but currently based in Halifax, NS. Coming from a pole dance background, she first dipped her toes in the world of burlesque in 2018 but took a deep dive into the art in 2021 when she joined Halifax's Neo Novas Burlesque troupe.
With her sweet and sassy personality mixed with an odd sense of humour, it's hard to guess what her next performance will be. Her smile and laugh are said to be infectious and will leave you wanting more.
Euphoria
Euphoria is an experienced performer, dancer, beginner aerialist, and member of the Neo Novas Burlesque Troupe.
She brings sass and ass to every stage she graces, just one look at her and you'll be left in a state of intense excitement and happiness.
Felix Volatile
This untamable and ever-experimenting performer returns home to forests of New Brunswick with carnal knowledge from the underbellies of the most liberated, strange, and artistic cities in North America and Europe. Here to play with original and interactive burlesque, to excite with a monstrous chains apparatus, and to entrance with pole work steeped in the authenticity of exotic culture
Hoopnotic Kait
Hoopnotic Kait is a hula hoop artist and dancer. She has a background in theatre which definitely gives her performances a theatrical twist. Her sultry mixture of movement and skill is sure to hypnotize her audience.
IsomorphiK
IsomorphiK is a highly technical flow artist with over ten years of practice and a focus on perpetual motion. He uses several props to explore complex geometries, proportions, and motions.
Kaysee
Living within the extraordinary and fleeting moments shared between audience and performer, KaySee transforms with her environment. With a varying aesthetic, she embraces the dark and light equally and always aims for a bold presentation. KaySee's playful performances are ethereal, psychedelic and striking.
KaySee has spent the last eight years contributing to the Maritime festival community. Through immersing herself in this passionate network, she has built a foundation to express herself in many ways. Using costume, makeup, movement and attitude she commands any form. Her visual flare and eye for detail is obvious in everything she does.
Always hungry to learn more and dabbling and collaborating whenever possible, KaySee describes herself as a flow artist, fire performer, designer, visual artist and organizer.
Kid Cinder
A little bit wacky theater kid, a little bit daredevil, Kid Cinder is 100% likely to delight you with fiery finesse! Discovering object manipulation in 2011 while watching hippies hula hooping at a rave, he dove headlong in and quickly began amassing skills.
As he learned all the things, his heart wanted to set stuff on fire. To that end he has studied under some of the best fire eaters, breathers and manipulators in the world and has developed an impressive catalog of skills that leave audiences amazed. Kid Cinder is excited to share his fiery fascination with Future Forest.
Laura Selenzi, Halifax Mermaids
Laura Selenzi (she/her) is an accomplished performer, producer, choreographer, and instructor. She is the owner of Serpentine Studios Inc., creating performance opportunities for artists since 2007. Specializing in Bellydance, Fire Arts, Stilt Walking and Flow Arts, Laura has performed all over the world; from Toronto to Turkey and India, to Austin and Las Vegas.
Lenn
She is a newby with Character Troupe but has years of experience in dance, acting, improv, choir and theatre! She has been attending and volonteering for festivals since Evolve 2010 and ran her own festival in Cape Breton called Backwoods Beats! She hopes to use all of this experience in character troupe this year!
Lola Loops
Lola is a passionate multi-disciplinary artist living on the unceded and illegally occupied territories of the Squamish, Tsleil-Waututh and Musqueam Nation (Vancouver, BC). Her love of movement came in the form of a Hula Hoop— It was there that she first established a space to explore her body, in spiral form. Her desire to explore and train further spun her straight into the realms of street and contemporary dance, along with forms of ritual theatrics, soft acrobatics and clowning.
Pushing the status quo from the ground up, Lola aspires to weave stories that are meaningful and vulnerable with her signature touch of silly and sass. With over a decade of performing and facilitating workshops locally and internationally, she is energized by her quest to break norms and turn heads, all while exploring new styles of movement and utilizing them in her quest of self-expression.
​
Lola is also very active in Vancouver's dance & circus community, currently a member of two dance groups: Omnika in Motion— a performing arts troupe fusing together a unique bled of Dance & Circus Arts; and The Lighttwerkerz—a booty-shaking, body-positive crew initiating change in our culturally-prescribed views of movement and beauty.
Lumen Lux
Lumen Lux is a multifaceted performer who fell in love with the arts at a young age. Beginning her fire journey in 2016, Lumen progressed from spinning fire to eating it to breathing it. Their many talents also include hooping, flow arts, gogo and burlesque.
Lumen Lux has performed at festivals such as Evolve Music Festival, Fire and Water Cultural Festival, Nocturne, Future Forest, and many other events throughout Atlantic Canada
They have done collaborations with many other artists and have worked with performing organizations such as Serpentine Studios and Luminosity Circus and has recently earned her spot as the resident burlesque producer at Indulge nightclub
Her love for the festival community has also pushed her to work in harm reduction & educate on consent in the event/festival world.
Martha
Martha is a multi-disciplinary circus artist from Halifax, NS, who loves exploring textiles and flowing through the air. She specializes primarily in aerial arts, but also performs pole dance, acrobatics, and flow arts. Her performances are influenced by the many styles and art forms she practices, from salsa to martial arts
Mizz Anthrope
​​Mizz Anthrope is a multi-disciplined circus artist with a background in aerials, contortion, fire and object manipulation. She always aims to excite, be it bending over backwards, eating fire, or showing a little skin.
She leaves audiences mesmerized with her dynamic blend of contortion, lights, and fire. Mizz Anthrope always brings the heat to the stage to light a spark of circus magic to your life.
MyrrhCat
RudeRouge, alternatively know as MyrrhCat, is a multi discipline aerial apparatus performance artist and instructor with five years of aerial training and a background in Fine Arts. She consistently seeks to expand her knowledge as both a performer and teacher and is currently enrolled in the instructor training program with École Nationale de Cirque. As well as, as well as being involved with other various projects and training, to continually expand and share her knowledge of and passion for circus arts.
RudeRouge/MyrrhCat's work contains elements of story telling and character creation though bold and high contrast imagery. Their/her stories and characters are typically conveyed with a darker edge that displays that beauty can be found in many forms, especially in the non-conventional. RudeRouge/MyrrhCat's works often have a focus around political and environmental topics and is always charged with a passion for instilling deeper intellectual thought and conversation. Cat has always been drawn to the way the world of circus connects trained physical disciplines, with theatre and visual arts. RudeRouge/MyrrhCat is always inspired by and interested in collaborative projects and developing community through the arts.
Raven Medina
Raven Medina is an international fire performer from the UK, now residing in Vancouver, Canada. With sexy, energetic fire shows, this little pocket rocket has been entertaining audiences since 2012. She is a member of the Atomic Bombshells with Flamewater Circus as well as Performer Nations, Cirque le Soir. She has performed in France, Norway, Dubai, as well as her home UK, with notable events such as the famous Download, Slam Dunk and Lindisfarne Festivals.
Seaborne Shufflers
Seaborne Shufflers are a duo of self-taught dancers performing shuffling, with a mixture of house footwork such as cutting shapes and hard hitting legwork like Melbourne style. Their dancing is upbeat and energetic, with swift, precise movements of the feet, and mesmerizing flow. Watching shufflers hit that steady house beat is truly satisfying. Their dancing includes choreography and freestyles. When they aren't tearing up the stage or dancefloor, you can find them teaching shuffle workshops to beginner and advanced dancers alike.
Sirena Electrica
Sarine quickly became obsessed with hoola hooping when introduced to it a year ago. Many other forms of flow art slowly seeped into her horizon, taking her deeper and deeper into the rabbit hole. In addition to the hoola hoop, she now practices wings, fans, and lightwhip. Her passion is mixing these mediums with dance styles that she was introduced to earlier on in her life; salsa, bachata, heels, burlesque, contact improvisation, and ecstatic dance. Her performances encompass electricity, sass, excitement, and allure. Her mission is to spread the love on the dancefloor culture and raise energies everywhere on the festival scene.
Siri
~ slutty siri is here to woo and wiggle on the go-go stage + the pole ~
Something Els
Are you ready for Something Els? This mini multi-disciplinary artist has been gracing Maritime stages for the past 13 years. With training in clowning, theatre and dance, it makes sense that she ran away to join the circus 10 years ago! Since then she has performed across the country, delighting audiences with her stunning flexibility and utter charisma. When she isn't in the air, Something Els can be found fixing people as a physiotherapy assistant, and spends most of her time with her pets.
sub•luxe
sub•luxe is a movement artist who thrives in the in-between spaces. An androgynous, adaptable acrobat, they explore the intersections of gender, disability, and physical performance art. sub•luxe takes their inspiration from the grotesque, the humorous, and the vast diversity of life within the seas and swamps of mi'kma'ki. You may spy them flying aboard an aerial vessel or find them dancing like kelp below the sea surface, but in whatever form you find them, you certainly won't forget them.
Sunflower Goddess
With years of traditional dance training under her belt, in more recent years Sunflower Goddesss discovered the absolute freedom of intuitive moment. Watch Sunflower Goddesss bloom on stage with her playful, dynamic and authentic flow.
The Fire Furiads
The Furiads is an all women crew of fire manipulation. These rebellious nymphs are born from the secret passion of War & Lust. In 2019, five professional fire performers & fierce ladies decide to unite to form a kickass collective and create mesmerizing shows! Coming from various backgrounds they are all burning with the same passion for flowarts & ready to heat up the crowd !
The Lady Corbeau
The Lady Corbeau (she/her) is an award winning Burlesque Performer and visual artist residing in Atlantic Canada. She is an active member of Neo Novas, Blue Lobster Burlesque troupes, and can be seen performing with Serpentine Studios. She is an active show producer on the side with events like Clue and the Bob show . Blurring the lines between classic showgirl and comedic pop culture references, she is always bringing sexy and strange to each stage she finds herself on.
The Smoothie Gurlz
Self taught flow enthusiasts, our troop strives to create characters that inspire and start conversations amongst festival attendees. our commitment to evoking laughs and engaging with guests is sure to bring playfulness to any crowd
Theos
Theos is here to bring the heat , with his energic personality and massive flames he is impossible to miss, The stage is home and Theos brings a hotter show then the dance floor can handle with his mix of fire eating ,Breathing and body fleshing you do not want to be late for this act.
Tiny Orchid
They're not your typical house plant! A Tiny Orchid blooms in only the perfect conditions; a hazy low lit room filled with cheers, glitter and tassels twirling. Once you see their petals you'll understand why this flower is so captivating. Water occasionally and tip often.
TroubleMakers
TroubleMakers is a multidisciplinary fire spinning duo that will lure you into a trippy vortex of flames and light. They have been performing locally and internationally since 2017, but most of the year you'll find these two hiding in their workshop crafting circus props as LMFprops.
Come dance by their fire and let yourself get carried away by their playful complicity!
Vera Descent
Vera Descent is a burlesque performer with 5 years of performing under her g-string. Originating from Halifax, she's sleazed her way from coast to coast with a little in between. This now Vancouver Island Queen of Green will chill you to the bone and then heat you right back up again. With a caboose, guaranteed to seduce. She will have you green with envy.
She's the oh, so viridescent; Vera Descent.
Vicious Muse
Movement Artist, Muse, and Creator – She has a passion for taunting and teasing… and she is the definition of 'if looks could kill'. It all started with self expression through her main artistic vessel; her body. From model to exotic dancer, the next step is to jump in to the burlesque scene. Keep an eye out for Vicious Muse, she is a multifaceted visionary and she moves with a purpose.
X
X (they/Them) is the non binary babe from Halifax, Nova Scotia. X is a self-titled visual performance artist who uses drag as their medium to explore concepts of gender and expression while using high fashion visuals, upbeat music and an eye for the alternative to become the them-fatale you see on stage! Branching into various creative fields, X is also a photographer, costume designer, model, show producer and host both in Halifax and throughout the Maritimes. You can keep up to date with all their projects on their Instagram: @callthemx!
Zupiter Circus Arts
Zupiter Circus Arts is a dynamic performer who lives to channel creativity and entertain! She brings passionate energy to all her live acts including flow arts, aerial arts and more! Catch her twirling and sparkling at Future Forest 2023!