All
Bass House
Breaks
Deep Dubstep
Deep House
Downtempo
Drum & Bass
Dubstep
EDM
Freeform Bass
Funk
Glitch
House
Indie Electronic
Livetonica
Melodic Bass
Melodic House
Melodic Techno
Progressive House
Psy-Bass
Psy-Dub
Psy-Trance
Psytek
Tech House
Techno
Trap
Triphop
World Bass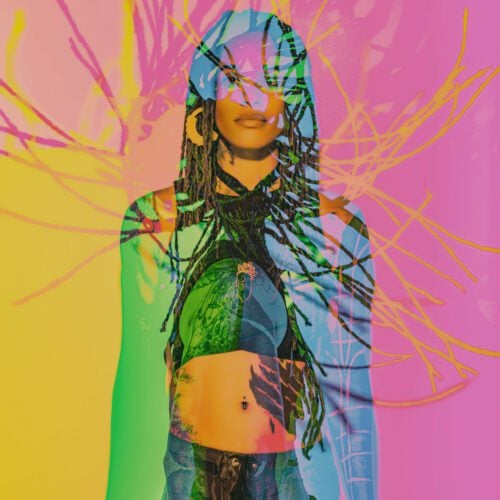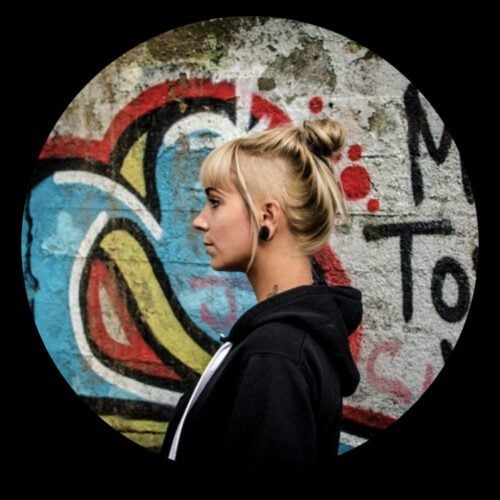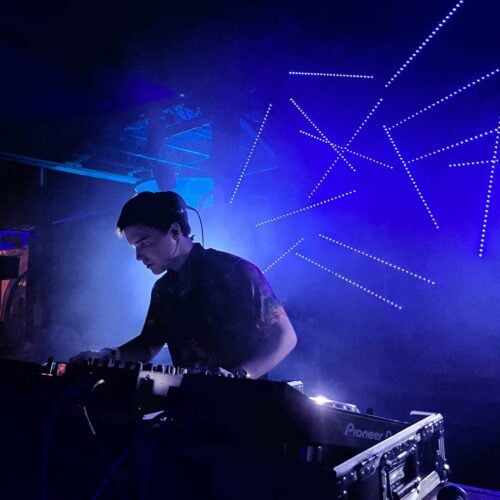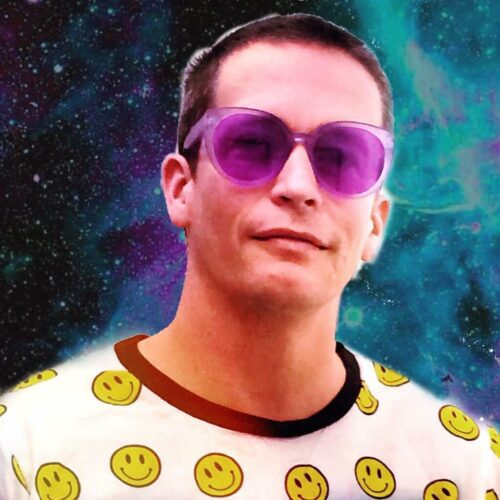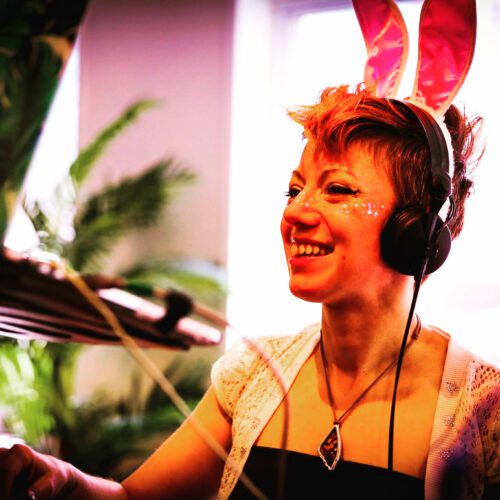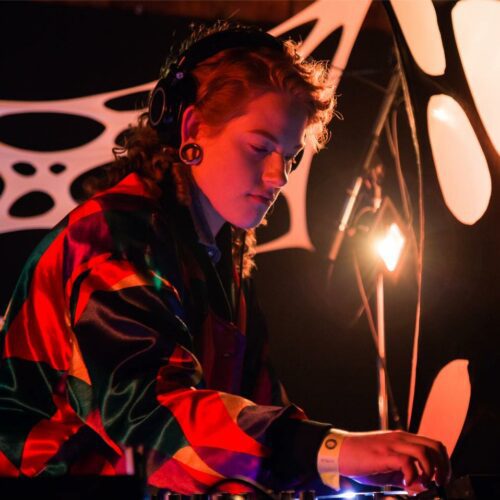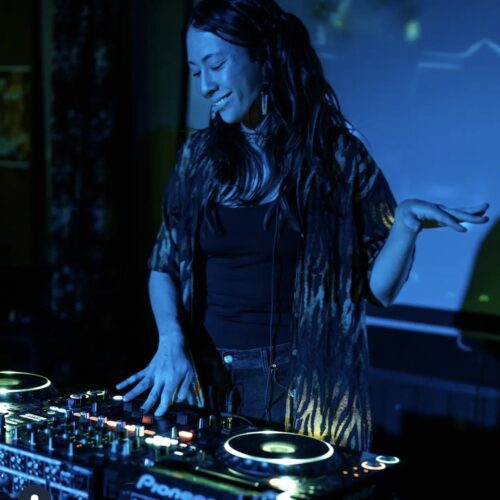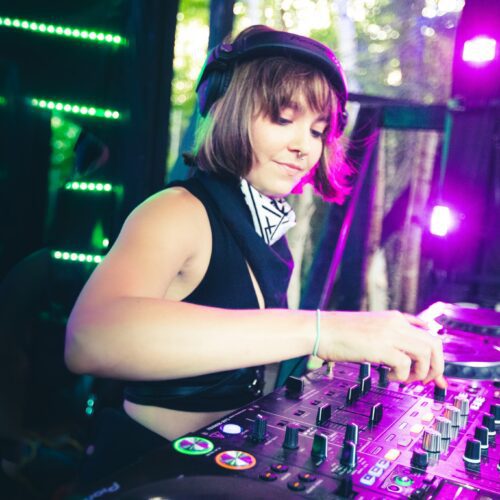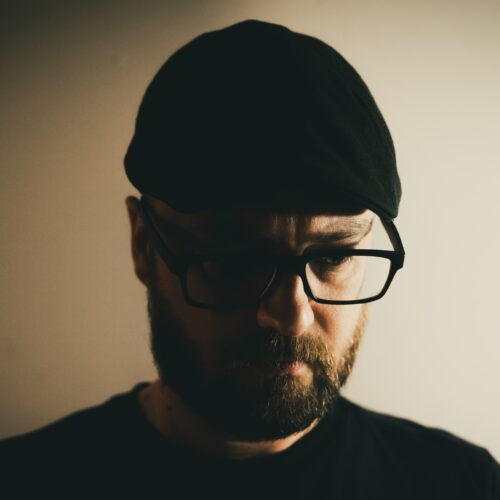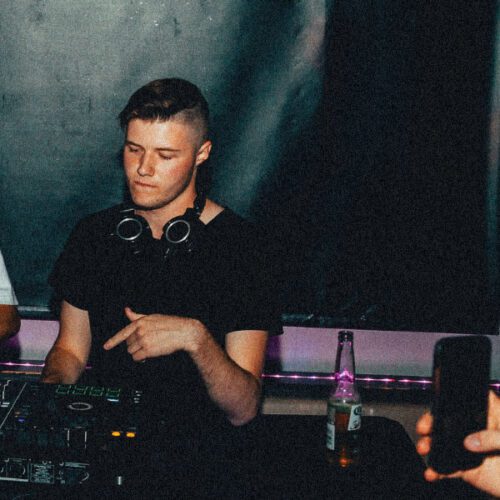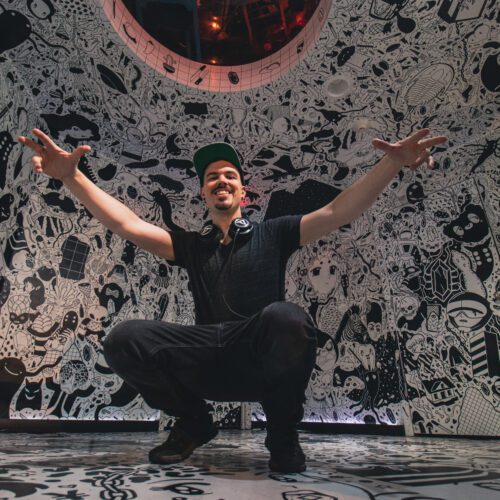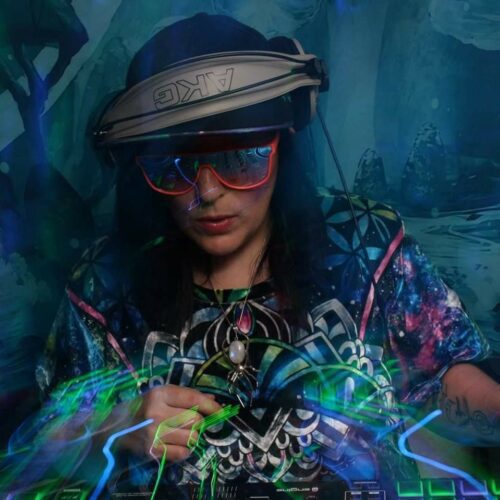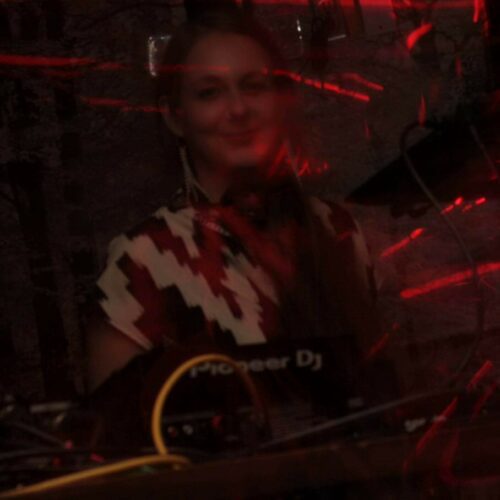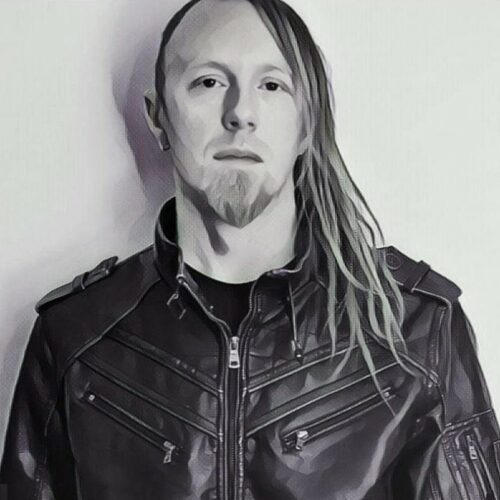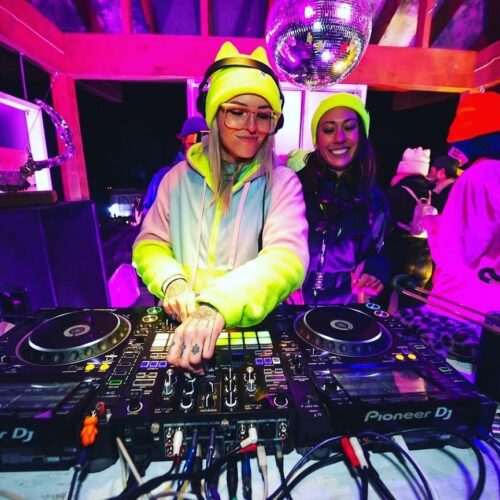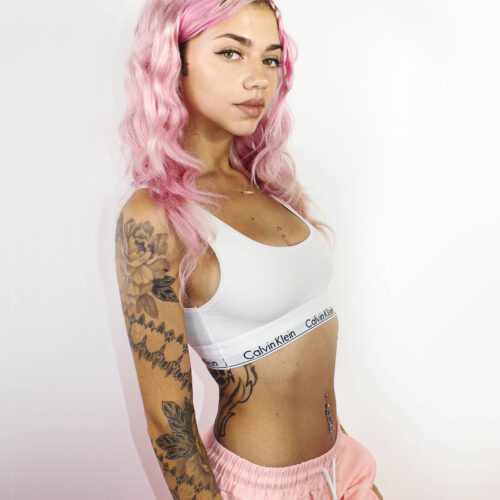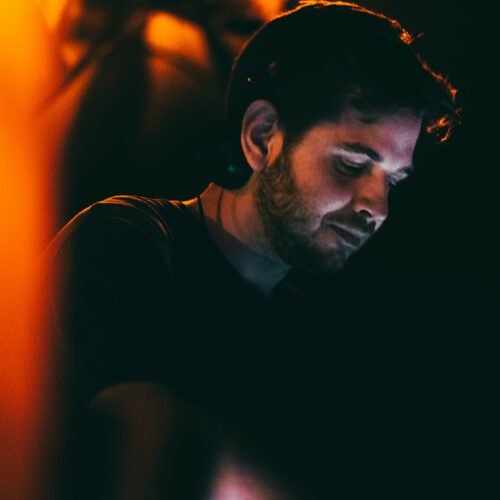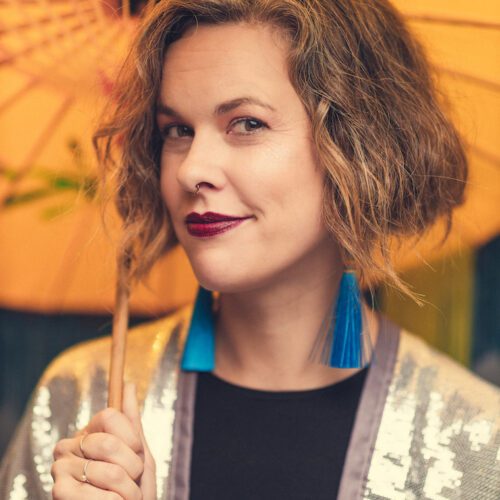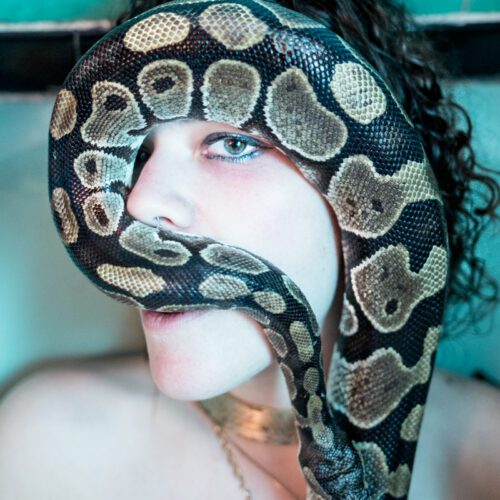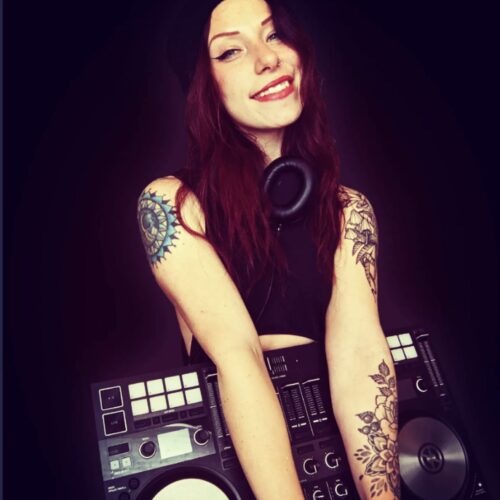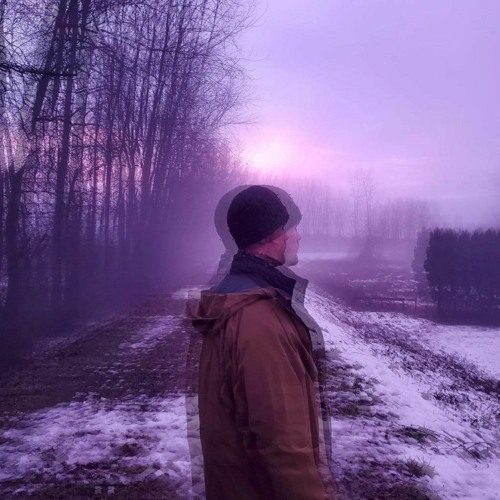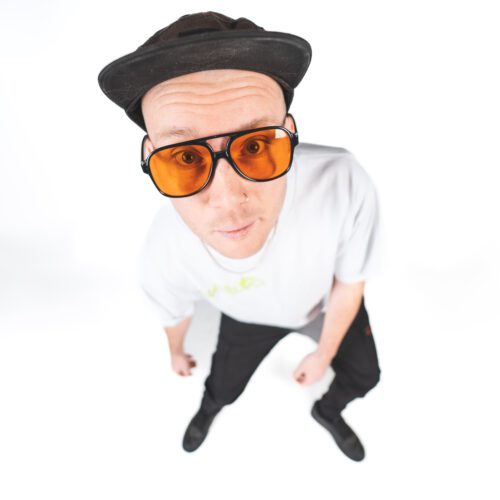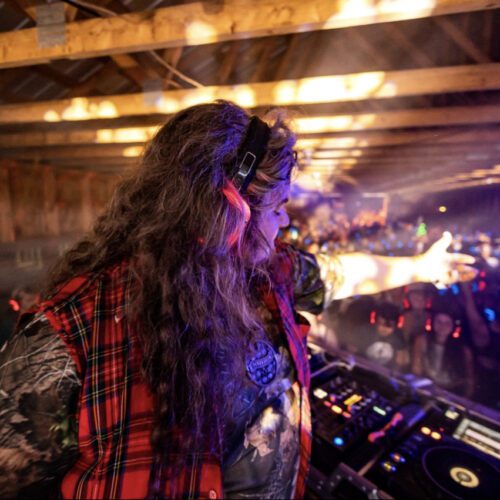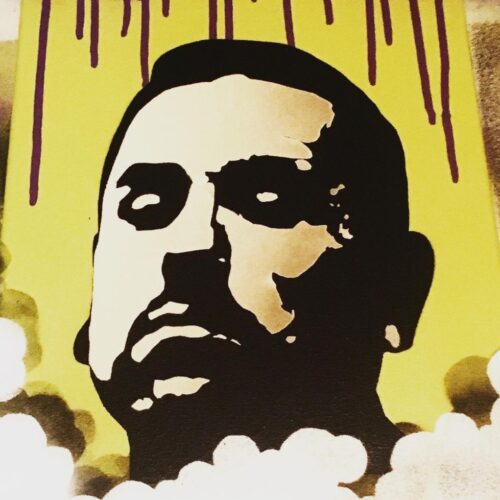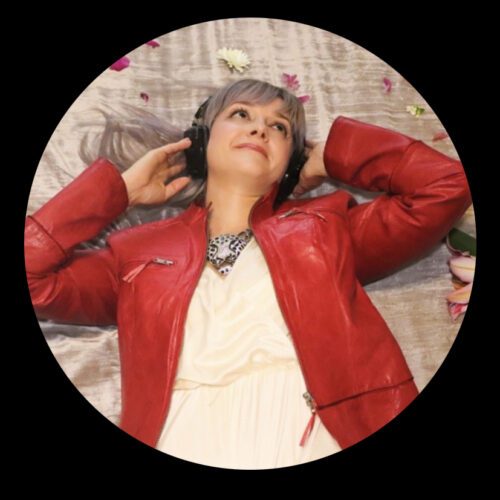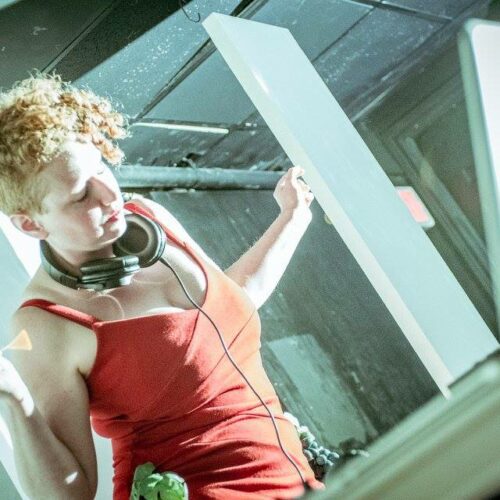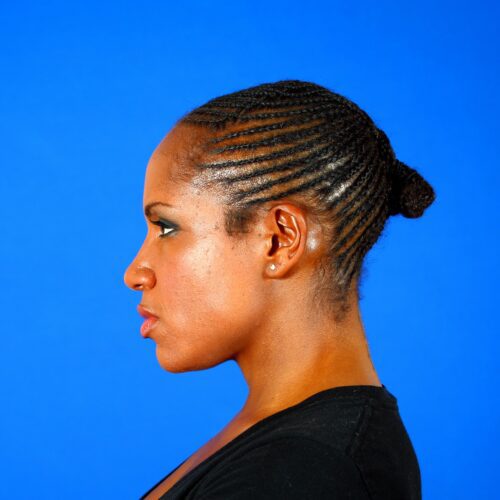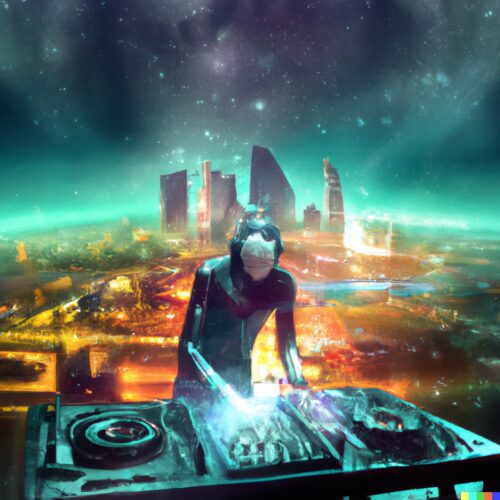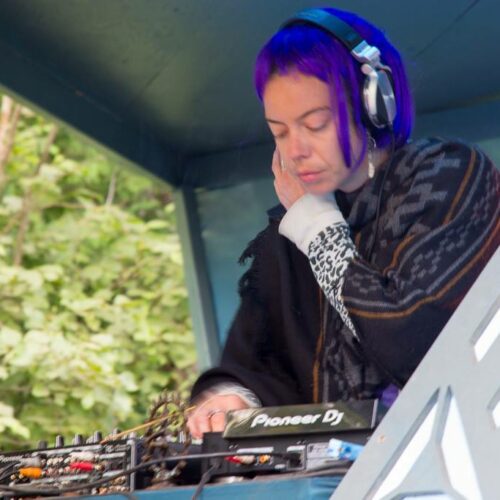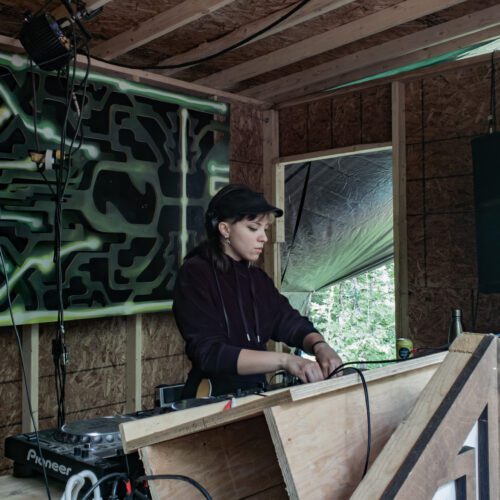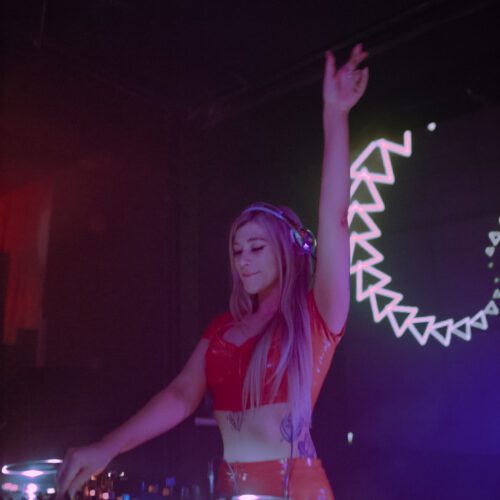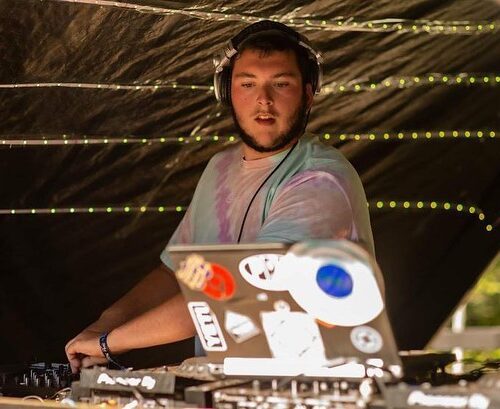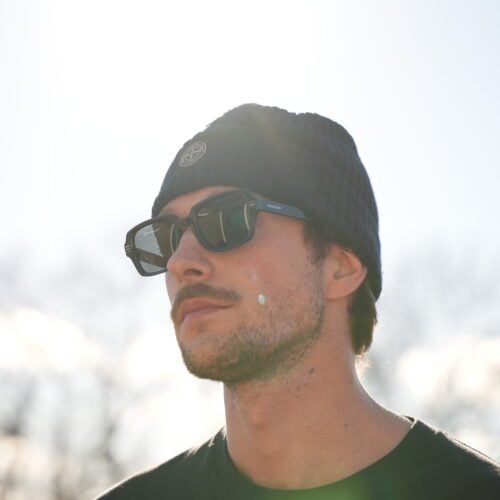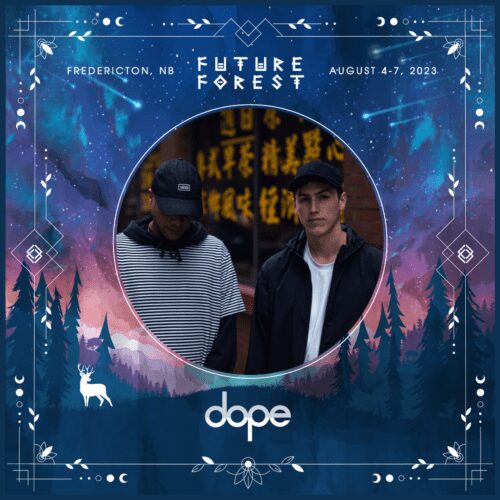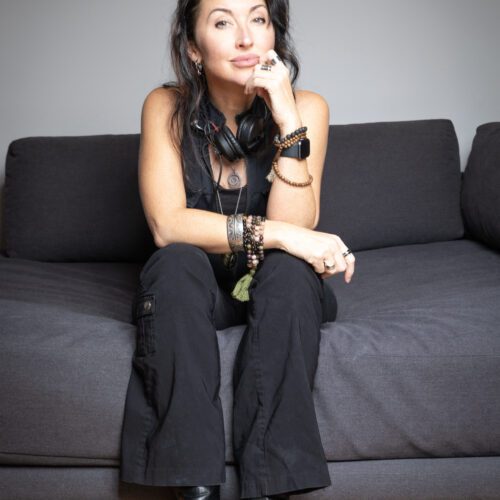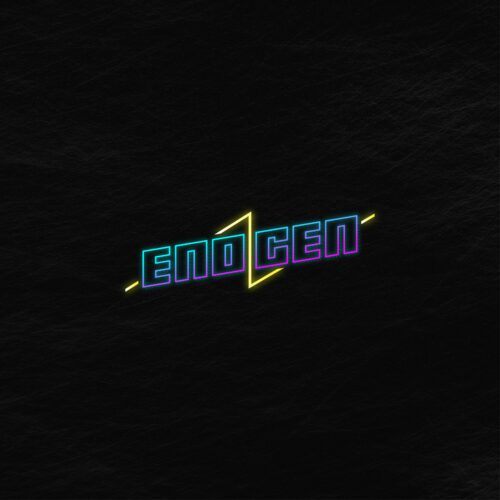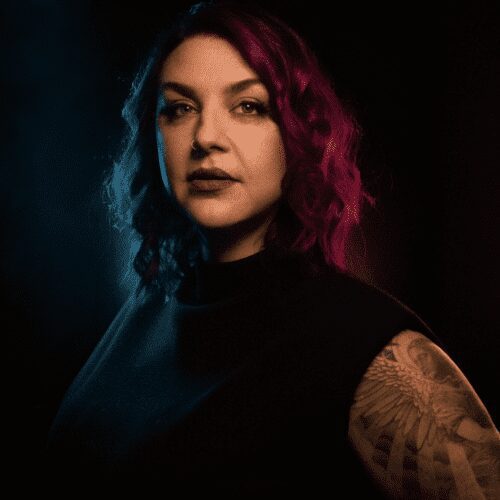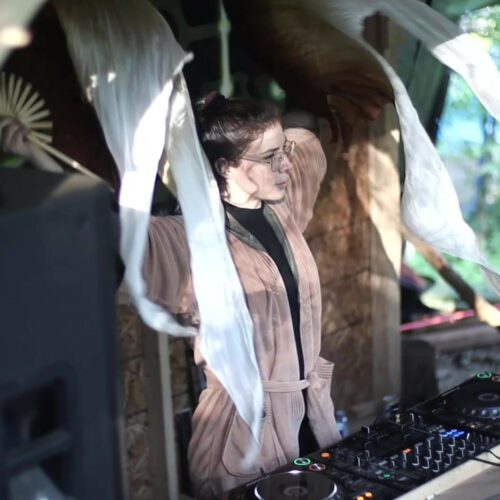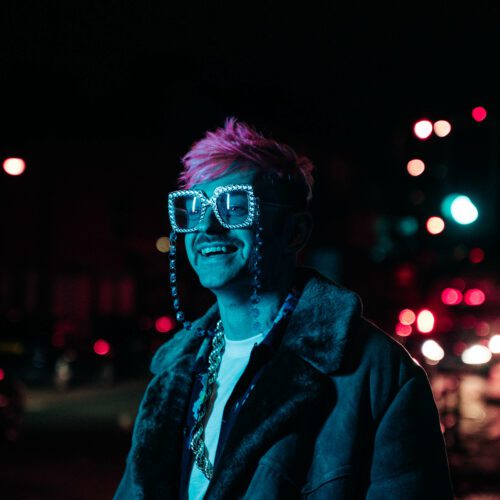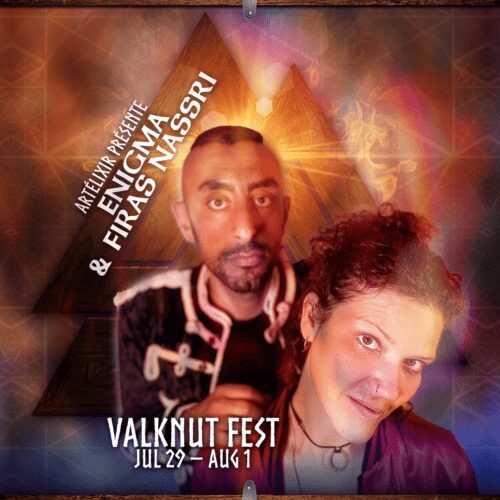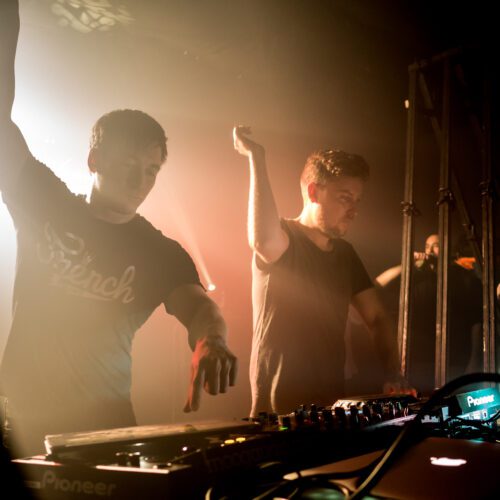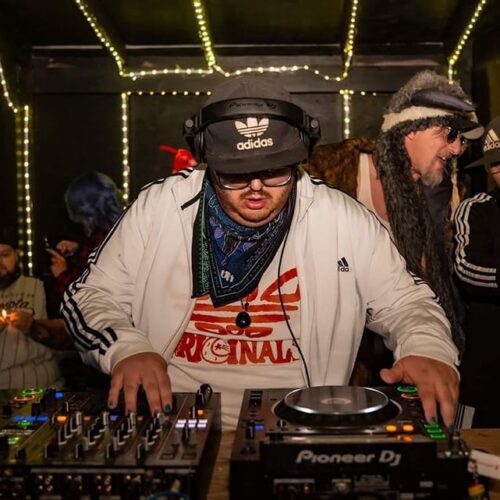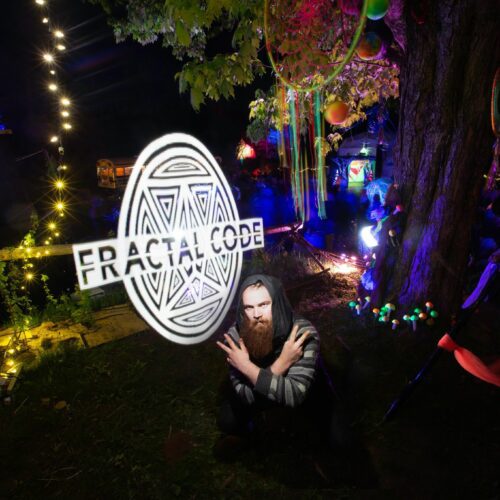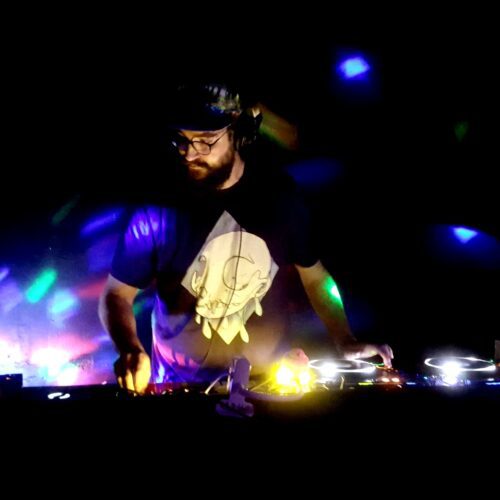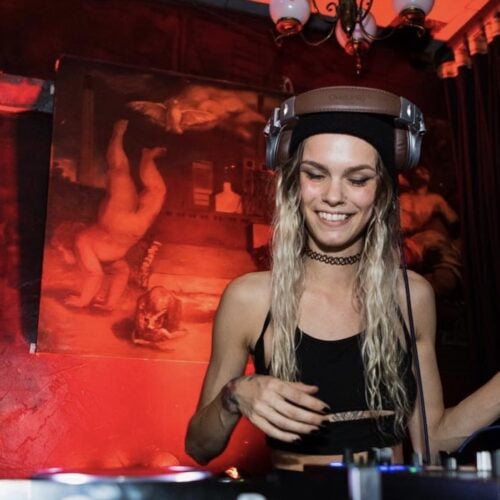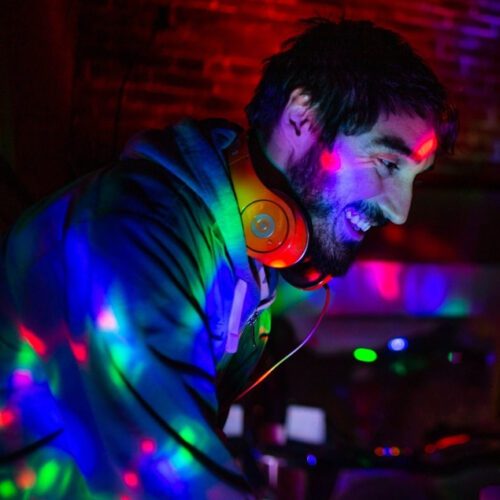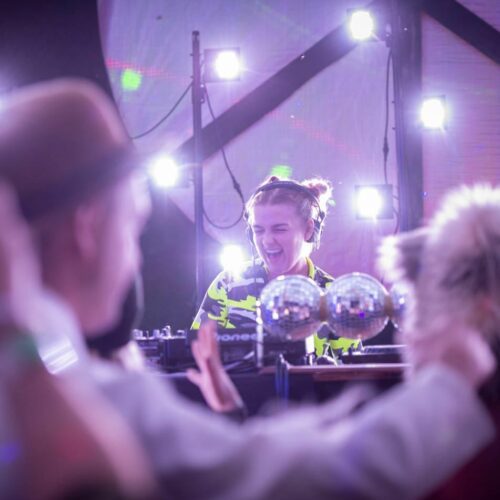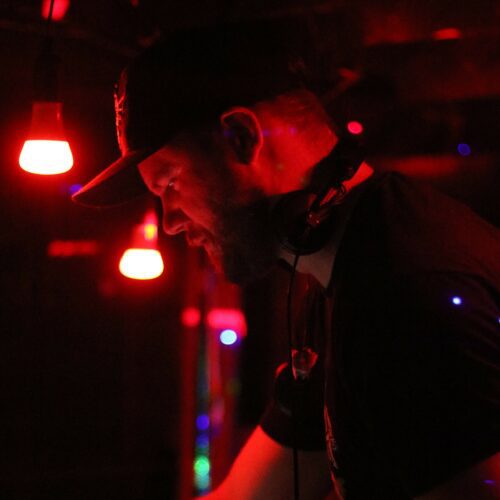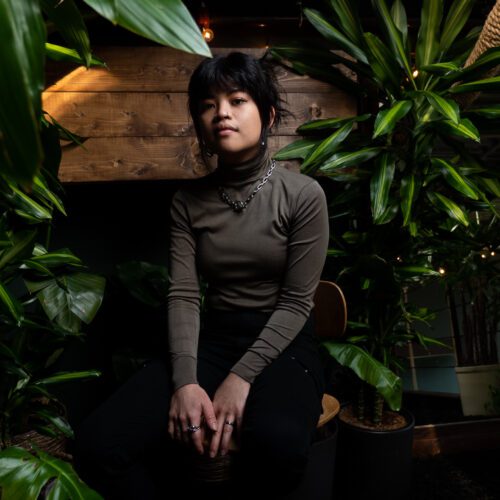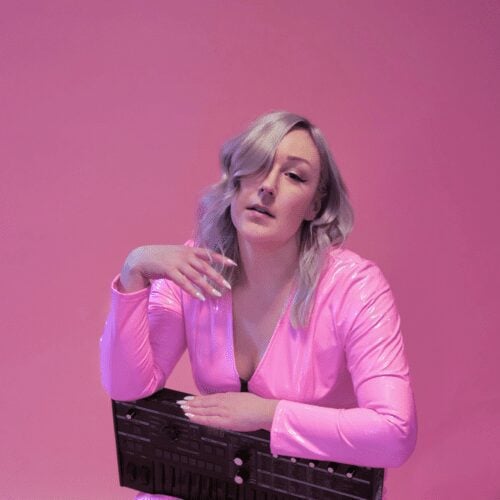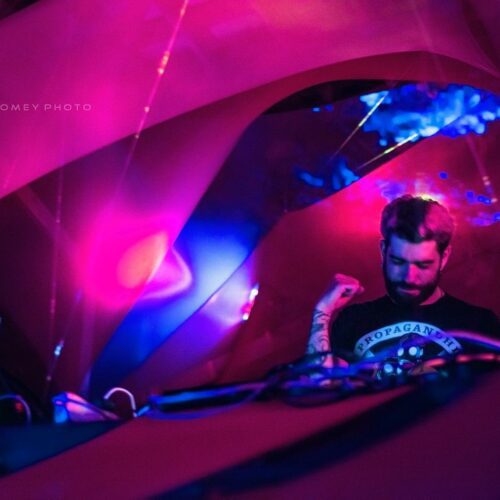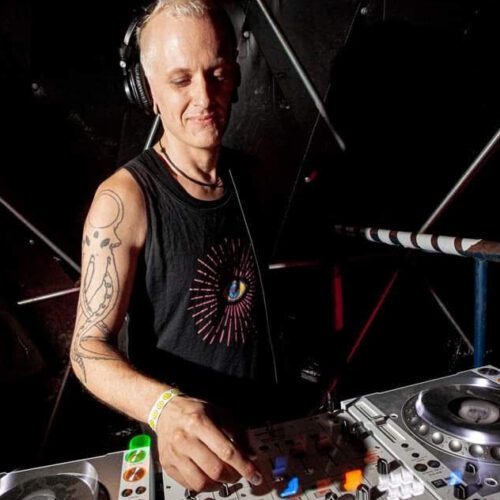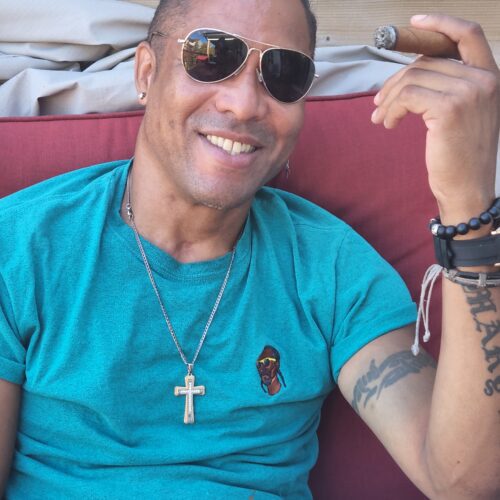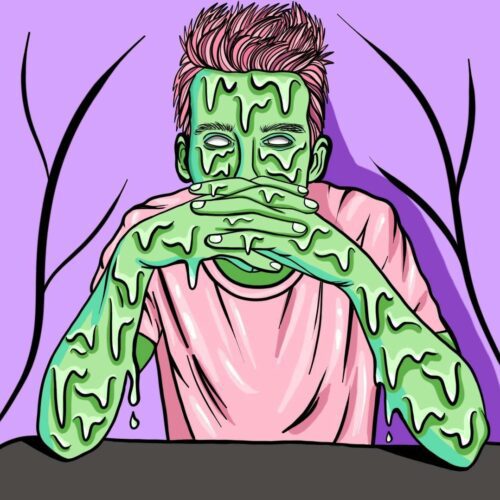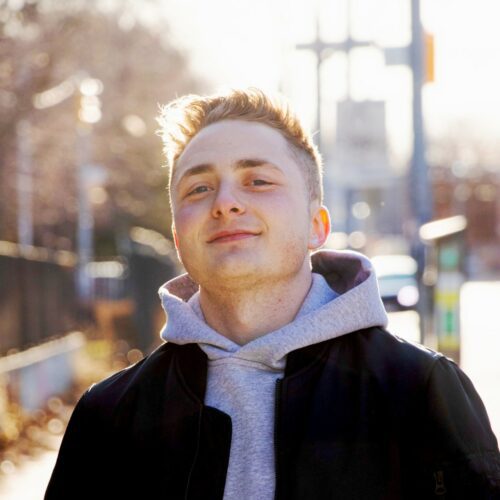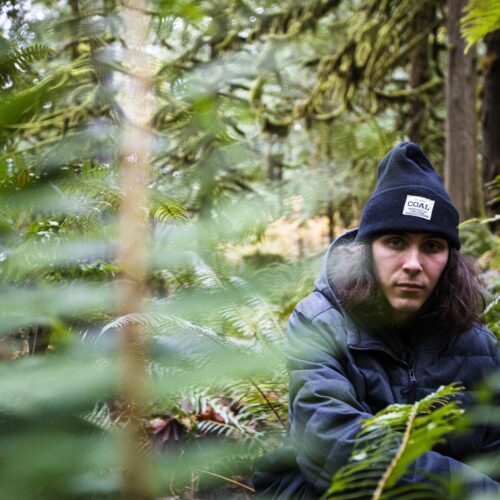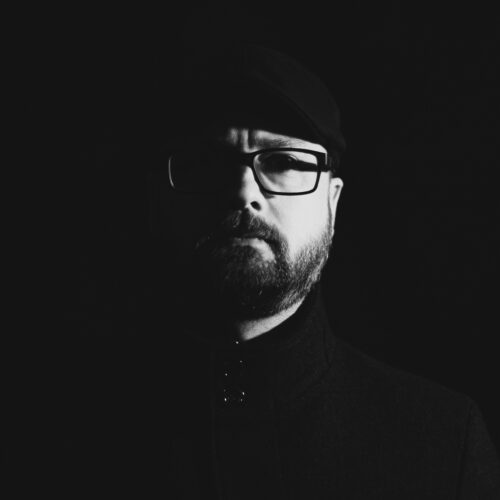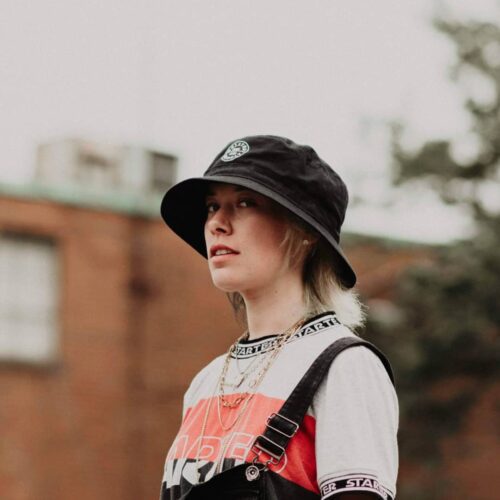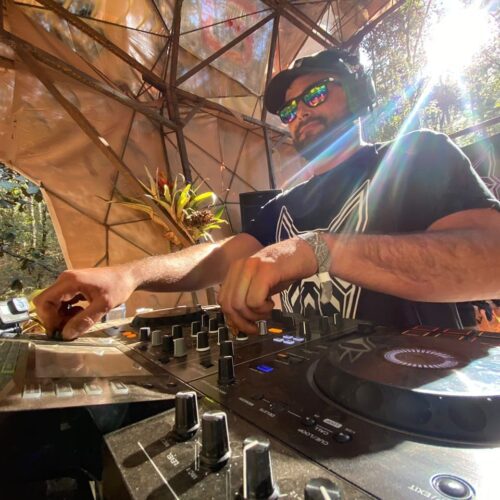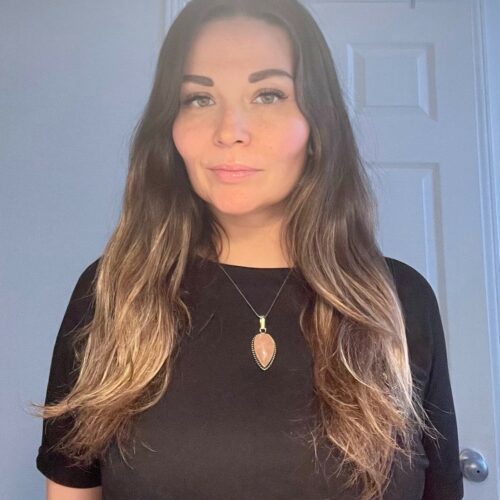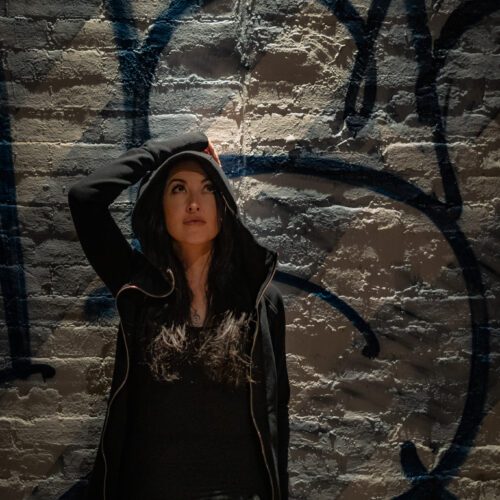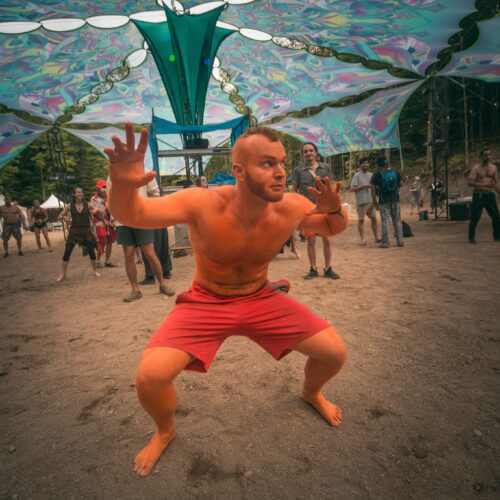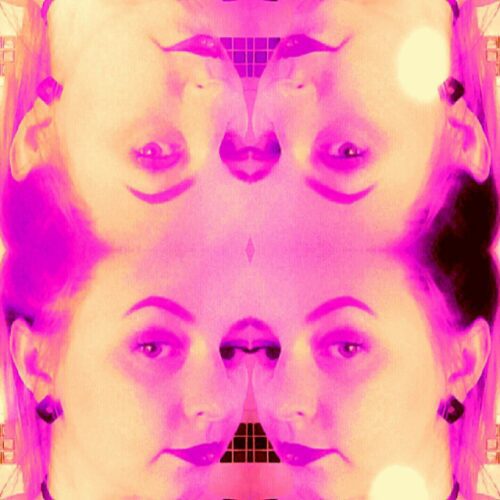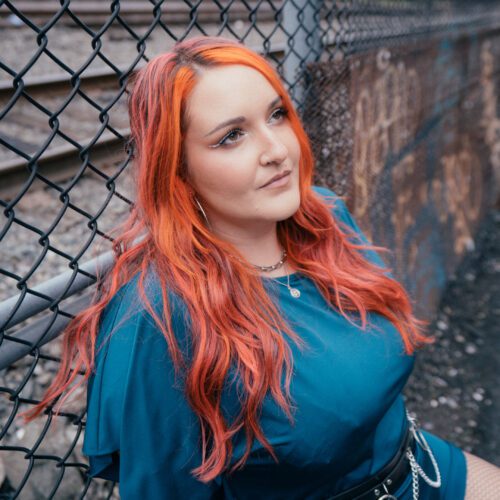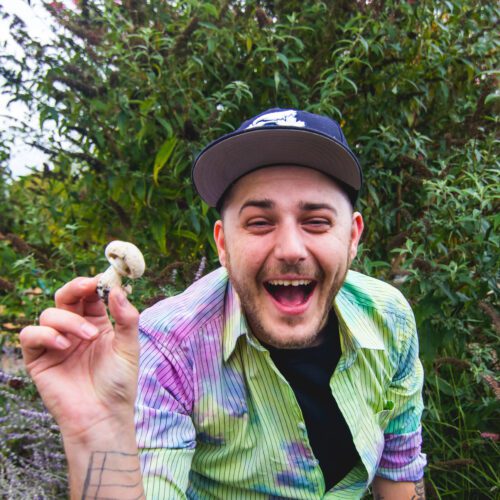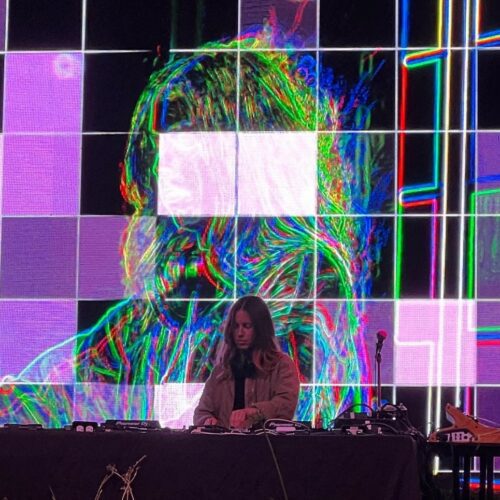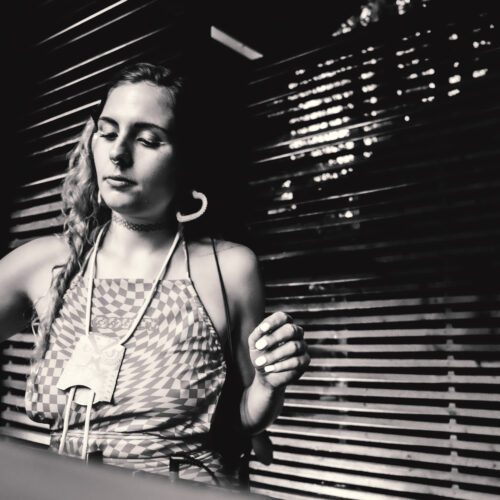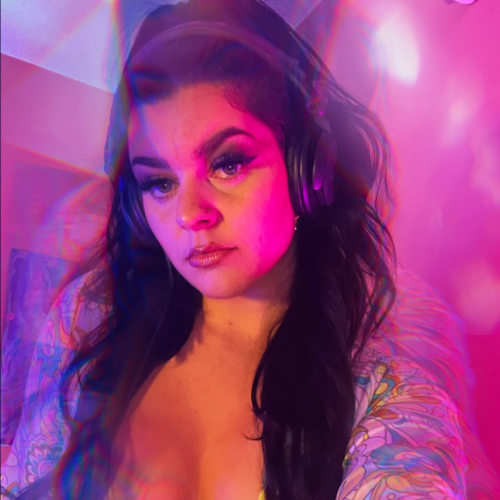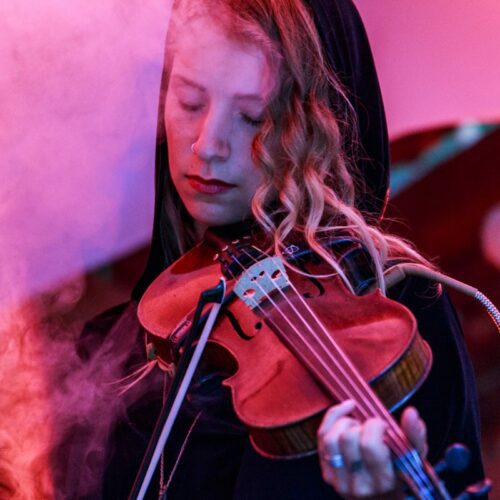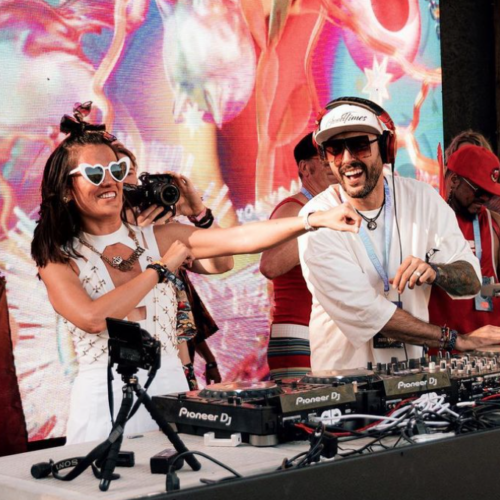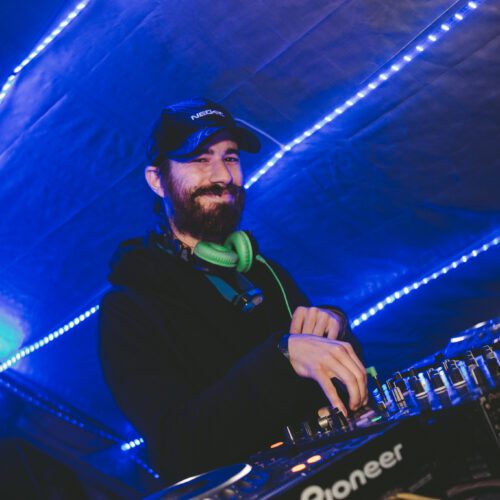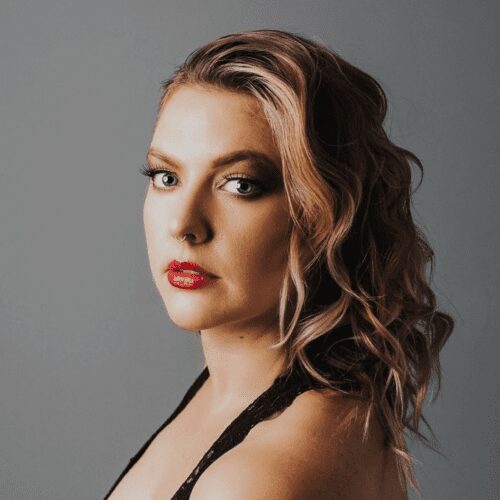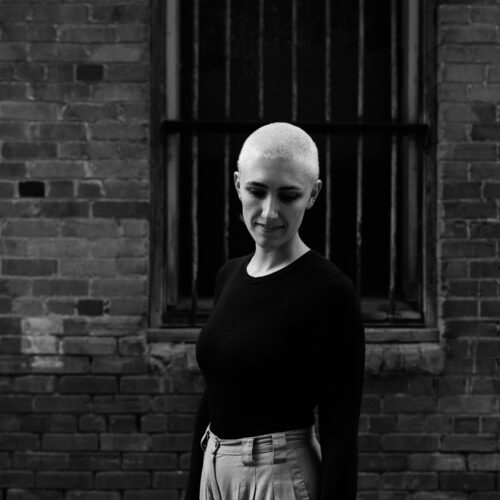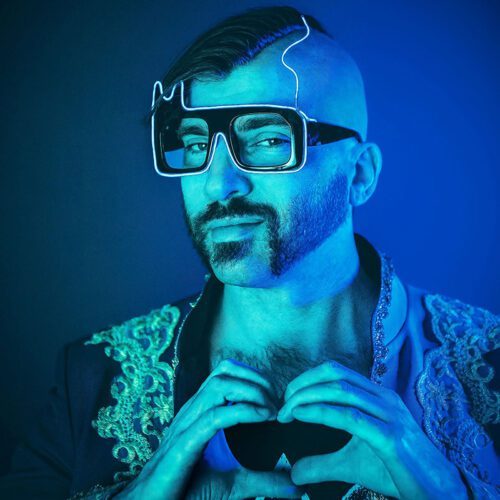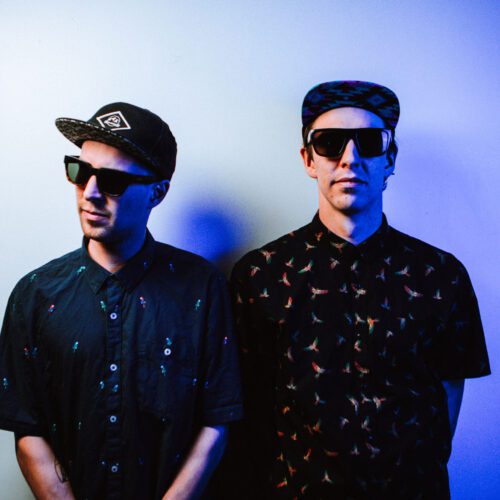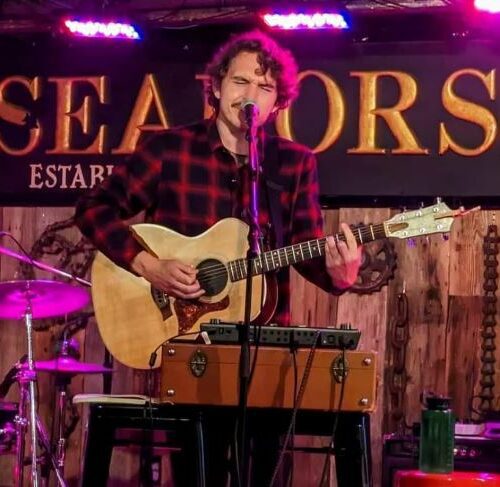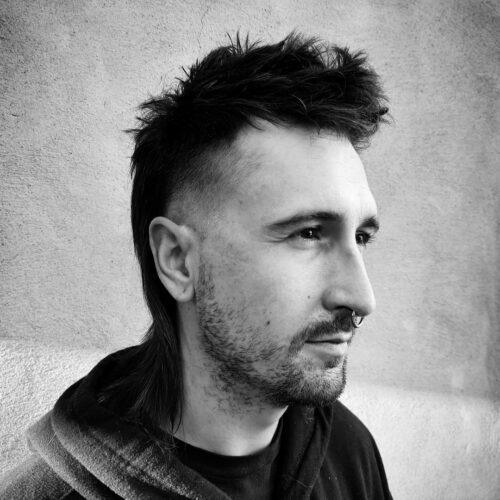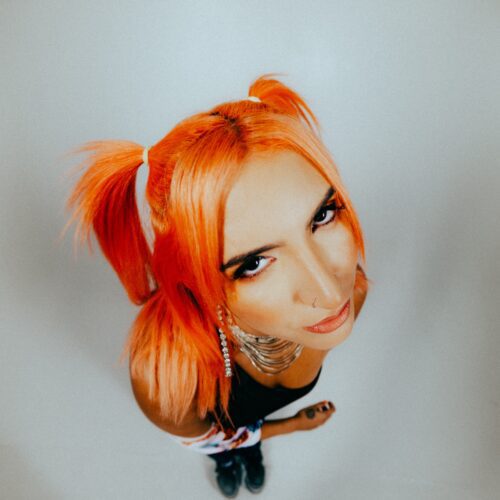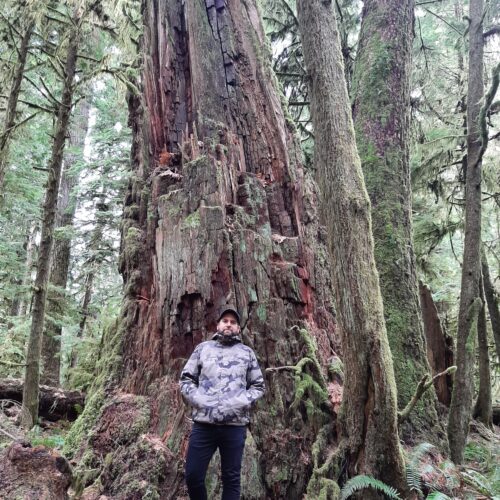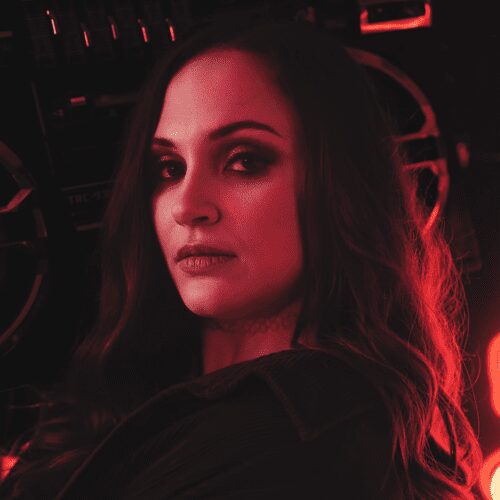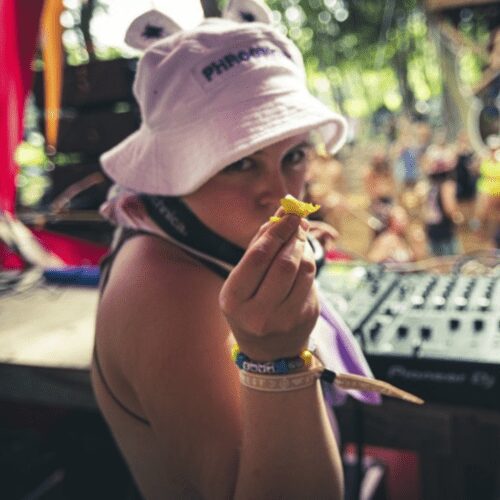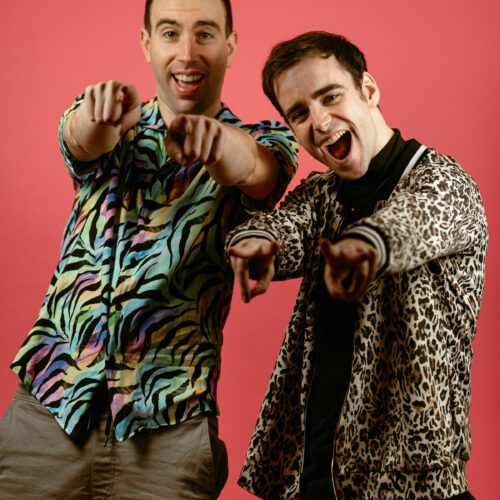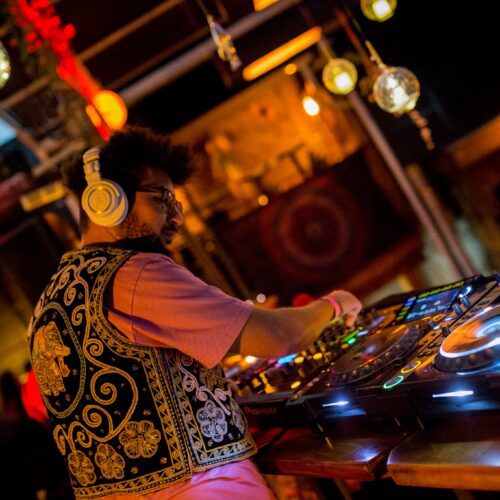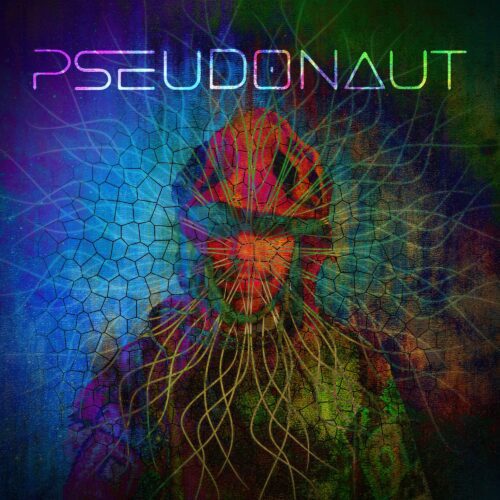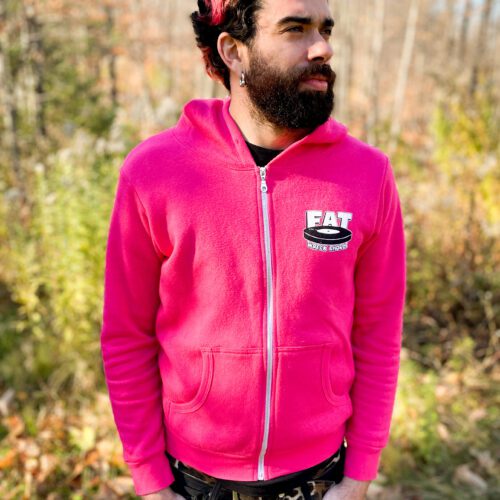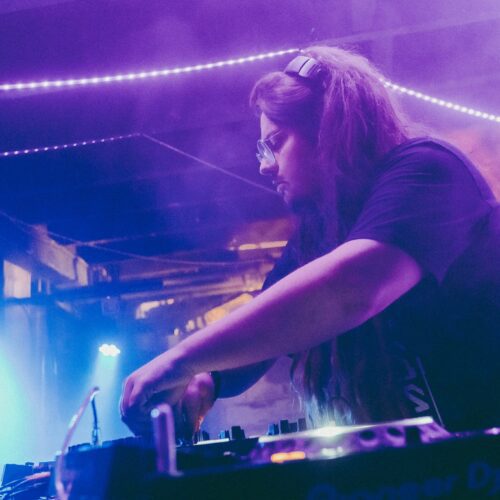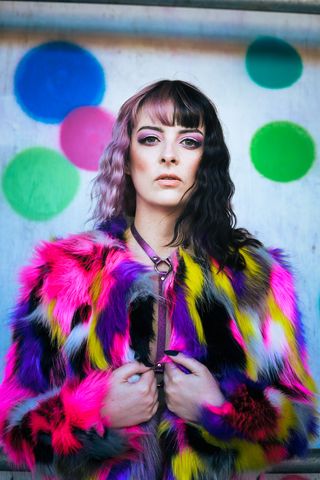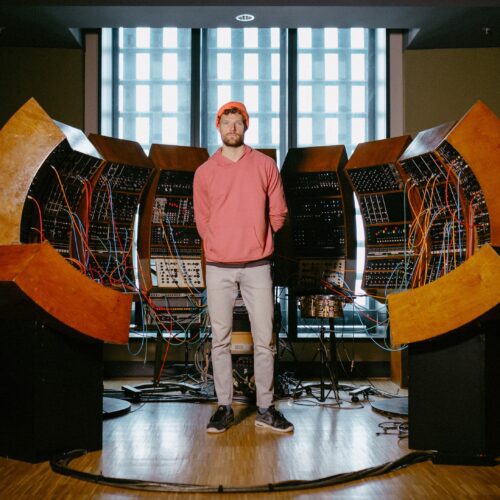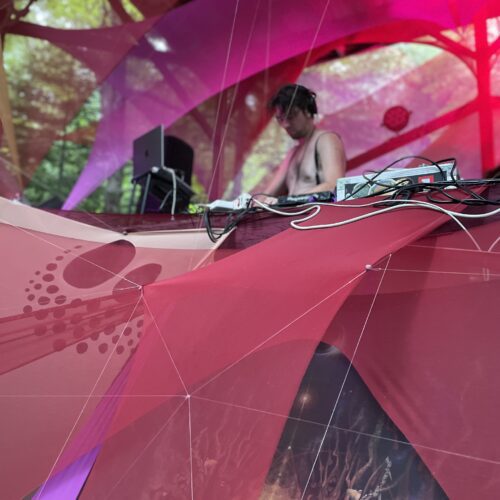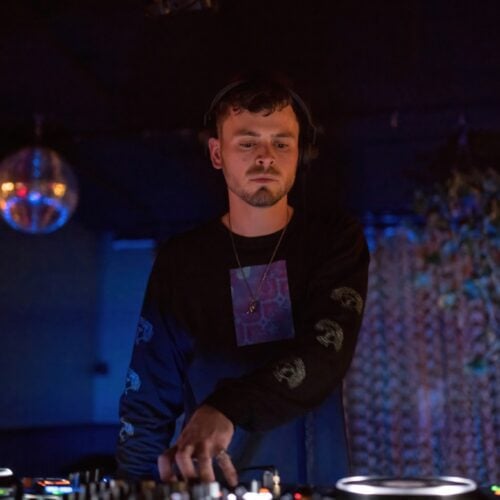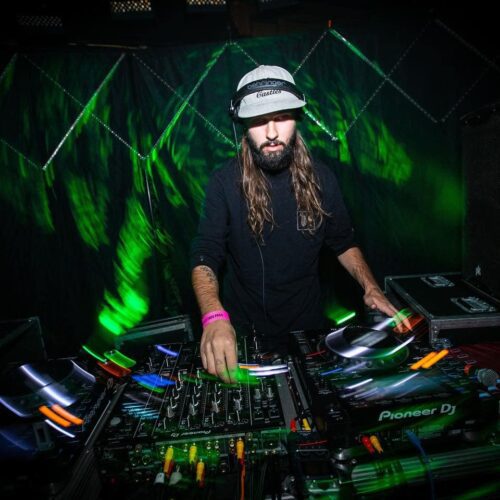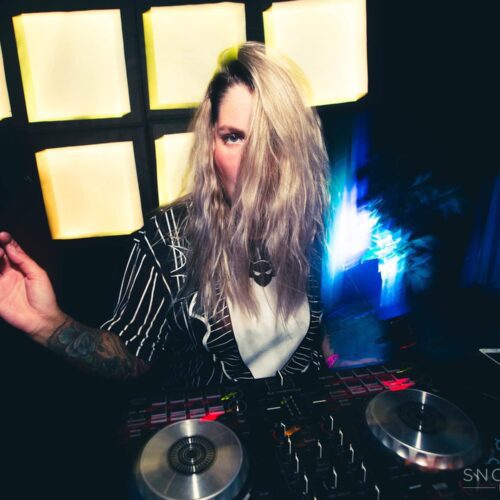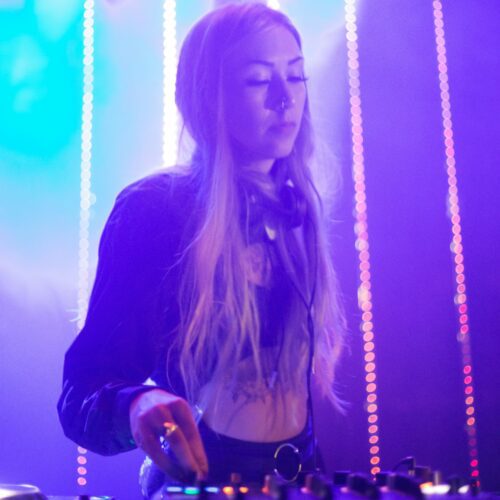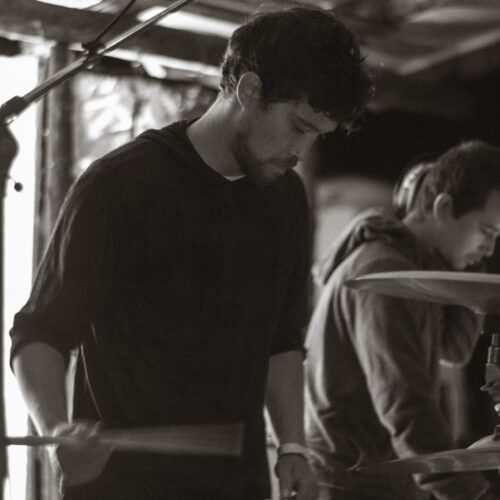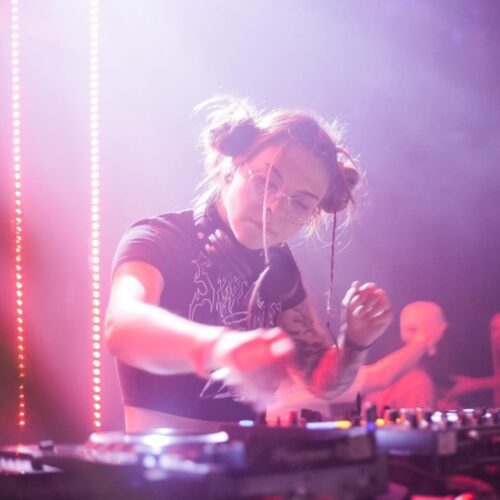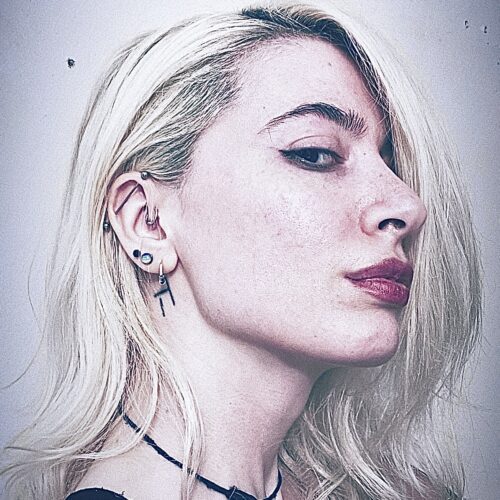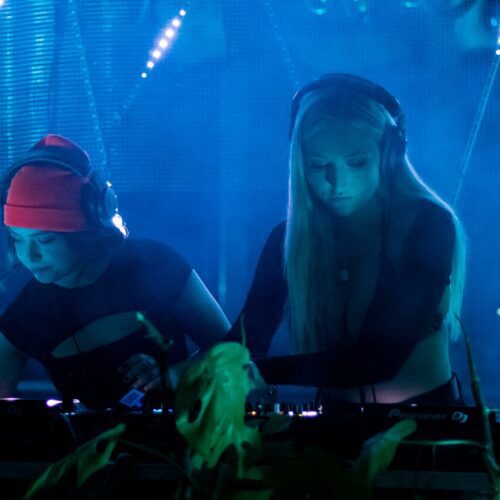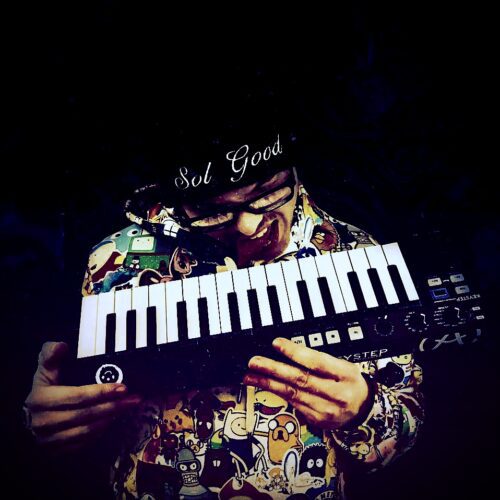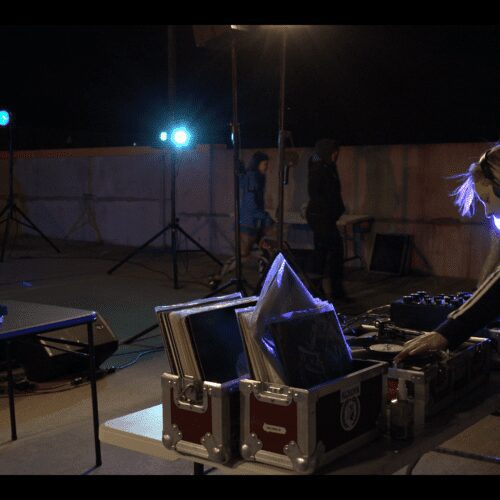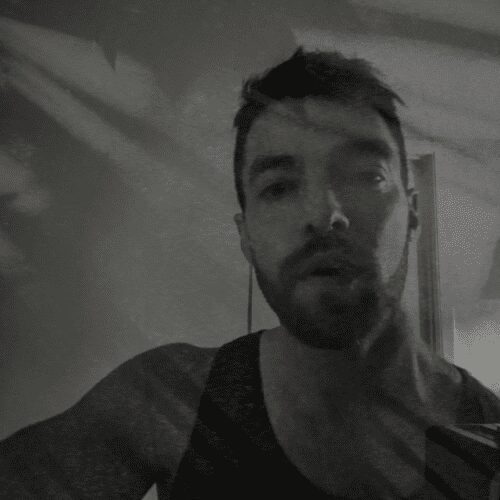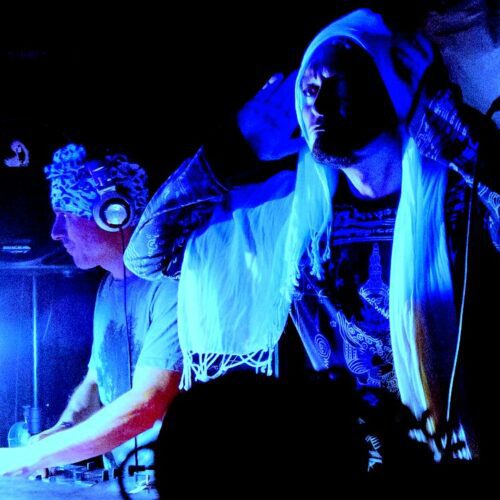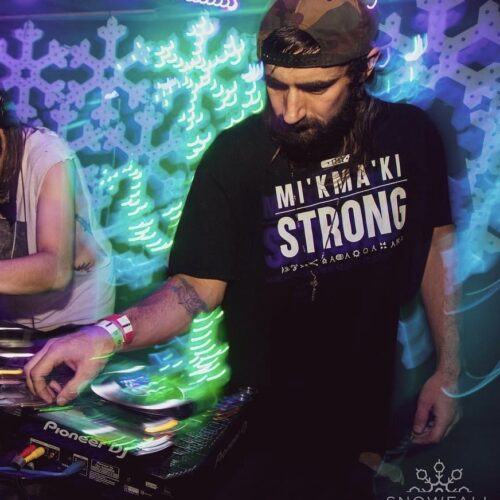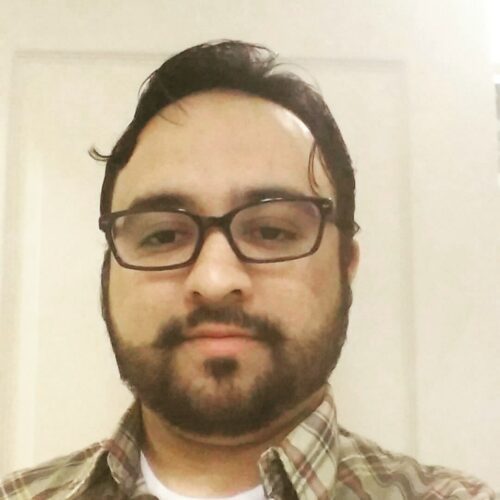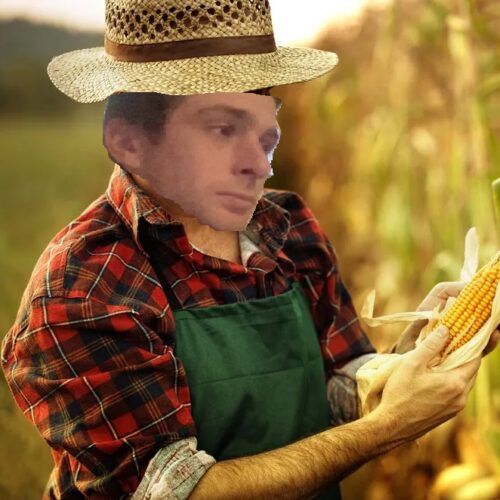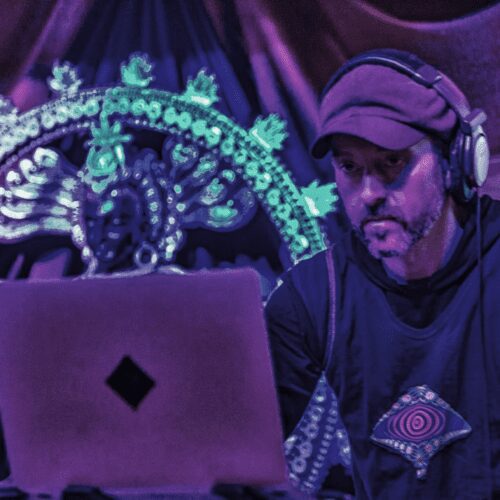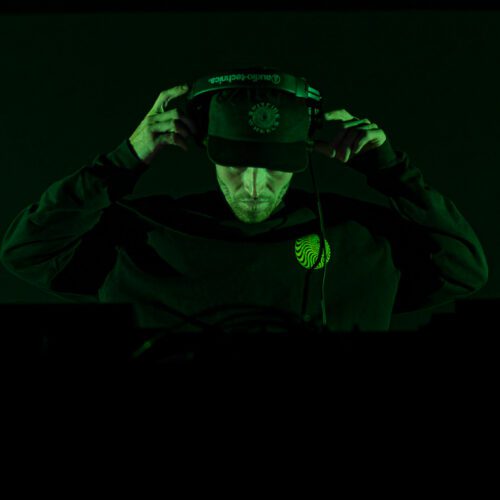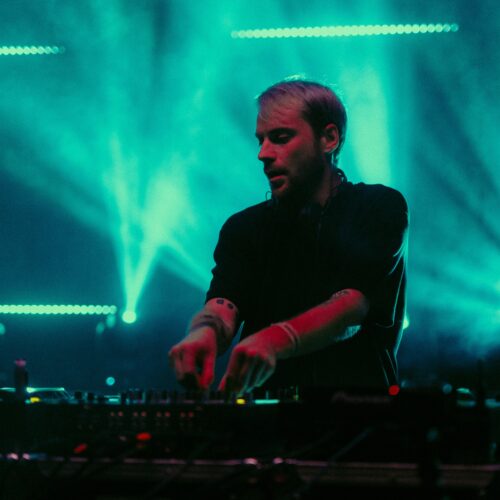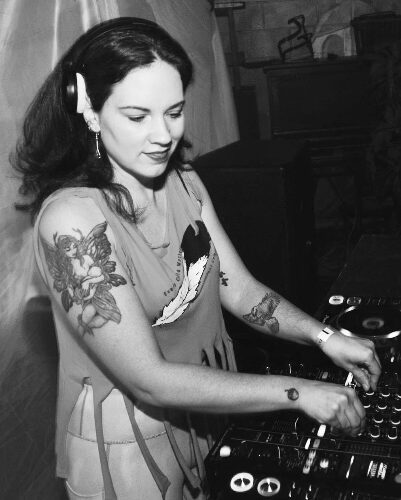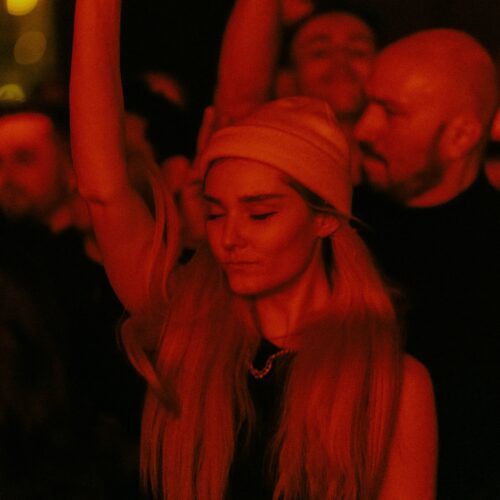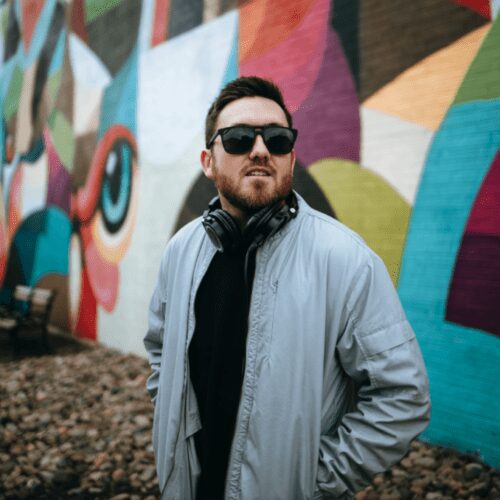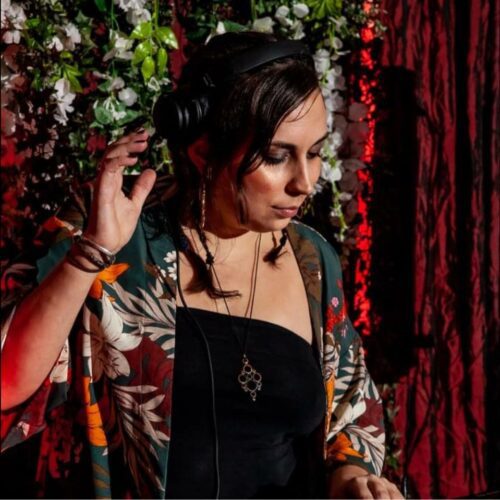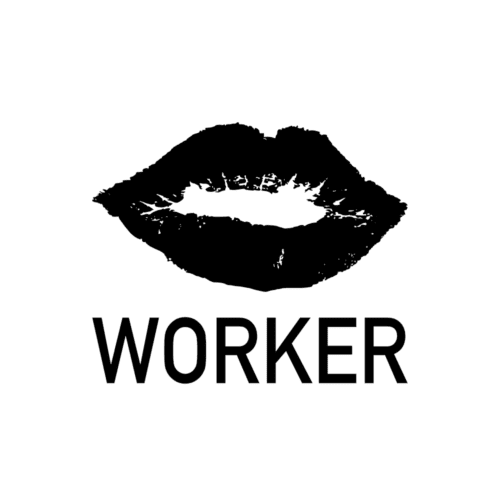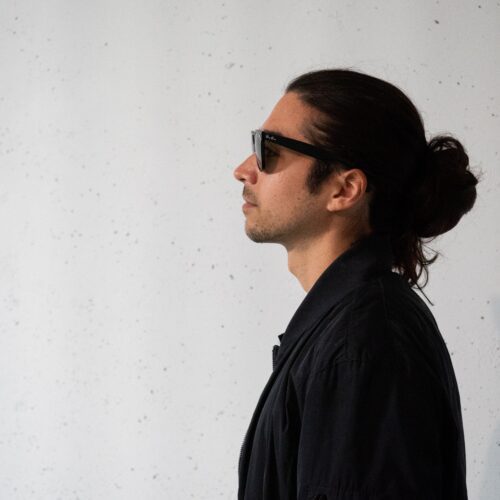 Deep Dubstep,Psy-Trance
A Hundred Drums
Thunderous low end and pulsating rhythm embody the powerful music of A Hundred Drums.
Stomping the stage in a tangle of hair and a blur of motion, her high-octane live show is the result of years of searching for that perfect primal pulse that connects humans on the dance floor. Gabrielle Watson has been cultivating a sound that moves with the times but also continues the narrative of the scene from the birth of electronic music to its journey across continents, vanguards, and movements. After a decade of crafting her sonic signature in cutting-edge spaces, A Hundred Drums has emerged onto the main stage to bring the sounds of the underground to the masses.
In early Summer 2021, A Hundred Drums released a politically potent EP on ZEDS DEAD's Deadbeats label. Enough Is Enough outlines the struggles of being Black in America, set against the backdrop of police violence, systemic racism, and the protest movement still pervasive in a world one year removed from the death of George Floyd. Unlike anything the powerhouse bass label has ever released, a mini-documentary companion piece gave fans an inside look at the making of the record. Through it, Watson tells the story of her own mistreatment at the hands of the police and the genesis of the music and message she so desperately needed to convey. In an industry saturated with vapid party anthems, A Hundred Drums chose to use her platform to deliver substance alongside sound.
Watson cut her teeth in dark and sweaty basements showcasing icons of the UK dubstep and drum & bass scenes, and has traveled to far flung psytrance festivals to hone her mixing skills. 'AHD' now gets to share lineups with some of the biggest acts in all of electronic music and collaborate with some of the most sought after producers and vocalists across a multitude of genres. She kicked off 2022 as a handpicked support act for REZZ's blockbuster North American tour. She then went on to an unbelievable run through the summer festival circuit including Okeechobee, Lightning in a Bottle, Summer Camp, Electric Forest, Shambhala, and double dates at the Gorge at Beyond Wonderland and Bass Canyon, among so many others. A series of singles, collaborations, and mixes stack up in the pipeline, and a brand new chapter-defining body of work is coming soon. A Hundred Drums has arrived and with her comes the promise of a new generation of bass producers in ascendence.
Psy-Bass,Deep Dubstep
AlcheVitch
CRIMINAL GURU. LYRICAL PHYSICIST.
MUSICAL MYSTIC. BASS BABE. DJ.
MC STUTTER!
Embark on an auditory journey of the heart!
AlcheVitch is a futuristic spontaneous integrator, yoga & meditation instructor, writer (blogger, poet, song), visual artist and singer. With a passion for electronic bass music and an ear for harmonious beats she has broadened her creative horizons into the DJ scene!
AlcheVitch invites the listener to embark on an auditory bass journey through various tones of drum and bass, jungle, progressive psy trance, deep house ambient, temple and lounge. From dark to light sets and many styles to suit any time of day and mood!
Recently a member of Church Giggles productions. A team of AlcheVitch and Swazze Sois who bring together their musical madness with synthesized acid sounds and warehouse vibes.
Deep Dubstep
Alkalloyd
Hailing from Liverpool, down on the south shore of Nova Scotia. Alkalloyd is known for playing deep and dirty basslines that put subwoofers to the test and shake the souls of all those in attendance.
Downtempo,Livetonica,Triphop
alpha bleu
Hi, alpha bleu is Philip from Jaguar Knight/Shrimp Ring playing lofi chill beats from the neon side of the moon ????
Drum & Bass,Funk,Breaks
Amanda Raygun
With more than a decade behind the decks and a vast love of all genres of music, Amanda Raygun seeks to bring you the most obscure, silly, and nostalgic sounds that you've ever heard. Old is new and new is fun, and you can't spell funk without FUN. Whether it's just a quick silly practice session or a massive live event Amanda Raygun will always bring the bass! So set your rayguns to fun and let's blast into outer space!
Psy-Trance,Downtempo
Amygdala
Born from a love of psytrance, but encompassing so much more, Amygdala loves weird music. No matter the mood, she always crafts a tasteful and provoking set for you to get lost in.
Triphop,Downtempo,Breaks
Angie Mo
Angie Mo's love for music developed at an early age, after she was gifted a set of turntables and a collection of old school hip hop, house, and soul records. You can expect her mixtapes to be greatly influenced by these sounds, and they will take you on a journey through many different flavours and styles.
Catch her this summer performing as 1/2 of BIRDHAUS on the west coast festival circuit!
Bass House
Aryn Benoit
From Antigonish, NS, Aryn has been a staple in the DJ community since 2011 and has played with some of the worlds best and the Maritime's finest. Aryn takes part in the festival circuit every summer, and when she's not behind the decks you can spot her hula hooping alongside her favorite DJs. With a love for multi-genre mixes, Aryn prides herself on finding the best in every genre and continuously works to hone in on unique and dynamic mixing styles. With an emphasis on bass, breaks, and drum & bass, she's bound to have something in there for you.
Melodic Techno,Deep House,Downtempo
Atrament
no hype. just techno.
Tech House,Bass House
ATTICUS
ATTICUS is a regular guy who lives in a small town. He just loves making music, like a lot.
The producer stepped into the scene with high-energy house tunes featuring original vocals, catching the attention of many and landing releases on known underground house music labels such as House Of Hustle, Force Of Habit, We Are Freaks, Wyldcard, and Brash Beats to name a few.


ATTICUS's music has received support from the likes of Chris Lake, Martin Ikin, Mark Knight, Dr. Fresch, Golf Clap, and more.
Deep Dubstep,Melodic Bass
ATYYA
ATYYA [pronounced ah-tie-ah] is the music project of Canadian Producer Tyy Clark. ATYYA's
illustrious sound features dark alluring baselines, mesmerising percussive grooves, and other
worldly atmospheres. Tyy Started producing music in 2006, Launched ATYYA in 2012, and
began touring internationally in 2013. As of now, he has more than 100 tracks released, and
more than 10 million plays. ATYYA's signature sound is recognised globally which has brought
him on tour throughout North America, as well as many exotic destinations including Turkey,
Israel, The Netherlands, New Zealand, Costa Rica and more.
Tyy is the founder and CEO of Production Labs, an online brand selling Sample Packs,
Courses, and more. Additionally, he is a professional mixing & Mastering engineer. "ATYYA
Mastering" has been active for over 6 years with nearly 1000 songs mastered for his clients to
date.
Tyy is also a Trained Keyboardist & Percussionist who studied at the Victoria Conservatory of
Music. His technical understanding of music combined with his boundless artistic passion fuel
his success in the studio. ATYYA's fans have much to look forward to this year with an array of
new music releases, live mixes, and tour dates, supporting ATYYA's motive to bring people
together through music.
Progressive House,Tech House
Aural Stiorra
Born on the East Coast of Canada, Aural Stiorra has been a musician since teaching herself to play piano at 4 years old. In a world where everything is vibration, she has felt for herself that some of the highest frequencies can be experienced and shared on the dance floor, and being part of that experience brings her indescribable happiness. Raving since 1997, she finally started DJing in summer 2022 after her awesome DJ fiance had been wanting to teach her for two years. She especially loves melodic/progressive and techy house music, and brings a soulful and joyful vibe to her sets.
Melodic Techno,Deep House
Aviatrix
After a recent decade long break since taking up djing in the early 2000's, Aviatrix is back to bring you an intuitive ear for new, fresh, cutting-edge progressive sounds that span the genres of breaks, electro, house, techno and trance. Never one to shy away from incorporating a blend of both organic and synthetic elements, her sets are a true fusion of forward thinking, quality underground music. With tracks that have an affinity towards unrelenting growling basslines, dark and melancholic harmonies, and a predominance of staccatoesque percussive elements, they're hypnotic and seductive. Driving a desire to dance is always at the forefront for Aviatrix when considering what to play.
A known regular on the local party circuit of Canada's East Coast, Aviatrix is also the label head and driving force behind AMP: Atlantic Melodic & Progressive, both simultaneously a music label and event promotion company, and has had previous guest slots on the influential Chronicles Commends series on DI.FM, and Moments show on Frisky Radio (Russia). A natural gift for curating and programming mixes has also lead to bookings with most of the major local electronic music festivals including Evolve, Classics, Future Forest, and Electric Pines, which you can hear on Soundcloud, as well as her own monthly mix AIM, available the last Wednesday of each month.
Psytek,Melodic Techno
Ben Rama
Ben Rama is the founder and music director of internationally renowned psytechno label Techgnosis Records. Since 2010 he has been performing his distinct brand of hypnotic and psychedelic techno for enthusiastic club and festival dance floors, and has been releasing music on the scene's top labels since 2014. Armed with a massive crate of fresh and unreleased label tunes, Ben Rama's captivating hybrid set blurs the line between DJ set and live performance, and always gives the dance floor a truly mesmerizing experience!
Tech House,Deep House,Breaks
Birdhaus
Bella.V x Angie Mo
Kootenay based female DJ duo BIRDHAUS always bring the vibes with their diverse selection of all genres of house music.
With an exciting year under their belt which had them playing local Kootenay parties including The Cedar Lounge at The Grove Reunion last summer, and co-hosting a weekly residency with Naturalist at Fernie's nightclub The Central, these gals are ready to break onto Canada's festival circuit with a bang!
Dubstep,Freeform Bass
Canabliss
Hailing from Toronto, Samantha Infusini, or Canabliss, is a born creative to her very core. With what can only be referred to as an artistic eye, her background is a colorful palette of different mediums, ranging from photography, music, and immersing herself in the digital world through video games.
Canabliss has also earned the title of an autodidact, otherwise known as a self-taught musician. Although her deeply rooted love of electronic music originally sparked the Canabliss project, her honed production skills speak loudly for themselves through the music she releases today.
Quickly garnering attention, her sound resonates throughout all corners of the music community. Much like her passion for all types of artwork, her music is not caged to any one genre and floats primarily between experimental and future bass. Carving out her own space to express and empower, Canabliss has already brought her engaging sets to the live stages and is well on her way to sharing her creative vision to the masses.
Deep Dubstep,Breaks
Captivate
Captivate is a Vancouver based producer and DJ pushing deeply rooted yet forward thinking electronic music. The emerging artist's productions vary from dark, dubbed out halftime & footwork jungle hybrids to introspective, ambient-infused bass music across the tempo spectrum. His tracks & DJ sets always pay homage to 90's rave music, fusing that influence with a more modern production ethos. His music also frequently appears in DJ sets from the likes of Om Unit, J:Kenzo, Doctor Jeep, Mat the Alien and other heavy hitters. 2022 saw Captivate playing club & festival sets across North America, including his Shambhala Music Festival debut on the Grove stage.
Downtempo,Melodic Techno,Indie Electronic
Chacha
A lover of electronic music for over 25 years, Chacha is a colourful artist supercharged with positive energy. Her groovy, melodic selection has enchanted many festival-goer, including at Eclipse and Illusion in 2022. And she can't wait to make you dance too!
Chillier
DJ and Co-Creator of FutureVibes Drum and Bass. Fluent in melodic underground bass vibes.
Deep House,Downtempo,Triphop
ChristinaEnigma
Using live loops, guitar, melodica and her hauntingly sultry voice, Enigma creates a soundscape mixing joy with a lemony lyrical twist, death with sweet surrender and life lived in the depths of laughter. Enchanting grooves in an electric-folk style over bassy goodness that will shake the bones and move your feet. Often accompanied with a live electric violinist or cellist, deepening the experience.
Deep Dubstep,Melodic Bass
Cirkatyan
Flowing freely through multiple genres, Cirkatyan plays in the spaces between light and dark, deep and melodic, and the playful and psychedelic parts of her consciousness. Her exploration through these various elements of sounds is driven by her curiosity of the human experience and how we respond and connect through different frequencies and vibrations.
Deep Dubstep,Downtempo
ciscles
ciscles is a producer, DJ, and cultivator of sound currently residing in St:olo territory. Raised on a healthy mix of jazz, hip hop, and electronic music, ciscles is no stranger to eclectic and genre-defying sets. He curates his sets with a keen sense of the dancefloor and is known for carrying the energy into the wee hours of the AM.
Livetonica,Downtempo,EDM
Cloud Ultrasound
Cloud Ultrasound is an acoustic-electronic duo that mixes tropical elements with powerful rhythms. In a word, "triphopical". Their live performance includes voices, ukulele, keyboards, flutes, and percussion, and is designed to get people grooving in a mellow and enchanting atmosphere. Comprised of Micah Sky and Liana Rose, Cloud Ultrasound brings over 30 years of professional performance experience to their music.
Tech House,Bass House
Cloverdale
Cloverdale is all about pushing the boundaries of High Octane Tech House.
Through his productions and wild live sets, this crazy Canadian has continued to prove why he's been named one of Dancing Astronaut's and Your EDM's Artists to Watch. The producer, DJ and label head, based out of Halifax, Canada is defined by
his high energy grooves, big basslines, and
polished productions. These qualities have solidified Cloverdale as a leader in the new wave of modern house music.
With support from legendary modern tastemakers like John Summit, Vintage Culture, Noizu, J Worra, Dr Fresch, Wax Motif – Cloverdale has crossed boundaries creating a sound fitting both the
biggest festivals and the most intimate clubs.
Never letting his foot off the gas, all
of Cloverdale's EPs have hit number 1 on
the Beatport bass house releases
chart and his first track of 2022 'Talkin' cracked the Beatport overall top 10 at #7 –
A first for his label Vibrancy which released o ver 40 songs in 2021 and has created a community of new and eager producers from around the world.
Cloverdale's fast pace and dynamic live shows really highlight where the future of tech house is headed. It's all about good tunes and good times
Dubstep
DERB
DERB
West Coast Bass//Dubstep//Drum & Bass
DERB is a DJ/Producer/Visual Artist hailing from the backwoods of Kingston, New Brunswick, Canada who has a sound that is a flow of Dubstep, Freeform Bass & Moombahton. He has been fortunate to share the stage with a number of talented artists during his career such as Black Tiger Sex Machine, Slynk, Mat The Alien, Kytami & Abstrakt Sonance among many others! DERB has also released tracks on labels like Lasersquid Records (CA) & Moombahton Central Recordings (NE).
You can also catch DERB as his house music alter ego "George Jonesin" that is always guaranteed to get the party going. The sound is a flow that mixes tech house, progressive house with a few classic remixes sprinkled in!
See you on the dance floor!
Deep House
Detune
Detune brings a smooth but deep feel to any crowd He controls . From Halifax nova Scotia. Let these sounds bring you on a journey as detune has been in the music world for over 24 years he sure to make you feel his sway .
World Bass,Downtempo
DJ BEATrix
DJ BEATrix is global bass and downtempo healing music DJ who pulls influences from Latin America, Africa, the Middle East, and Eastern Europe and weaves them together to create fresh sounds. She is a resident with the DC arts collective Meso Creso and co-founder/producer of the Nomadico festival. She was also a founder and member of the Tropic of Bass crew.
World Bass
DJ Dentata
DJ Dentata brings femmes to the front with fierce, filthy, and fevered beats to make you let it all out. She entwines new underground dance music from across the globe and the club spectrum, heavy on percussion and tropical rhythms. Based in Halifax, Canada and Xalapa, Mexico, she's played in art spaces, queer bars, basements, libraries, barbershops, climbing gyms, swimming pools, and the forest. She centres women and queer artists and works to create inclusive, empowering dance floors for collective transformative release.
House
DJ Heather
Widely regarded as one of the premier selectors in the nation, this Brooklyn born Chicagoan demonstrates her skills and sharp deck acumen for the massives throughout Chicago and the world at large with verve and undeniable talent.
In the past few years the Chicago house community has produced a number of innovative and distinct djs trained in the art of transforming tranquil dance floors into spaces of sheer bedlam and bliss. Derrick Carter, Diz, Mark Farina and Sneak stand at the forefront of the nouveau jock barrage born and bred in the underground gatherings which flourish there. Their committed visions of undiluted musical appreciation, interactive communication, improvisation and basic integrity has brought greater attention to all the city's great djs including the genre busting DJ Heather. Widely regarded as one of the premier selectors in the nation, this Brooklyn born Chicagoan demonstrates her skills and sharp deck acumen for the massives throughout Chicago and the world at large with verve and undeniable talent.
At the urging of a friend, after hearing an unmixed compilation tape of her's, Heather started out at the Artful Dodger. A neighborhood pub with a cramped moist dance area situated in the rear. Being such a music lover djaying was a natural progression. I would ask some friends to come by. It was my chance to share my favorite records and have a few drinks I was not really mixing but learning how to play records, programming 101. I was responsible for five hours of music every Saturday night. Eventually I got into the technical aspect of djaying, watching other djs play and learning by example. Finally I was able to get turntables and began practicing six hours a day if I was able. The first time I mixed two records it was like discovering a new secret language At that stage it was truly a hobby, something I did on weekends. I always think of the dj thing as the happy accident. Maybe because I came into it at a stage when it wasn't considered a superstar thing to do. I was the only dj in a circle of photographers, actors, designers and so on. At that time she was also working for local record labels and garnering experience about the industry. One gig lead to another and the hobby soon manifested itself into a full time pursuit. For five years she earned her chops by playing an urgent mix of hip hop, house, jazz, soul, RnB, disco classics, rare groove and all manner of off-center beats relevant to the stew she was brewing. At the Dodger she fully developed her versatility and philosophy as an entertainer.
During her fourth year at the Dodger, she began what would be a three year residency at Red Dog. A Wednesday night gig dedicated to downtempo beats, hip hop, rare groove and disco. At Red Dog I was able to fully develop as a dj and hone my skills. At that same time she began a short but invaluable stint at world famous Gramaphone Records. Many of Chicago's well known djs have made a stop there; Sneak, Mark Farina, Derrick Carter, Terry Mullan, Gemini, Colette and Miles Maeda to name a few. That place was my resource center. I was hired to be the hip hop buyer. I would also use their phone lines, fax machines, FedEx and ups accounts to the fullest extent. I used the store to make contacts, ship demos/press kits and sell my own mixed material. Three years later, once bookings got in the way of covering shifts, I had to say good bye. I felt like I had graduated Gramaphone Tech. It was such an invaluable experience. Primarily known in the Chicago dance community as a hip hop dj she began a shift in the material she played. It was never a conscious effort to play one genre more than another. I've always been interested in all forms of music. The demand for me to play house seemed to increase after each gig. Over time one just gave way to another. Gone but not forgotten
Progressive House,Funk,Tech House
DJ Invinceable
Dj Invinceable has been spinning house music for over 2 decades, holding residencies in New York, Connecticut, and San Francisco. A dozen mixes ranging from funky to deep house can be played on his website: www.onefunkydj.com
Downtempo
DJ Loungestocking
DJ Loungestocking plays an eclectic blend of upbeat downtempo tunes, perfect for dancing, chilling or going on a little trip…
Breaks,Freeform Bass
dj pleurire
dj pleurire seeks to transmute on the dancefloor the nonbinary urge to explore beyond
fixed genres. Devoted to the groove and hung up to the tides, they like to bring
together multi-faceted sets, the only certainty being their careful selection of raving
cuts and groovy permutations. Organizing chaos is the method, bittersweetness is
the spice.
Tech House,Bass House
DJ Pøptrt
DJ Pøptrt is an indigenous multidisciplinary artist and DJ from the Mohawk Nation of Kahnawake. She started her DJ career in 2015 while studying media and art in Montréal. Electronic music has always been a big part of her life, from when her father introduced her to Daft Punk and shared his vast music collection with her at a very young age. Before pursuing music, she started creating art in graphic design and visual format. The name Pøptrt was a play on words for pop art, an art movement that has significantly influenced her life. She also liked the idea of having the imagery of a Pop-tart to represent the sweet and playfulness of her art. She started performing after falling in love with the Montréal event and music scene. She began her first radio show, Pøptrt's Playhouse, in 2018 on Kahnawake's K1037 (103.7 FM) which broadcasted for over three years. Pøptrt is the current Thursday resident DJ at Club Unity in Montreal.
Tech House
DJWILL
DJWILL calls the South Shore of Nova Scotia home where House Music has always been in his blood. Having Grown Up in the front seat of the legendary sets by DJ Magic Friend (His dad), it was natural that WILL would humbly put on his own headphones when he was just 10 years old and learn the art of deejaying. At only 19 years old he has been hitting the stage like he's been delivering great music for years to a dance floor and has garnished support and friendships within the DJ community. The summer of 2022 saw DJWILL performing in the maritime festival scene where he played Electric Pines, Zenergy Festival, and the Harmony of Spheres Festival. WILL's style delivers an upbeat party pleasing vibe of jackin House, Tech House, and Deep and Minimal groovers with the right amount of vocal hooks and teasers. DJ Will takes inspiration from renowned artist such as Carl Cox, Roger Sanchez, Derrick May, and local hero VEEV. He really enjoys the people he meets, the friendship's he makes , and having the opportunity to play great House music. He hopes to see you on the dancefloor in the FUTURE!
Techno,Tech House,Deep House
Doctor Midnight
Dr. Midnight is a new look at 4×4 dance music. Blending house and techno, melodic and progressive, silly and serious; his sets are a unique take on the modern rave. With a focus on fun, the doctor always takes his time curating music to fit any given circumstance. 2022 was his biggest year yet, playing gigs in basements, on sailboats, in barns, main stages and more. This past year also included opening for acts like DJ Susan and Pineo & Loeb, co-producing music with some of NS' best DJs and accidentally going viral remixing a daytime TV commercial. The future is looking bright for Dr. Midnight.
Psytek,Melodic House
Eartha Harris
Breaking the mould and challenging the status quo have become some of the defining
traits of Eartha Harris's extensive electronic music career. Known well for her downtempo
dub project Living Light, she has been a multi-faceted presence in the American electronic
music scene for over two decades, spanning genres and subcultures and touring
extensively as both a solo and live band artist.
Drawing influence from deep tech, progressive trance, and psychedelic techno, her self-
titled project, Eartha Harris, deviates from her chilled-out roots in an exploration of the
dance floor styles that have come to define the worldwide underground electronica scene.
Blending bold original sounds with classic uptempo genres, Harris delves into her love of
global DJ culture to create a sonically unique and evolving musical persona that in short
order has garnered attention from labels and audiences around the world
Progressive House,Melodic Techno
Elicia Martin
Elicia Martin blew onto the East Coast scene very quickly, scooping up gigs and artist collaborations due to her amazing vocal abilities paired with dark haunting basslines. You'll feel a hypnotic quality lending the ability to get lost in the sound and dance.
Bass House,Tech House
ENOGEN
ENOGEN is a Nova Scotia born Bass House Producer and DJ, producing electronic music since 2014. He brings a mix of melodic and heavy sounds to the dance floor. He is signed to G-Mafia Records, Gangsta House Records and most recently, Take My Space Records, with lots of new music in the works. He has DJ'd at many local bars, festivals and internationally as far away as Greece.
Deep House,Tech House
Esther Benoit
Esther Benoit made her energetic debut as dj e.steria at Salon Pearl's NYE 2010 event in Montreal, let her flair for the dramatic mark the local scene, and she has been spinning regularly since. She mixes a combination of minimal, deep, and tech house: ranging from light, funky, and playful to shamelessly deep and dirty.
Esther has played at a variety of Montreal & Toronto venues and has traveled to perform in other cities like NYC, Halifax and more. She's also known as the host DJ & producer of the long-running online radio show Rebel Mix, broadcasted weekly on Techno.FM. Keep an eye out for her upcoming remixes on Poker Flat Recordings and Plus Plus in 2023!
Drum & Bass,Deep Dubstep,World Bass
Fanza
Fanza is known for being a true melomaniac and always bringing her fanveils to every set. She just wanted to dance, so she became a DJ. You might recognize the influence of her very firsts rave experiences such as Bass Coast, Motion Notion and Shambhala Music Festivals. Basshead from the bottom of her heart, this woman lives for the music. Seeking for the greatest soundsystems and spreading her love for bass music. You might have recognize this name from various events or music festivals as Groove & Bass, and Future Forest. For previous mixes and upcoming shows visit direct.me/fanza .
Funk,Dubstep
Father Funk
Fusing elements of Funk, Hip Hop and Disco with floor shaking electronic beats, Father Funk's unique, genre bending, party rocking style has gained him a cult following worldwide. Always delivered with a cheeky grin and a thunderous onstage energy, his eclectic sets have torn the roof off nightclubs and festival stages across the globe.
His infamous remixes of timeless classics and dusty funk gems are instantly recognisable, and staples in the sets of countless DJs worldwide, including some of the biggest names in the industry – even getting a mention on Channel 4 in the UK.
He has gone on to establish his own very successful club night and fully fledged festival stage "Father Funk's Church of Love", showcasing the very best in funky bass music and bringing together a dedicated congregation of party people under one roof – an undeniably good recipe for good vibes and positive energy.
People of the Forest, please give a warm welcome to…
Father Funk!
Downtempo,Melodic Techno
Father Thyme
Fresh to the electronic music scene, Father Thyme will season your experience with a genre bending blend of dark and funky sounds, served with a side of good thymes. With a love for all things weird and wonderful, Father Thyme's sets are deeply influenced by sounds ranging from melodic techno and trance to house and disco. His deepest desire is to take you on a sonic journey through time and space, if you are ready to come along for the ride.
World Bass,Melodic Techno,Downtempo
Firas Nassri
Firas Nassri is a Syrian-Cana but dian musician, artist and producer based in Montreal. Through his music, he wishes to explore concepts of identity, culture and the meaning of creativity. Drawing his inspiration
from his origins, he strives to create an art that reflects his multidimensional identity.
Firas began his musical journey in Montreal with the electronic music project Beige-À-Coeur, with whom he performed in several festivals and released 2 EPs, ''1986'' and then ''Moonshine'', for which the band won an award for the best Electronic at GAMIQ 2020.
In 2021, he released La Levantine, an 8 songs album, composed and produced with a single intention in mind; exploring bridges between electronic music and oriental influences. Each song tells the story of a
desire to build connections between cultures and influences from around the world – while exploring new sound textures and new forms of composition.
Tech House
FM Radio Gods
Hailing from the Great White North, Montrealers Tao-Nhan Nguyen and Andrew Hamilton have been modulating frequencies and crushing dance floors for the better part of two decades.
Over the years, their unwavering dedication in the studio has earned them releases on major labels in the likes of Great Stuff, !K7, Digital Structures, Baroque, Plastik Park, Tribal Vision and more. Their unique sound has been remixed by such techno heavyweights as D-Nox and Beckers, Riktam and Banzi, Lützenkirchen and Bomb The Bass.
FM's live act has been put to the test — lighting up venues around the world including Rainbow Serpent Festival in Australia, Atmosphere in Mexico and most recently, Ozora Festival in Hungary.
After a hiatus in 2017, FM is back with a vengeance — loaded with an audio assault guaranteed to satisfy.
Foobz
Known for playing Neurofunk Drum and Bass DJ and blends of melodic harmonies, I've been throwing it down in Halifax, Nova Scotia since 2010. Played alongside such artists as 3x DMC champ JFB, Planet of the Drums, Kytami & Phonik Ops, and an extensive list of local East Coast legends!
Psy-Bass,Freeform Bass
Fractal Code
Drawing upon the sounds of the earth blended with frequencies of the universe. Fractal Code's sound is inspired from alien gangsters from the past, present and future. Like a spaceship shooting through multiple genres of bass music and crash landing into the deep world of self-realization and discovery.
Dubstep,Psy-Bass,Glitch
Fuzzy Lotus
Fuzzy Lotus has always been intrigued by complex, intangible things in life. It was in 2018 that he started to use Music as a way to express. Fuzzy Lotus will transport you to a world where complex, deep and psychedelic sounds are the driving threads of a journey to the deepest musical spectrum. His favorite styles to mix are Deep Dubstep, Psydub, DnB and Halftime.
Gentle Jane
A female Indigenous DJ & Promoter based out of Halifax, NS. ????
Drum & Bass,Freeform Bass
Greylord
Eager to flourish through dance, Greylord patrolled the local HomeGrown SoundCrew events and Atlantic Canadian electronic music festivals in 2015. Entering their new sonic community, and inspired to contribute, they started mixing DNB, Jungle and Juke, to create a playful syncopated and psychotropic sound. In 2018, they organized their first event, opening for Fractal Code and DERB, at the Caveau in Moncton, followed up in 2019 at the Laundromat, co-headlining with DJ LU.
Hannable
Often described as heavy & high energy, Hannable is hard to forget. Her mixing technique often includes intense buildups, double drops and hard chops. With influence from emerging dubstep producers like LAYZ, Louiejayxx & RZRKT, Hannable's selection, style and stage presence can turn anyone into a headbanger.
Dubstep,Freeform Bass
IDHS
DJ / Producer from Toronto, Ontario.
Freeform Bass,Psy-Bass,Breaks
IHA
IHA is a DJ and producer born out of lockdown. Their sound, ever evolving, explores odd polyrhythms, experimental machinistic frequencies, and left-field breaks. Known for their child-like quality, their sets are lively, playful, and genre-bending.
IHA is thoroughly active in the Vancouver music community and beyond, having played for multiple underground promoters (Dolly Disco, Nowhere Studios, Normiecorp), podcasts (Obskur Techno, Kopi Records, PHTM), and radio stations (Bsidedotradio, Art of Beatz, WWTNT).
As a core member of the Acceleration Radio collective, they are committed to creating community and gathering spaces through audiovisual presentations. Other career highlights of 2022 include: a Media Arts Committee residency, an Active Passive live PA set, and their first festival set at Aqua Lucidity.
Indie Electronic
ISØBEL
Combining growling synthesizers, pulsing drums, and distorted guitar, electropop artist ISØBEL delivers brooding synthrock anthems to fans of similar artists such as St. Vincent, the Yeah Yeah Yeahs and Metric. This self-taught, multi-instrumentalist solo artist writes, records and produces her music out of her home studio in Ottawa, Canada.
ISØBEL captivates audiences with her energetic and assertive stage presence, slowly increasing the ante as she delves into topics of self-doubt, egotism, relationships and womanhood, leaving her audience wanting more.
Downtempo,World Bass,Psy-Bass
Jeremy's Aura
Playful downtempo and ambient exploration with a progressive rock twist.
Jeremy's Aura represents but one of the musical directions of Jeremy Costa, a Montreal-born multidisciplinary artist. Jeremy's music playfully shifts from atmospheric ambient and soothing downtempo into progressive mid-temp psychedelic environments and back again; always moderating experimentalism with a strong sense of musicality. Combining his passion for both live and electronic music, his sound is a free-ranging celebration of many diverse musical influences; from Shpongle, Argaman, Globular, Ott, Infected Mushroom, to Ekoplex to Devin Townsend, Buckethead, King Crimson, Tool, Frank Zappa, Schrodinger Kats, and many more.
Drum & Bass,Freeform Bass
Jonah K
Jonah K is a sonic artist and producer specializing in deep, textured, bass-driven music. Complex rhythms, fiery bass, and haunting atmospherics characterize her work, which can be heard anywhere from dance floors to film scores. Jonah is an dedicated advocate of Canada's electronic music community and has released music on numerous Canadian and international labels. When not writing music, you can find her playing at late-night, underground raves, as a collaborator and resident DJ with the Suma, 40hz and Bass Witch collectives.
EDM,Bass House,Progressive House
Jose Republic
Started playing music at age 11, formerly know as Jose The Witchdoktor over the years played in music festival back in late 90s, clubs and raves, my style consist of house music, latin beats & Dembow (genre originated in Dominican Republic) Music is my life been DJ for 37 years and will love to be a part of Future Forest to show what a mix of the maritimes infused with Latino roots and old school is all about.
Dubstep,Freeform Bass
KDZ
Just want you to feel something.
Drum & Bass
Kelmo
Kelmo smashes old school sounds forward through the future.
He's an artist, designer and label owner at Lately Bass Records and was recently featured on remix duty for Kill The Noise, Tasha Baxter and Shadow Wanderer for Tasha's label, Polyoto.
He runs 'Lately Bass Radio' monthly on ISO.FM and has been playing locally with Toronto DNB, Toronto Jungle, and Wasabi Wednesdays.
EDM,Glitch,Dubstep
Kermode
The musical vision of Vancouver-based electronic producer Jeanot Mey.
Kermode continues to push bass music into new worlds with his forward-thinking sound, inspired by the beauty of the natural world and the
mysteries of life. His most recent album, "Intertwine," showcases this, fusing
several electronic music genres in a colourful and inspiring sonic journey
from front to back. Kermode is music for the mind, body, and spirit.
Drum & Bass,Downtempo
Kir Mokum
We had two bags of white labels, seventy-five dBridge records, five sheets of old Metalheadz pr releases, a saltshaker half-full of Seba's hair, and a whole galaxy of multi-colored Good Looking, Prototype, Inperspective and Soul:R records. Also, a quart of tequila, a quart of rum, a case of beer, a copy of that 0=0 record that never came out on Planet Mu, and two dozen dj mixers with no mids. Not that we needed all that for the trip, but once you get locked into a serious drum and bass collection, the tendency is to push it as far as you can. The only thing that really worried me was the Calibre. There is nothing in the world more helpless and irresponsible and depraved than a man in the depths of an Calibre binge, and I knew we'd get into that rotten stuff pretty soon.
Dubstep
KittyBass
Long Bio:
KittyBass is one of the East Coast dance music scene's most versatile DJs, effortlessly switching between styles such as grime, bassline house, U.K. garage and dubstep. Katie's selection of rugged and varied styles of electronic music turns the heads of the underground. She has continued to gain serious momentum over the course of her career by earning bookings from some of the biggest clubs in The Maritimes and beyond, playing Valhalla Sound Circus in Montreal, Future Forest, and opening for heavy hitters such as NUbass, MPH, Dr. Fresch, Craymak, Distinct Movtive, Wraz, Cloverdale, Substance, Stylust Beats, The Librarian, Aaron Jackson, Ryan Playground, Chuurch, Notlo and many more. KittyBass also runs 3 promotional pages, @KAOS Halifax Events, @Halifax Bass Community and @Critical Mass Halifax Events, helping and hosting some of Halifax's up and comers, and regional big wigs of Canada. With rumors of her own production, her talents are fast developing and will surely see her become a fierce competitor as a producer. KittyBass is becoming increasingly hard to ignore and her growing fan base clearly has a lot to look forward to!
Psytek,Melodic Techno
Kozy
KOZY aka Jeff Koz is a Montreal-based DJ & Entrepreneur specializing in dark & groovy underground techno music.
KOZY's dedication to music is evident in his tight mixes, solid track selection and inclination towards groovy synths and heavy, disruptive bass.
He is the founder of AlpaKa Productions, an event production company which has been responsible for maintaining and catering to Montreal's underground electronic music culture by organizing massive high quality events featuring local and international artists.
In 2019, he founded AlpaKa MuziK, a Montreal-based record label pushing world-class underground progressive, minimal and psychedelic techno beats. With releases from some of the biggest names in the game, AlpaKa MuziK is on its way to become a major player in the underground techno community.
He just came back from a 10 Country European tour in Fall 2022.
Psytek,Melodic Techno
Lara S
Lara S is the techno project of Sarah Légaré. Passionate about music since forever, she started djing in 2010 in Quebec City. It is after a few years of rest that she decided to launch her solo project. Since then, she's had the chance to perform at festivals such as Limitless, Triskel, Groove and Bass, Illusion & Era alongside renowned artists of the local and international scene . She recently joined the label Alpaka Musik and the collective Voie Alternative.
With a style of her own, she will send you on a journey through the progressive world of techno. Her more psychedelic and minimal touch will make you discover new waves of sounds without excluding deep, groovy and phat basslines.
Psy-Dub,Melodic Bass
Living Light
Breaking the mould and challenging the status quo have become some of the defining traits of Eartha Harris's extensive electronic music career. Known for her production work as Living Light
as well for her self-titled DJ project
Eartha Harris, she has been a multi-
faceted presence in the American electronic music scene for over two decades, spanning
genres and subcultures and touring extensively as both a solo artist and a live band keyboardist. Incorporating elements of psychedelic dub, global bass, downtempo, and mid tempo electronica, her styling has connected with audiences across the musical spectrum while showcasing her tenacity for experimentation amidst the endlessly changing seasons of global electronic music.
Harris had an early start to her professional music career while producing and touring with
various electronic acts as a college teen. This was followed by years of solo production
under the name Project Sphere until she joined the live electronic band Psylab as their
lead keyboardist in the mid 2000s. She eventually returned to self-production in 2013 with
her new downtempo dub project, Living Light, which quickly sparked international interest
and lead her into the colorful landscapes of the global festival community.
With appearances on some of the world's most esteemed psychedelic labels, including
Desert Tax, Merkaba Music, Sofa Beats, and Liquid Sound Design, Harris continues to
evolve the Living Light sound while also exploring new modalities in her uptempo side
project,
Eartha Harris.
Drawing influence from deep house, progressive trance, and dub
techno, yet pushing their boundaries in a quest for new, original styles, Harris reveals a
new side of herself as a lover of dance music and global DJ culture in this project while still
maintaining the Living Light as a separate, but very much still active and influential, sound.
Together, Living Light and Eartha Harris coalesce to create a sonically unique and evolving
musical force that continues to garner attention from both domestic and international
musical audiences. Having graced the stages of events such as Envision Festival (Costa
Rica), Cosmic Convergence (Guatemala), Tribal Gathering (Panama), Psy-Fi (Netherlands),
Eclipse Festival (Canada), Sonic Bloom (CO), Oregon Eclipse (OR), Burning Man (NV), and
Arise (CO), and countless club stages across the United States, Harris has developed a
sound that transcends any singular locale and which offers listeners a truly global
experience regardless of the ground on which they stand
Psy-Trance
LuPsypher
Just a very orange entity, that really REALLY loves Psychedelic-trance and Goa-trance.
Breaks,Melodic Techno
Lyra
Lyra has been a staple in the electronic music community of the Maritimes for many years, throwing down eclectic and fresh beats every show and mix. Spending hours crate digging for the most unique tracks she will inspire some feels on the dancefloor for everyone! Lyra resides in Halifax NS Canada but has made waves all over the continent with her livestreams featured on Sugar Shack and twitch over the years. She plays multiple genres making her versatile and ready for any crowd, lately being influenced by techno, electro and breaks mixed together as well as her ongoing love for jungle, footwork and dnb. Whatever she puts together it's going to get you moving and shaking! Check her out via instagram, twitch, snapchat, soundcloud and mixcloud to see what sounds she has been up to recently and throughout the years!!
Deep Dubstep,Downtempo
MAE B
A seductive substress curating, enchanting and blending the ethereal low end of electronic music. MAE B produces, sings and djs keeping her likes to the underground likes of dub and downtempo.
MANDIZ
Mandiz better known as the "Queen of Booty Bass" [Tech House] draws most of her inspiration from artists like Amine Edge & Dance, Chris Lake, Cloonee, Mochaak, Pawsa, Manda Moor as well as from labels that like to keep it deep, dirty and gangster, such as CUFF, Glasgow Underground, Repopulate Mars, South of Saturn, House of Hustle, Defected & more.
—
Born Canadian of Lebanese descent, Mandiz has marked her place down rapidly in the Montreal House/Electronic music scene. Her unique style known as "Booty Bass" [Tech House], a fusion of funky vocals, groovy percussions and subby basslines, has landed her exclusive gigs at some of the best venues in Montreal such as STEREO [bar], Velvet, Newspeak, Salon Daome, New City Gas, Beachclub, etc. as well as renowned worldwide festivals hosting thousands of people per event: Piknic Electronik, Igloofest, & Ile Soniq coming up this summer. She's also brought forth her sound on national & international turf with appearances in Toronto, Calgary, Quebec City, Miami, Tulum, Playa Del Carmen, and two cities (Split, Komiza) in Croatia for YachtLife, which is a direct competitor with The Yacht Week. One of her proudest moments in 2022 is having had the opportunity to both open and close for Tiesto at the biggest outdoor club in North America and #1 club in Canada, Beachclub.
With over ten years' experience, Mandiz has become a force to be reckoned with supporting artists like Amine Edge & Dance, AC Slater, Chris Lake, Claude Vonstroke, Heidi, Kill Frenzy, Sacha Robotti, Sirus Hood, Sidepiece, Tiesto & more.
As she perfects her sound in the studio, she aspires to take her hype energy on a larger international scale.
Join her on the dancefloor and get ready for some Booty Bass In Yo Face.
Downtempo,World Bass
Marc-E
Marc-E is a professional music producer and performer specializing in Psybient and Psychill
Progressive House,Techno,Tech House
meg b
As a selector, I love to pay homage to dance music; it's all about getting the people moving & shaking. House, disco, and soul are key components of my sets, and I owe this passion to the community I grew up in (there are no shortage of dance floors or musically minded people on Nova Scotia's South Shore). Having recently entered the Halifax music scene has further stoked my fire, and there's nothing better to me than seeing new dance floors fill up with that good energy.
Dubstep
Mews
From the forest of the west coast of BC Mews was raised in the paws of festival culture. Her passion for music was ignited at a young age and she always dreamed of being on stage. That dream came true when she played her festival debut for The Grove stage at Shambhala Music Festival in 2021.
She has been shooting for the stars ever since.
Her sound is largely influenced by all types of bass music, predominantly coming from the UK along with r'n'b, hiphop, downtempo and nostalgic dance floor anthems from her youth. You can count on her to get your body moving.
When she's not playing at a festival or traveling the world you can find her newly moved to the big city of Calgary, AB.
"Fighting evil by moonlight, winning love by daylight, never running from a real fight, she is the one named Mews"
Progressive House,Tech House,Techno
MISS BUTLER
"Hypnotic progressive grooves with an occasional nostalgic vocal hook creating a guaranteed feel-good vibe"
That's how the New-Brunswick Canada DJ Miss Butler would describe herself. Growing up in a musically inclined family, her love for piano, guitar and other acoustic instruments will show through her sets. She discovered a profound appreciation for electronic music during the deep house movement of the early 2010s. The up-and coming DJ has been making waves in the east-coast playing at Not So Thatch Island Festival, Electric Pines, Euphoria Outdoors, Inspire Festival, East Coast Groove, and not to mention many local clubs. When she is not performing with a live audience, she is part of the Twitch family as an affiliate streamer.
Downtempo,Psytek,World Bass
Misty Morning
Misty Morning is an ethereal mix of light and dark sound scapes echoing your deepest sadness to your highest elation
Through whimsical journeys accenting deep murky beats to calming serenades weaved into chill jazzy mornings, their sole purpose in live performance is to hold space for your personal discovery and process of healing through musical emotional expression.
Deep House,Tech House
Monkey Twerk
A happy-sexy-dirty blend of Electronic Party Music. Adriana & Frank, originally from Colombia, legally from Canada, and happily in Amsterdam.
​Influenced by Latin percussion, Canadian basslines, and European grooves, their sets are a combination of different types of house music catered perfectly for each occasion, and are loaded with dancing vibes to make different kinds of crowds shake their bodies like there's no tomorrow.
​Their experience and music taste have taken them to play music festivals in Canada, UK and Costa Rica, boat parties in Amsterdam, Croatia and Dubai, and private parties all around the world.
Downtempo,Psy-Bass
Moon Druid
Moon Druid
Aka Arlynn Poirier-Webster
Energetic and story-driven, MoonDruid is a multi-genre DJ/producer determined to take you on a trip through his sound selections from behind the decks straight to the dancefloor. Constantly groovy and always throwing in fun flavors from the deep low end of music you best be prepared for a proper rinse. Hailing from Fredericton NB and now residing in halifax NS he is known for playing such shows and festivals as Future Forest, Kollektiv, ElectricPines, HomeBass and ThirstTrapRavers
Deep Dubstep,Drum & Bass
Moonchild
This free spirit always has a sparkle in her blue eyes and has always danced to the beat of her own drum. Armed with her fiercely independent attitude and charismatic personality, you will hear a diverse range of carefully selected music effortlessly mixed with that Moonchild flair aiming to move your body and soul, this selector is confident she has the liquid sounds to soothe and creative bass vibes!
Bass House,Breaks,Freeform Bass
Mother Mary
Mother Mary (she/they) is Alex Naylor, a second-generation settler living in Mohkinstsis, Treaty 7 territory (currently-named Calgary, Alberta). She loves weaving together dance experiences with musical threads such as UK bass, emotionally-charged techno, dark 2-step and forays into electro and breaks.
When not on the dance floor, you can find her co-hosting The Lighthouse on CJSW 90.9FM or planning immersive raves with the Radiate crew. In the daytime hours she also leads a small but mighty clinic providing rapid-access mental health and addiction services to folks in Calgary.
Freeform Bass
Mr Jennings
[mis-ter jen-ingz]
A sophisticated technique for the delivery of squidges, squooshes, bleeps, blops, and other peculiar sounds. Best administered through a wall of subwoofers at an assembly of gyrating humanoid creatures. Sounds like: "a psychedelic after-school Satan Club for Furiosas and Lost Boys See also: "going to a fancy southern banquet to drink malt
liquor out of plastic gasoline jugs"
Bass music, but not just a wall of sound! Think dirty bass, 808s, and thick analog synths but with a big ole helping of certified booty boucnin' grooves. The dancefloor is calling …
Deep House,Bass House
Naturalist
Naturalist is made up of two music lovin' brothers, Sam Moffat and Caleb Brown from Fernie BC.
They are known for bringing good vibes! Their fun and energetic stage presence will make you want to dance just as much as their music does. They each bring a unique style to the turntables and their live sets are made up of various styles of feel good house and disco bangers that come together to create a sound they call 'Space Disco.'
2019 was their breakthrough year, after winning the Kootenay Music Awards 'Artist Of The Year' and also performing their debut set at The Living Room stage at Shambhala which is now their staple stage.
Bring on the music!
Drum & Bass,World Bass,Livetonica
Neil Morash
Neil Morash is a musical artist based out of Halifax, Nova Scotia. He has been performing around the Maritimes for many years, and has been an active contributor to the community for much longer. Neil's music draws inspiration from a wide range of genres which he blends together with powerful vocals, beat-boxing, looping and acoustic guitar. The product is an eclectic style that is completely his own.
Nikki Fuego
Music for the feral uprise.
Bass House
Nostalgix
Nostalgix ascent through the electronic dance music scene has been nothing
short of a dream. Her refreshing sounds, positive energy, and electrifying
performances have garnered the attention of both fans and industry
tastemakers alike. Her releases on Night Bass, UKF, Confession, Thrive
Music, House Call Records, DND Recs, Deadbeats, and Insomniac Recs
have jetset Nostalgix around to some of the biggest stages at EDC, HARD
Summer, Beyond Wonderland, Spring Awakening and more.
As a proud woman in the music industry, Nostalgix exudes boss energy
everywhere she goes. This modern-day 90's "it-girl" is on a mission to create
a positive and a loving environment within the dance music scene.
Orca Silent
Orca Silent crafts a live, natural sound that reflects the iconic beauty of the Pacific Northwest.
Drum & Bass
Pachelle
A newcomer to the D&B scene, Pachelle was named Toronto D&B's "Best Breakthrough DJ" this past December.
In August, she tied first place in a mix contest hosted by Archetype Sound, the Toronto-based D&B collective—earning her a B2B spot at their launch party lineup with Marcus Visionary, Harry Shotta, and Shabba D at The Axis Club in August. This was shortly followed by her first appearance at Bassline Music Bar and an opening set for Rusko in December.
Pachelle is excited to continue putting down roots as she focuses on co-producing D&B events in 2023.
Deep Dubstep,Drum & Bass
phrögnosis
Phrögnosis is a non-binary DJ in Halifax, Nova Scotia.
Selecting from a variety of tunes, this little creature loves the deep low-end of 140 dubstep, to the upbeat and liquid realms of DnB. You might confuse them for a chameleon with the way they blend threw many genres. They love to have fun with the crowd, from goofy tunes to the downright dank.
Debuting at KAOS' first Astrological Queer Pop-Up: 8TH HOUSE, they have played at notable venues on the east coast such as Future Forest Music & Arts festival. Phrönosis can't wait to see what's next. Will they end up in your pond?
EDM,Bass House
PINEO & LOEB
Uplifting, Funky, High-Energy & Good Vibes are just a few words that describe Canadian electronic Producer/DJ duo, PINEO & LOEB. They blur genre boundaries uniting electronic, dance, hip-hop & rock fans alike.
With multiple international tours, collaborations with Grammy Nominees and support from BBC Radio 1 (UK) & George FM (NZ), PINEO & LOEB hit a balance of pure party fun and artistic ambition. In-demand for providing official remixes to major labels and independent artists. Grouplove (Atlantic), Olivia O'Brien (Island) and Canadian pop star, Rêve (Universal) are amongst some of the latest artists to receive the PINEO & LOEB flare.
Pithra
Pithra's journey as a DJ/Producer started in 2010. From intimate house parties to clubs and festivals. Pithra's sound spans across a wide spectrum of House Music from Afro/Organic to Prog/Minimal. Based in Ottawa, Pithra is passionate about community and bringing people together. He is co-founder of the collective and label Music.Art.Ppl
Melodic Bass,Freeform Bass,Psy-Bass
Pseudonaut
Pseudonaut (Alex Green) is a Fredericton based DJ with a taste for all things creative, weird and wobbly. Having already been an active member of the Fredericton music scene as a live musician, Alex began his journey in the world of electronic music through experimenting with music production and recording. This eventually led him to learning how DJ and he has been performing his wild and wonky sets and events, festivals and parties ever since.
He often incorporates music with elements of nature and surrealism into his sets, with a taste for unique sound design and deep bass, creating a truly otherworldly sound.
Downtempo,Triphop
Punk in Dublic
Punk in Dublic is a passion project celebrating the music of NOFX and the songwriting of Fat Mike. Combining punk rock and reggae for the love of music. Created and produced by Montreal native, Jeremy Costa. The project was produced in collaboration across borders and features artists from Montreal and New York. Members include, Sammy Wags on drums, Ryan Nava on keys and vocals, Sandrine Chouinard on vocals and features Joyce N'sana on vocals for the song Lori Meyers. Jeremy is also on the record, tackling bass, guitar, synthesizer and vocals. The album artwork was painted by the Montreal artist, Danny Rebel.
Melodic Techno,Psytek
Qurse
Qurse is a East Coast producer/DJ with an affinity for psychedelic techno. Holding residencies with Techgnosis Records & Alpaka Muzik, while staying involved with the organization of festivals and parties throughout eastern Canada, Qurse is a delegate for psychedelic dance music in the East Coast music scene.
Bass House,Tech House,Techno
Randora
Known for her impeccable track selection and focused mixing, Randora never misses a beat. She has been seen on stages across the Maritimes, including Vibrancy Festival, Future Forest Festival and Electric Pines alongside various clubs and venues. This Halifax based house dj always brings high energy whether she's on the stage or on the dancefloor, you can always catch her groovin' to the sounds that fuel her soul.
Drum & Bass,Freeform Bass
RANZ
While having earned his stripes as a DJ over the past decade, it's only within the past few years that RANZ has turned his attention to production and the shift in attention is paying off in spades. Having releases on Sound Museum and Wormhole Music Group, the burgeoning producer is already carving out his own bass music niche that draws upon the very best of the bass music genre across the board.
Bass House
Rhombi
Expect a smooth and eclectic mix of eyes-down, meditative selections and hard-hitting system sounds.
Livetonica,EDM,Indie Electronic
Rich Aucoin
A multi-sensory spectacle of a show "Part Daft Punk-inflected Dan Deacon, part DIY-driven Flaming Lips as filtered through Girl Talk" (Austin Chronicle). A band of synths/bass/drums playing in sync to everything from old films to viral videos. An interactive euphoric show underneath a large multi-coloured parachute from kindergarten and a sea of confetti.
Downtempo,Melodic Techno
salameander
Salameander is a sound critter scurrying through the mossy stones with beats falling out their pockets. Their experimental sound signature blends a reverence for nature with a body moving lilt that is fresh, contextual and equal parts teacher and student of the listener
Drum & Bass,Dubstep
SEPHYR
SEPHYR presents his talent on the keys as the centrepiece of his Live act, encompassing the piano with tightly syncopated drums, polyrhythmic textures, luscious synth layers, sharp vocal sampling, and searing guitar riffs. Both his Live & DJ sets invoke an awareness to the powers of nature; at times fierce & at times calm. SEPHYR continues to develop his sound and create anthemic
tracks made to transport the listener to the wide open spaces of our world.
Drum & Bass
Shatter beatz
Shatter beatz is a 24 year old producer/ DJ based out of Halifax Nova Scotia who started producing & djing at the end of 2019. Starting off playing underground parties, Shatter beatz slowly began networking and making connections across the maritime & showing his skills of big blends of melodic vocals mixed with heavy hitting bass with ragga & hip hop influences. After gaining attention & fairly quick for his mixing style & productions. shatter beatz eventually started playing shows & festivals all over the maritime electronic scene & in most recent years has been playing all over eastern Canada in cities such as Sherbrooke QC & Toronto ON, Shatter beatz has also been pushing his music outside of Canada/ North America by getting releases on UK based label "Distorted audio" showcasing his music to new audiences across the world
Dubstep
SHELLINGWOLF
AS THE HOST OF EAST COAST EMO NIGHT, I ENJOY TAKING THIS NICHE GENRE AND CREATING A FESTIVAL VIBE WITH IT
Melodic Bass,Trap,Freeform Bass
Shoonz
Shoonz loves to weave her way through genres, and has been providing journeys through sound for dancefloors since 2019. She is now usually found playing a skillful selection of various vibes: hard-hitters, groove-steppers and ass-shakers – her sound still constantly evolving, and drawing from left-field, rap & hip-hop, jungle, global club, and anything with a bad bassline in between.
Deep Dubstep,Downtempo,Freeform Bass
Siadic
Siadic is the collaborative creation between two brothers, Adam and Simon Whitaker-Wilson. Their style explores all original deep, progressive, and downtempo territory which captivates their audience through continuous hypnotic soundscapes. With classical instruments, Siadic bridges the gap between live performance and contemporary engineering of low end sound.
Drum & Bass
sister rickii
sister rickii is a female dubstep DJ from Halifax, NS known for mixing dark and sinister sounds with high energy UK grime. rickii aims to honour sound system culture by keeping things low and proper – blending styles, sounds, and eras.
t In the last year she has blazed stages for many Maritime events, aired on radio shows in Canada & the UK, and is an avid supporter of the 140 community. In 2022 rickii supported acts such as Mythm, Widow, and Dope and closed down the prism stage at Future Forest in New Brunswick.
Bass House
Sloan Porter
High energy bass, and a dark, intense, moody and groovy tone is the arsenal of Sloan Porter. Casting the spells of Bass House, Dubstep, Drum&Bass, and other surprises, she wants your everything on the dance floor.
Montreal is her home base, and she brings back inspiration from her travels around the world, weaving the night life energies of her favorite cities. You can also catch her DJing emo hits at Montreal's iconic venue Foufounes Electriques where she holds a monthly residence.
Freeform Bass,Deep Dubstep
Sloth Child
Born in Toronto, based in Halifax, the female dj duo Sloth Child harmoniously blends experimental bass, drum and bass, grime, deep dub, trap and rap. Seamlessly transitioning between dark and melodic, this duo captivated audiences with their contagious energy and selection of heavy bass.
SnarlsBarkley
SnarlsBarkley is submerged deep in the sea of sound-waves. A multi-genre influenced music head. Underground bass driven dance music. UK influenced. Breaks focused. Representing Kjipuktuk/Halifax.
Freeform Bass
Sol Good
Sol Good delivers a unique brand of experimental bass music – an exotic blend of organic and synthetic textures, powerfully deep frequencies, and cavernous atmospheres that are occasionally unsettling, consistently satisfying, and always thought provoking, while maintaining the delicate balance of novelty and familiarity, and of tension and release.
 Filled with cohesive thematic elements from beginning to end, Sol aims to take every listener on a journey through the darker side of psychedelic bass music.
Deep House,Techno,Tech House
SoundSyster
To be added
Downtempo,Melodic Techno
stretcher
From dancefloors to headphones, stretcher's sounds pay homage to early dub and sound system music. Not constrained by time or genre, weaving free form with elements of breakbeat, uk garage, techno, 4×4, jungle & dub music.
swa swally & Brave
Their music links together aboriginal rhythms with modern themes, so that a trance style piece will make you want to dance and travel.. Much like during a tribal ceremony aboriginal people will gather around a fire not only to be entranced but also to dance. SWA SWALLY & BRAVE here retrieves long forgotten sounds and music, some of them totally unknown, then recasts and reframes them so that they become more easily accessible to our modern ears.
Tako
After cutting his teeth in Cape Breton's underground electronic music scene, and stumbling his way through dozens of genres from lo-fi hip hop to 180bpm techno, TaKo made his way to Kjipuktuk (Halifax, NS). Half a decade of shaking down dance floors with the thickest low-ends 4×4 music has to offer has led TaKo to find refuge in the breaks, cuts, and heavy thumps of genres such as DnB, Jungle, Footwork and "140".
With an ear for detail and a mind that can't focus on one thing for very long, TaKo is sure to deliver a unique experience every time he's in the mix., Music for the feral uprise.
Deep House,Melodic Techno
Tandav Music
The forces that perpetuate the cycle of creation, preservation and dissolution – shape our existence and reflects in our moods. Tāndāv attempts to capture the sounds that shape our moods and make us move to this ancient art form of dance and music.
Tech House,Techno,Deep House
The Corn Farmer
The Corn Farmer farms corn, but late at night he plays techno.
Psy-Trance,Downtempo
Thrillhaus
Since 1999, Thrillhaus has travelled time and space, seeking the finest flavours of sonic psychedelia. He has played a part in innumerable cosmic capers, from club residencies in Ottawa and Guangzhou, to festivals like Electric Love, Space Gathering, Intention, and Psyquinox. For the past decade, he has been part of the pulse of BC, where he also performed with the Afro-Brazilian band Sambata. Thrillhaus is a proud founder of Back Beyond Productions, and has been member of the Shadow Puppets, the Goa Trance Mission team, and the Shakti Collective. He has shared stages with Vertical, Space Tribe, Juno Reactor, Sensient, Infected Mushroom, Desert Dwellers, and Blue Lunar Monkey.
Drum & Bass,Deep Dubstep
Trench Foot
Hailing from Ottawa, Ontario. Trench Foot has been paving the way for the emerging younger generation of Dnb Artists. Recently dropping his debut LP and locking in a show with the legends Chase & Status in Montreal, Trench Foot is in full gear.
Bass House,Tech House,Breaks
Troy Power
The dance floor is electrified every time Troy Power steps on-stage. His patented super charged energy is unlike any other, and just the sight of him pushes listeners to shake, bump & bounce until the speakers are unplugged. His live sets are devoted to keeping the energy high on the dancefloor and he will never play the same set twice. Throughout his journey, Power has acquired a signature hard-hitting style that has landed him on stage alongside producers like Justin Martin, Dr. Fresch, Chris Lorenzo, Kill Frenzy, Gene Farris, J.Phlip, TJR, & Wax Motif, to name a few. In 2022 Troy was nominated for Music Nova Scotia's DJ of the Year as well as Best Halifax DJ by The Coast Magazine. With highly anticipated releases coming in 2023 Troy Power is ready to take on the world.
A flag bearer of the East Coast electronic music scene and Captain of Halifax's incredibly popular LightHouse events – a monthly show highlighting the best in current tech house, bass house, UK bass, garage & all the classics. Troy has made crucial contributions to house music culture as we know it in Atlantic Canada by continually pushing the boundaries further than ever, and proving the East Coast of Canada is an equal player amongst larger markets.
Breaks,Tech House,Funk
Vera Gauche
Vera has been gracing the stage behind the decks since the early 2000's. Having started out mixing vinyl, her style includes a wide range of funky, French house; typically programmed with old school breaks to keep you curious as to what might come next. She has played for several promoters and festivals, including The Sleepless Elite, Classics, Electric Pines, Riverfest; and most recently, The Future Is Bright-Future Forest fundraiser! She loves to dance and groove while mixing, and her fashion sense could very well inspire you to tap into your inner 90's candy-kid.
Bass House,Tech House,Techno
Vero
Residing in Halifax, NS, Vero is ready to steal hearts and shake ass while serving her own distinctive sound. Featuring unique mashups, large energy and deep bass, you're in for in for a memorable performance. Vero is known for her crate-digging and rare track selection, while focusing on high energy Bass House & Tech House.
Progressive House,Melodic Techno
Voyageur
During the pandemic, Voyageur fell deeper in love with the more melodic and progressive side of house music, and digging deeper into labels such as Anjunadeep and Colourize. He hopes to grow the scene here on the east coast through creative drone filmed DJ sets from various Maritime locations.
Deep House,Downtempo
Win
Win moved to Toronto from the East Coast 10 years ago, and immediately found inspiration in the incredible Toronto music scene. After years of immersing herself in music and becoming a regular on Toronto dance floors, she bought herself a secondhand controller and since then she has never turned back. She is the founder of Nomada Project, a live music and deep house fusion event in Toronto, Bloom Festival, and she is a resident DJ at Lossless. Win's sets are inspired by the rhythms of the globe blending together deep house, downtempo electronica and world fusion.
Freeform Bass,Dubstep
WORKER
A newcomer to the Kjipuktuk/Halifax bass community, WORKER is a trans femme force ready to go off-leash. Mixing leftfield bass with a dose of dubstep and DNB into a sound she calls THE GRIND, WORKER creates sets that push the heavy to the brink while remaining groovy and danceable. With her trademark cheekiness and GET-IT-DONE attitude, WORKER is primed to transport you to the land of where the filthy flesh freaks play (and you'll never want to leave).
BRAIN MATTER
MIND SPLATTER
BOOGIE WOOGIE WOOGIE
Tech House,Deep House
Youknowkeegan
Originally from Ontario and now living in Fredericton Keegan has spent years in the music industry working in engineer and producer roles. More recently he is releasing music of his own and has been spending more time in live performance as an artist.